How to Start a Poshmark Boutique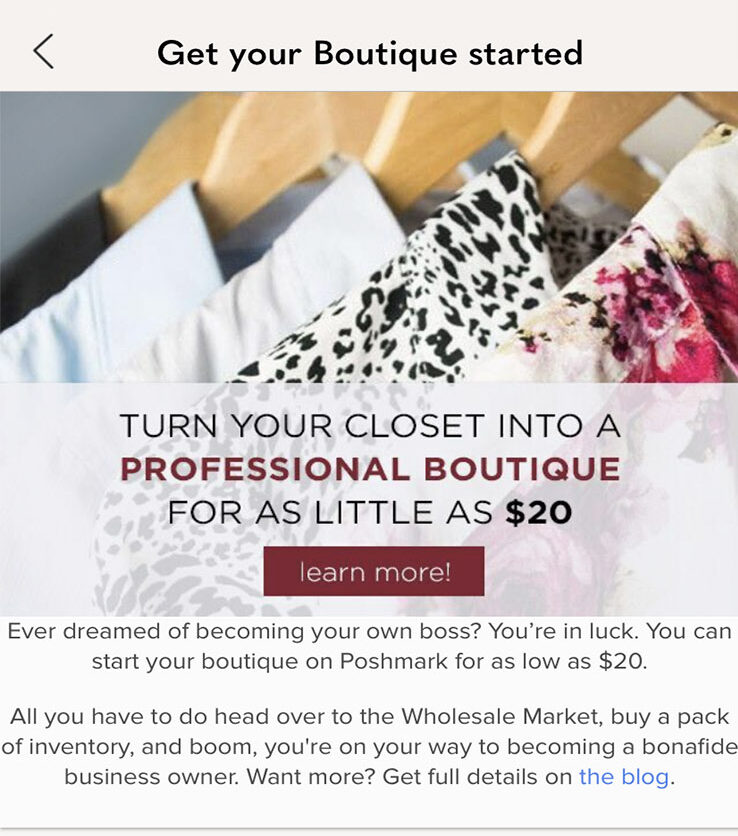 How to Start a Poshmark Boutique | Photo by Poshmark App
COVID-19 has many of us stuck inside without much to do. Instead of wasting the days away, why don't you try starting your own small business through Poshmark? Follow this guide to learn how to get Boutique certified on Poshmark and how to get started in the Wholesale market!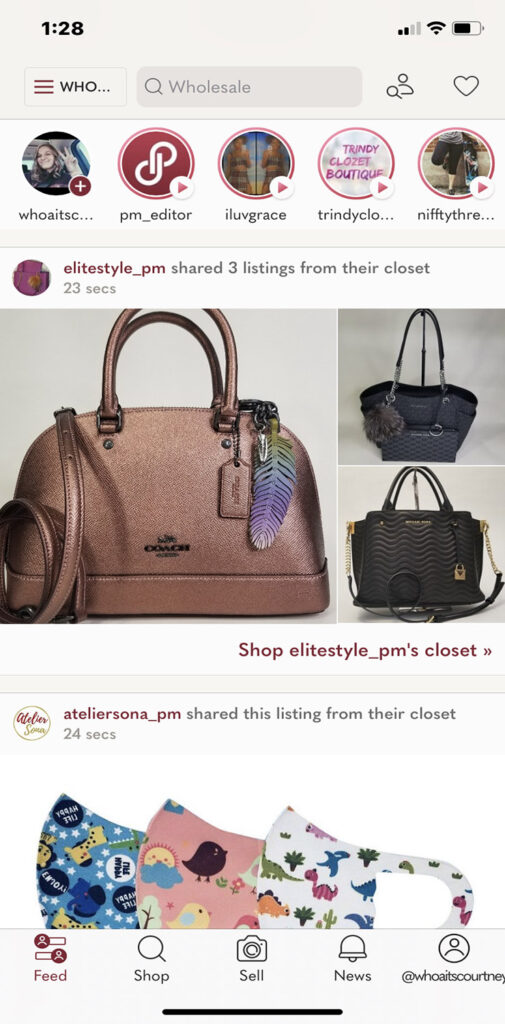 Let's start with the basics. A Boutique is a certified Poshmark seller who purchases their inventory wholesale and is selling the items for the first time. These sellers focus on creating the same environment that you'd experience in a physical boutique.
Getting your Boutique Certification is simple. Just get on the Poshmark app and go to Account Tab > My Seller Tools > Boutique Certification to complete the steps.
After you've completed the certification, head on over to the Wholesale Market to purchase your first batch of inventory (there is one requirement to gain access to Wholesale Market – you must have 10 completed sales and an average rating of 4.5+)! There's a large selection of product categories to choose from. After getting your wholesale items, you can list them on Poshmark and tag them as "Boutique" so that buyers can differentiate these items from others.
If you're concerned about how to price your new inventory, you're in luck! Most distributors will provide a MSRP (Manufacturer's Suggested Retail Price) to give you an idea on where your pricing should be. You can also consult other similar listings on Poshmark.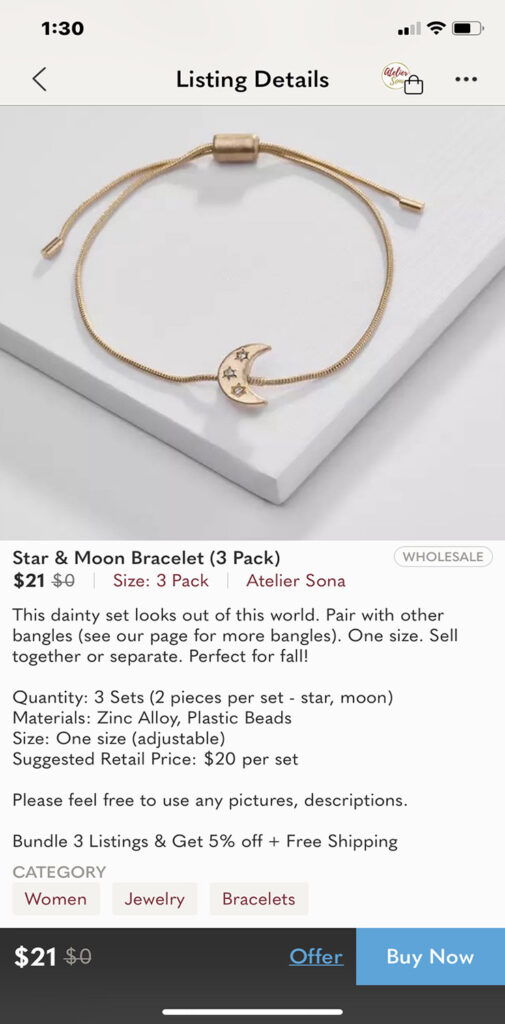 There are a few rules that must be followed if you are operating as a Boutique:
Listings marked "Boutique" should have original photos
Boutiques should comply with Poshmark's community guidelines and provide exceptional customer service
Listings marked "Boutique" must be purchased wholesale or directly from a distributor – and are being sold for the first time
Get started on your boutique by creating your Poshmark account today! Click here or use code WHOAITSCOURTNEY when you sign up to get $10 USD.
Do you have what it takes to write about fashion?
Apply now and get published on RGNN!