#OOTD: 3 Ways to Style a Sweater Vest

My School Girl Vibes #OOTD | Wingel Caburian
Wanna know what college students are wearing all around the world? If you have an #OOTD to share, apply now and get published on RGNN.org!
A few years ago, seeing a sweater vest definitely brought flashbacks of our grandparents during the 1970's. But as trends do come and go, I, along with many others, have fallen in love with the sweater vest trend. Unfortunately, styling a sweater vest may seem intimidating as it is so easy to look like a blast from the past but have no fear, I will show you all three different ways to style a sweater vest that fits today's era. The best part? You don't need three different vests, all you need is one vest and you will still be able to look unique from each different outfit.
Outfit 1: Office Wear – But Make It Grunge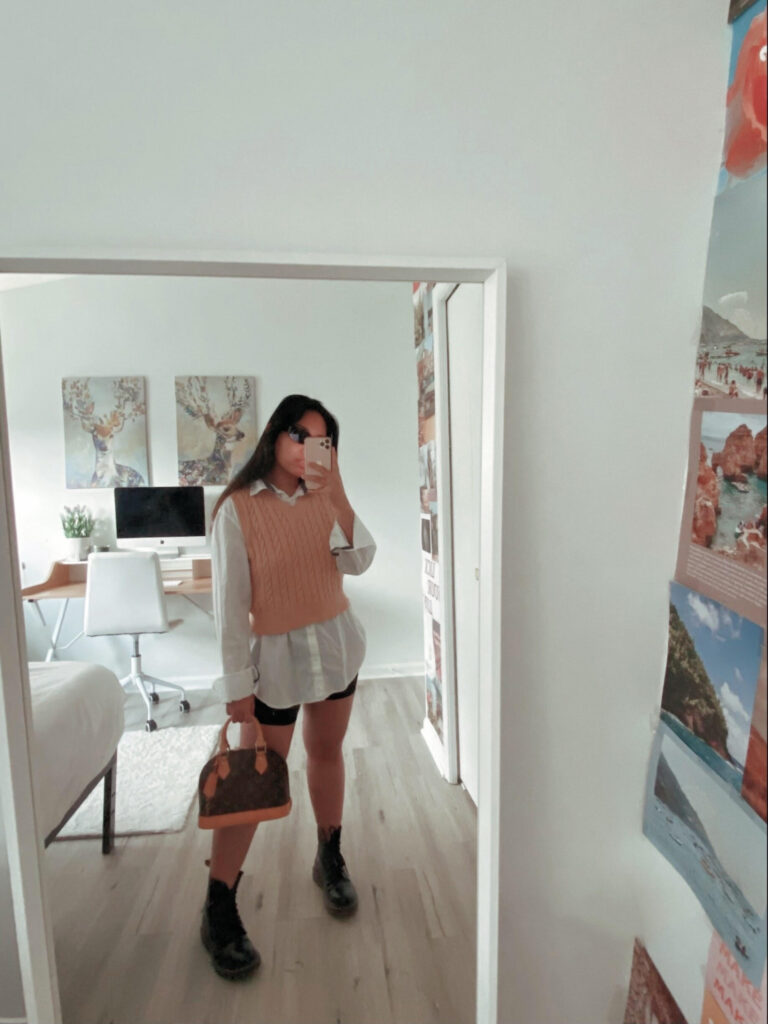 Personally, using an oversized shirt dress is the easiest way to style a sweater vest. For this look, I used the shirt dress and paired it with biker shorts, leather boots, and rectangle sunglasses to give the outfit more of a grunge look and balance out the dress shirt. Since the outfit only contained solid colors, I paired it with a monogram purse for a pop of color.
Outfit 2: School Girl Vibes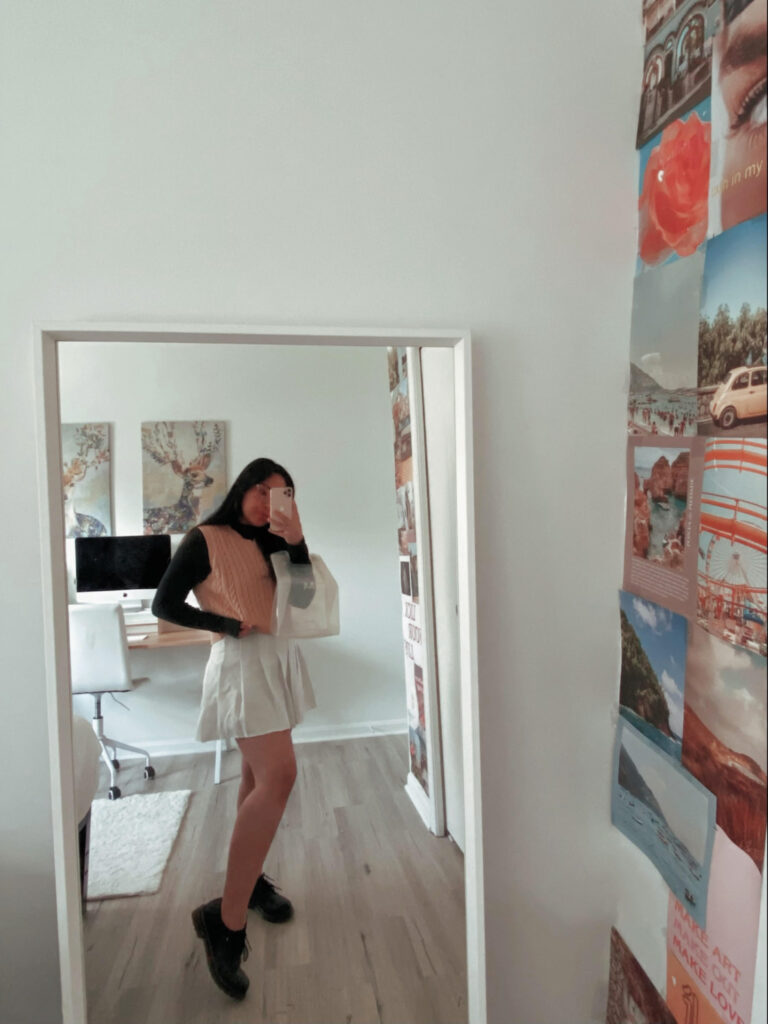 As someone who's attended private school for a majority of my life, I despised the tennis skirt trend. If anything, it reminded me of the days when I was forced to wear a uniform but it surprisingly fits very well when paired with a sweater vest and a turtleneck underneath and a pair of oxford shoes. During the warmer months, feel free to remove the turtleneck but since the cold weather is upon us, a turtleneck is definitely a must-have. For my accessories, I decided to pair the outfit with glasses and another trend – a clear handbag.
Outfit 3: Trendy Yet Comfortable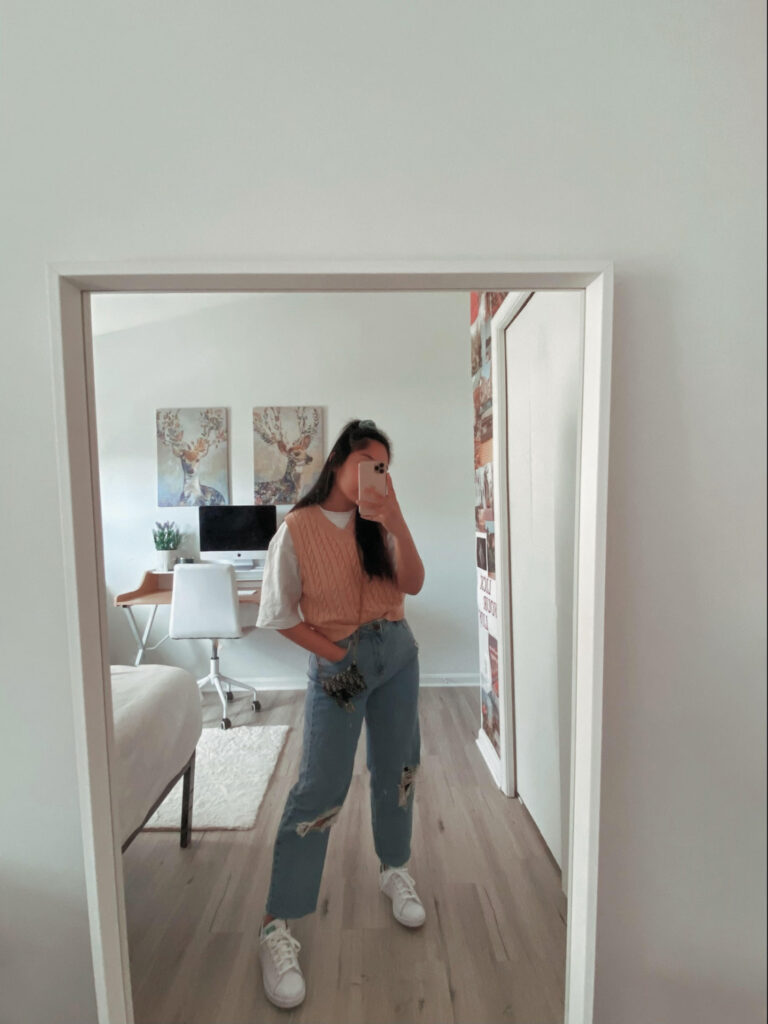 For a more comfortable and casual look, I paired the sweater vest with distressed straight leg denim jeans and a plain white t-shirt. Since this outfit is all about the comfort, I opted for the most comfortable white sneakers that I owned and styled my hair with a green velvet scrunchie that matched the green lining of my sneakers. In order to tie the whole look together, I paired the outfit with a mini crossbody pouch.
Have amazing style? Wanna share your #OOTD? Apply now and get published on RGNN.org!