Poshmark Basics: Posh N Sip Edition


Poshmark Basics: Posh N Sip Edition | Photo by The Posh Life by Poshmark
Poshmark is all about community, and Posh N Sips are the perfect way to connect with fellow Poshers in your area. It's a time for everyone to exchange tips, create memories (in-person or virtually) and network. Keep reading until the end to see how to apply to host your very own Posh N Sip!
There are a few different types of Posh N Sips that people host depending on who is in attendance and what the host wants to focus on.
Listing party: Add listings to your closet while everyone shares covershot and listing detail tips
Webinar: Lead a presentation on the ins and outs of Poshmark for those who are new to the community
Intimate gathering: Gather with your close friends and family to introduce them to Poshmark
Social: Go out with fellow Poshers for brunch, coffee or to source inventory
Typically Team Posh will send out a swag box for hosts, but due to COVID-19 they aren't able to do that right now. But they have a lot of resources to use for virtual meetups that are exclusive to Posh N Sip hosts.
This past weekend I hosted a virtual Posh N Sip in honor of Poshmark's 9th birthday and received a gift card for $50 Posh Credit to raffle off to my attendees. Poshmark also created digital content for me to use during the event. Although they aren't sending out swag boxes to most Poshers, I was still able to receive some swag because of the Posh on Campus Program.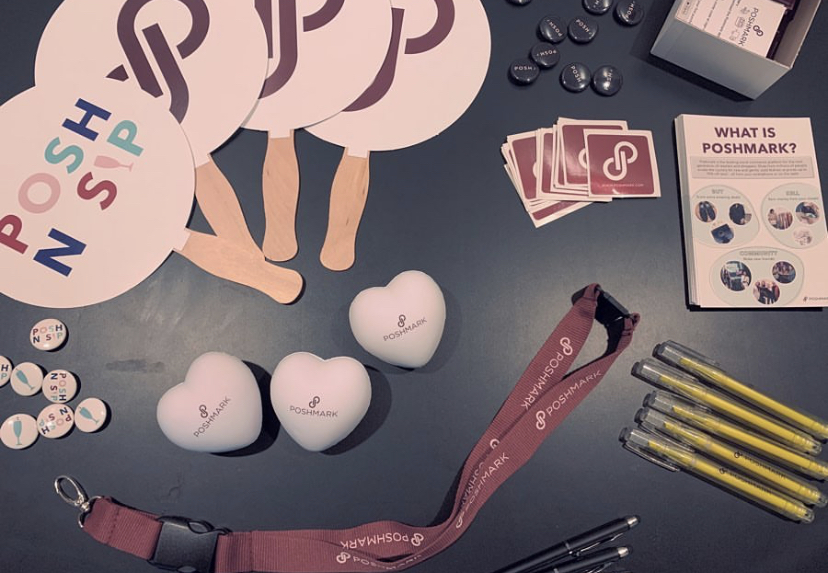 Speaking of virtual gatherings, Poshmark shared some ideas on how what to do during virtual Posh N Sips. Instead of going out to source, share tips on how to source online. Listing parties can just be listing from home instead of all together.
Want to host your very own Posh N Sip? Click here to apply to host in the U.S. Email hosting@poshmark.com to apply to host in Canada. If you still haven't created your Poshmark closet, use code WHOAITSCOURTNEY to get $10 when you sign up!
Do you have what it takes to write about fashion?
Apply now and get published on RGNN!