Look for Less: Outfits from Emily in Paris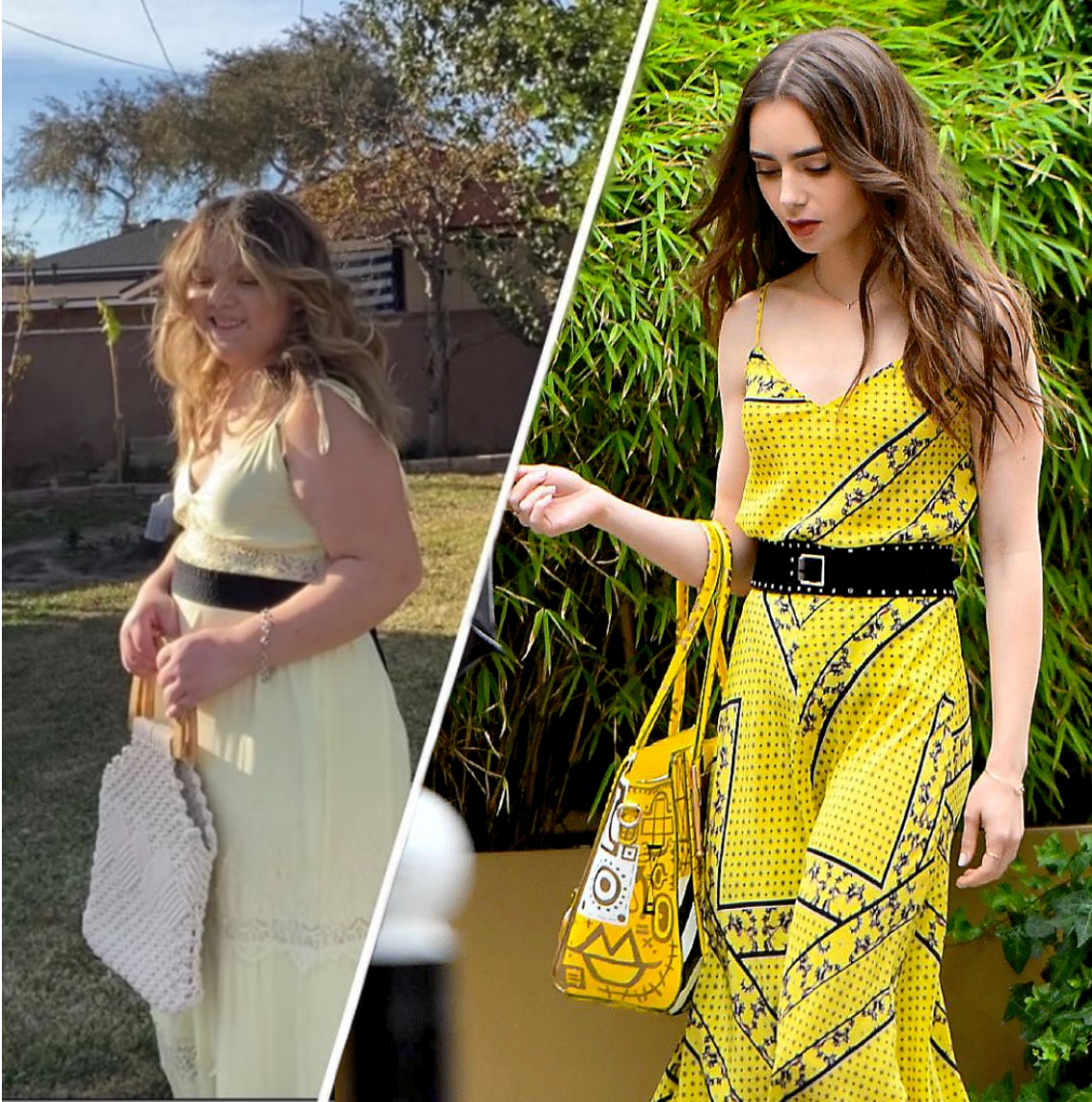 Look for less: outfits from Emily in Paris | Ilene Sanchez
Wanna know what college students are wearing all around the world? If you have an #OOTD to share, apply now and get published on RGNN.org!
Bonjour – I mean, hello!! most of you have seen and probably loved the new Netflix series Emily in Paris. I know I loved the show, I practically watched it over three times! Other than all the drama the show had, Emily had some amazing fashion looks. In this article, I'm going to show you how to ball on a budget and get two of her looks for less. Check out my recreations below!
Look 1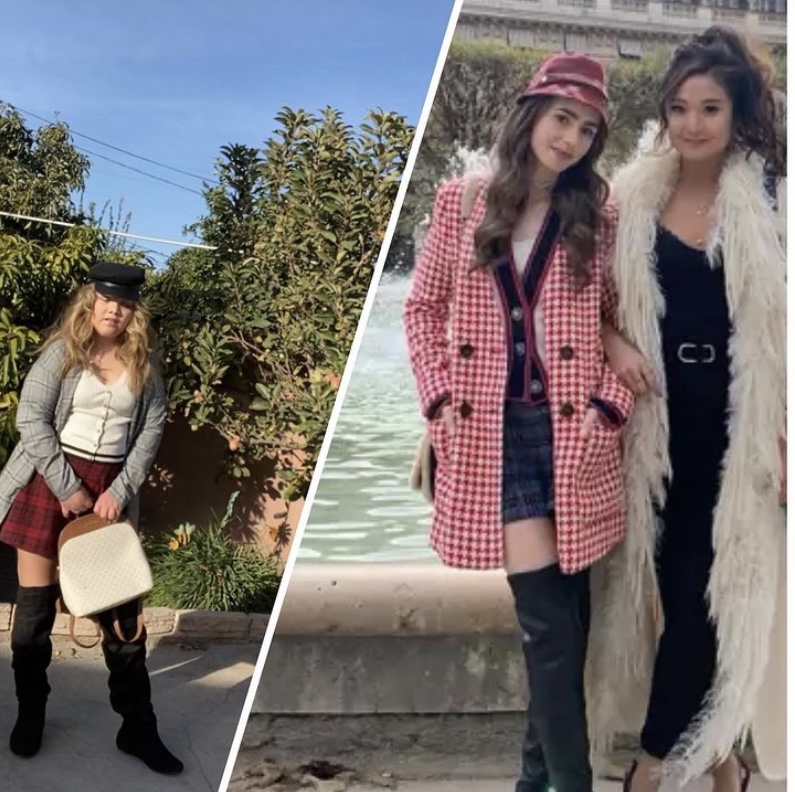 In episode 6 "Ringarde", Emily rocks a really cute look while strolling through the Parisian streets with her friends. She is wearing a gingham coat, a cardigan sweater, a plaid skirt, a bucket hat, and knee-high boots. This outfit has a mix of patterns, but honestly she pulled it off. Instead of a gingham coat, I wore a plaid blazer. It's not the same style and color, but I think it has the same effect. I got my cardigan sweater from Shein.com. I also wore a plaid skirt and knee-high boots.
Look 2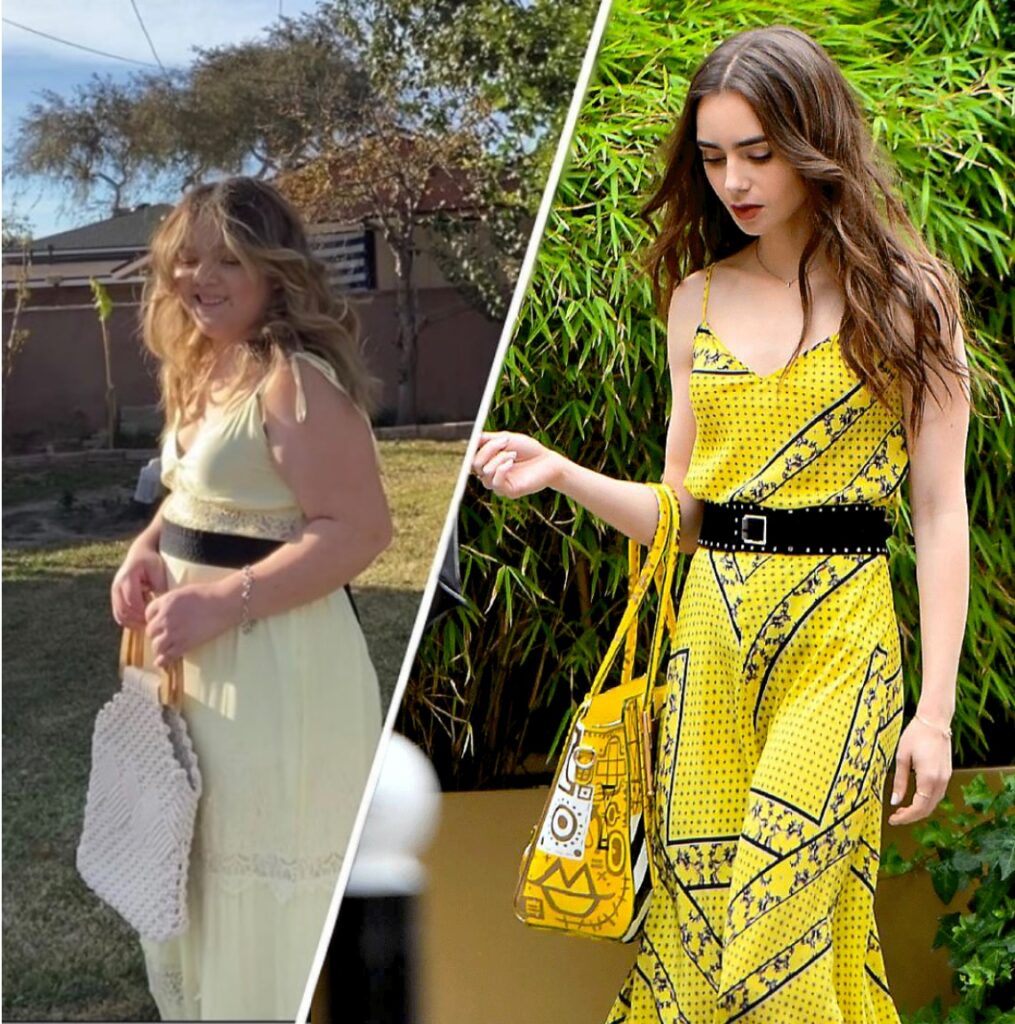 For the second outfit, I chose the look from episode 1 where Emily wore a really cute yellow two-piece outfit. I initially thought it was a dress, so I wore a pale yellow dress and put on a belt. I think it looks fairly similar to the original outfit and this was the most identical of the two outfits. I love Emily's style and overall, I had a lot of fun recreating her outfits and going out of my comfort zone. Show us your outfit recreations from Emily in Paris @rooster_gnn on Instagram!
Get my look ✨
Have amazing style? Wanna share your #OOTD? Apply now and get published on RGNN.org!