Sun, Flowers and a Kimono for a Magic Town

Sun, Flowers and a Kimono for a Magic Town | Sofia Duarte
Wanna know what college students are wearing all around the world? If you have an #OOTD to share, apply now and get published on RGNN.org!
Sun, flowers, a romantic little street full of restaurant, a pair of converse and a kimono might be for that spectacular Sunday, perfect to share it with family or some friends. Here, Sofia in love with fashion but, also fond about enjoying life and share moments, share with us this comfy and suitable outfit for Villa de Leyva, a little town in Colombia, full of magic, love, history and an enchantment that will trap your heart the moment you start walking around the streets full of stones.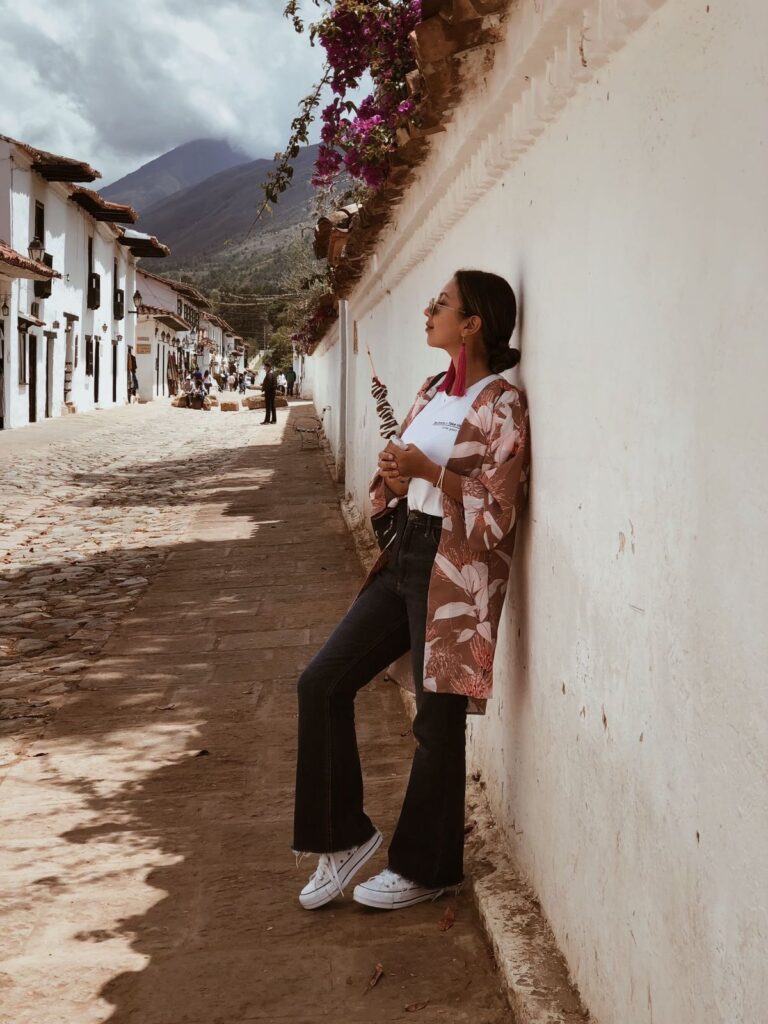 Get Sofia's Look
Shoes from Converse |€80 Euros
Pants from Massimo Dutti | Similar style from Zalando , €120  Euros
Mono from Falabella | Similar style from Shein, €25  Euros
Have amazing style? Wanna share your #OOTD? Apply now and get published on RGNN.org!