Our 11 Favorite Looks from the Met Gala 2019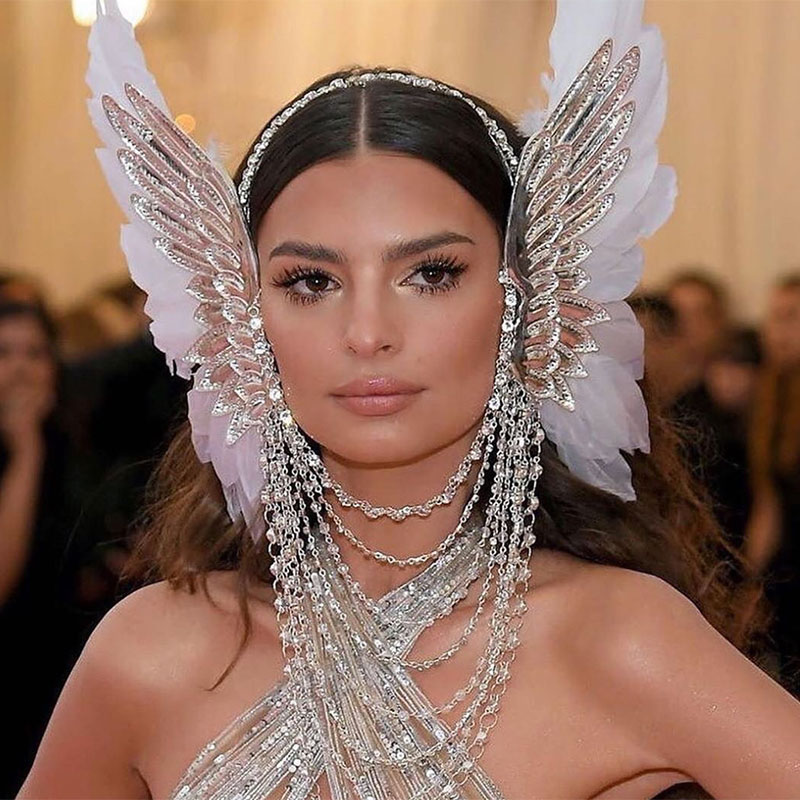 Emily Ratjkowski Met Gala 2019 | via @emrata Instagram
The Met Gala is one the most anticipated moments of the year. Where else can you see some of the most famous faces of the fashion, cinema and art industry, all in one place?
As you know, every year there is a different theme. This year's theme, 'Camp: Notes On Fashion' is based on Susan Sontag's essay, 'Notes On Camp', in which she describes the essence of Camp as 'its love of the unnatural: of artifice and exaggeration.'
This abstract notion has led to some of the best looks ever on a pink carpet at the Met Gala! Enjoy!
Kim Kardashian – Straight out of the ocean
Gigi Hadid – Michael Kors catsuit and cape
Kylie and Kendall Jenner – Showgirl-inspired Versace designs
Hailey Bieber – Dress by Alexander Wang
Hailee Steinfeld – Fashion statements by Viktor & Rolf
Lady Gaga – One of her four looks!
Madelaine Petsch – Tinker Bell vibes
Lily Collins – More is more
Cara Delevigne – Dior mixing Haute Couture and circus spirit
Emily Ratajkowski – like an angel
Do you have what it takes to write about fashion?
Apply now and get published on RGNN!