College Fashionista's "Office Hours": A Podcast You Should Re-Listen To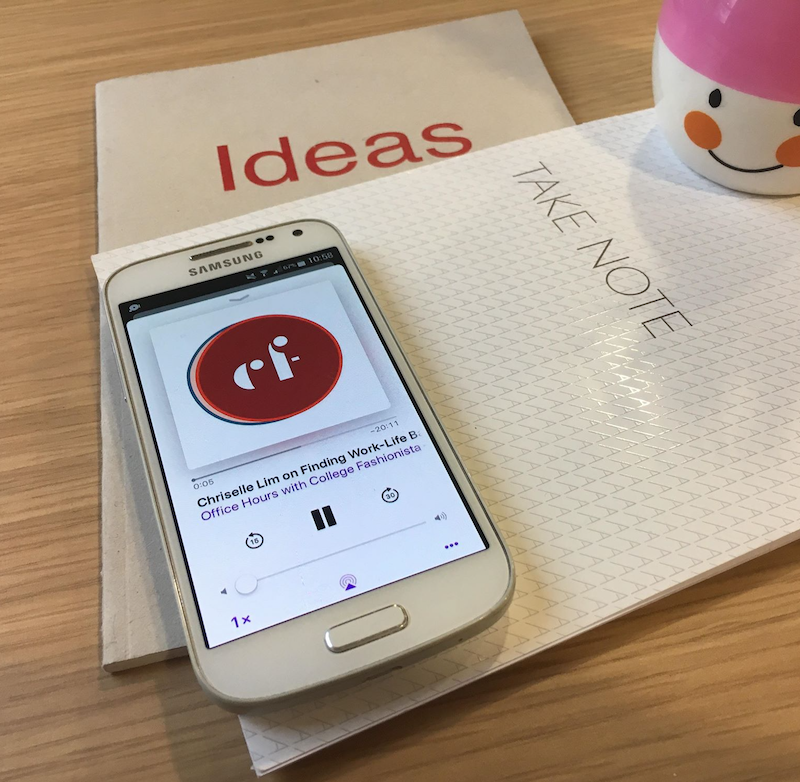 Office Hours with College Fashionista | Siobhan Divers
Amy Levin Klein conquered the fashion world with College Fashionista, a project which grew into a global digital community of thousands of college-aged influencers interested in pursuing careers in fashion and digital media. Klein also created and ran the podcast, "Office Hours with College Fashionista", featuring interviews with an eclectic range of mostly fashion-oriented experts. The podcast ran from 2016-2018, and College Fashionista was since sold to Her Campus in 2019.
And what a podcast it is! Its appeal is in the straightforwardness of the series and the openness of guests in their answers – each episode has Amy sitting down with her guest for an informal chat about their life, career and, ultimately, their success story. While she clearly had some questions prepped for each episode and maintains a structure to her interviewing style, it's not rigid – guests have the opportunity and freedom to talk about whatever they wish.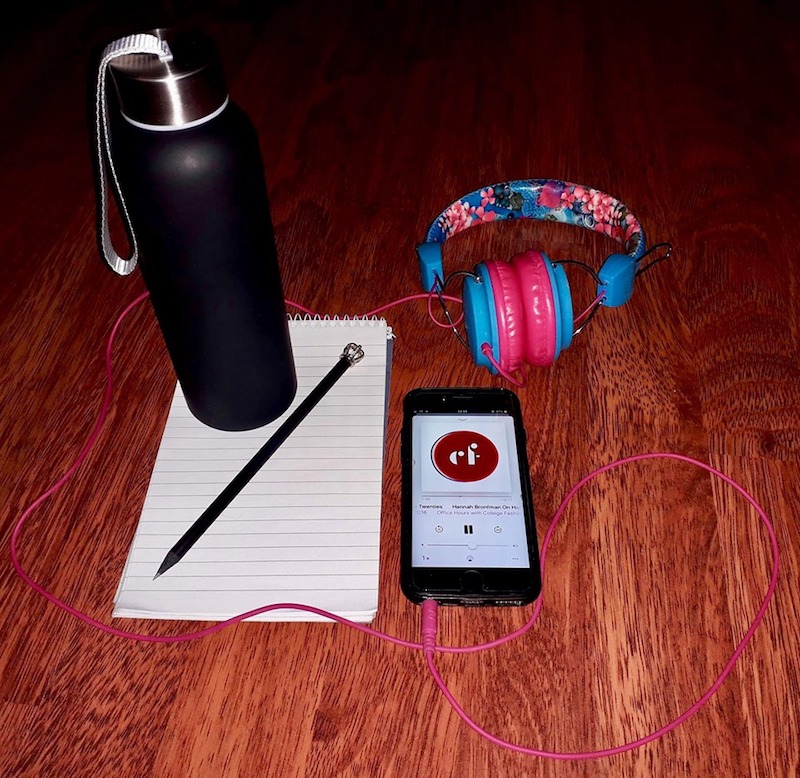 Amy's interviewees include a host of magazine editors, bloggers, models, DJ's, fashion designers and entrepreneurs, with names such as Arianna Huffington (founder of the Huffington Post), Camila Mendes and Lili Reinhart (Riverdale stars) and Jamie Mizrahi, (Creative Director of Juicy Couture), standing out.
The diversity in opinions, advice, and topics of conversation is one of the most enchanting aspects of the podcast.
In one episode, Amy chats to Kristie Dash, who now handles Fashion and Beauty Partnerships at Instagram, about the importance of good connections and being experimental in your life, while in another she talks to Andy Coen's Assistant and creator of web series @sk Andy, Daryn Carp about what it's like to work in the entertainment industry and how the younger generation influences retail trends.
Elsewhere the podcast contains thoughts on how fashion media has evolved, the importance of getting enough sleep and the irrelevance of office hierarchies.
One of the most powerful episodes of the series is one where Amy chats to Iskra Lawrence, a body-positive model who was told time and time again, from the early age of 13, that she'd never make it in the industry as she didn't have a typical model body shape. The episode offers an uplifting insight into Iskra's life and her belief in the importance of self-love, female role models and maintaining a healthy lifestyle.
But arguably the best discussion that Amy had during the series was with Joyce Chang as so many different topics were covered, and Joyce's story was so inspirational.
Then Editor in Chief of Self Magazine, Joyce talks meditation, motivation and food preparation as well as athleisure and the power of good content. Joyce, who has a background in journalism, having worked at the New York Times before starting at Self, explained how she changed the magazine completely. Self had been focused solely on fitness before Joyce took over and as she brought over and implemented her own ideas, the magazine's direction changed to center around self-made women. Joyce argued that the crux of the magazine was about motivation, with fitness being just one aspect of life where women were motivated.
On getting to where you want and achieving your goals, Joyce comments that: "There is no one way to get anywhere anymore…you should do your own thing and you should blaze your own trail!"
Charming in every way from the kindness of Amy's voice to the comforting noise of colleagues working away in the background, Office Hours with College Fashionista is a light and chatty, yet fun and informative podcast well worth your time!
Find "Office Hours with College Fashionista" on Apple Podcasts and Spotify.
Do you have what it takes to write about fashion?
Apply now and get published on RGNN!