My 11 Favorite Looks from the Oscars 2020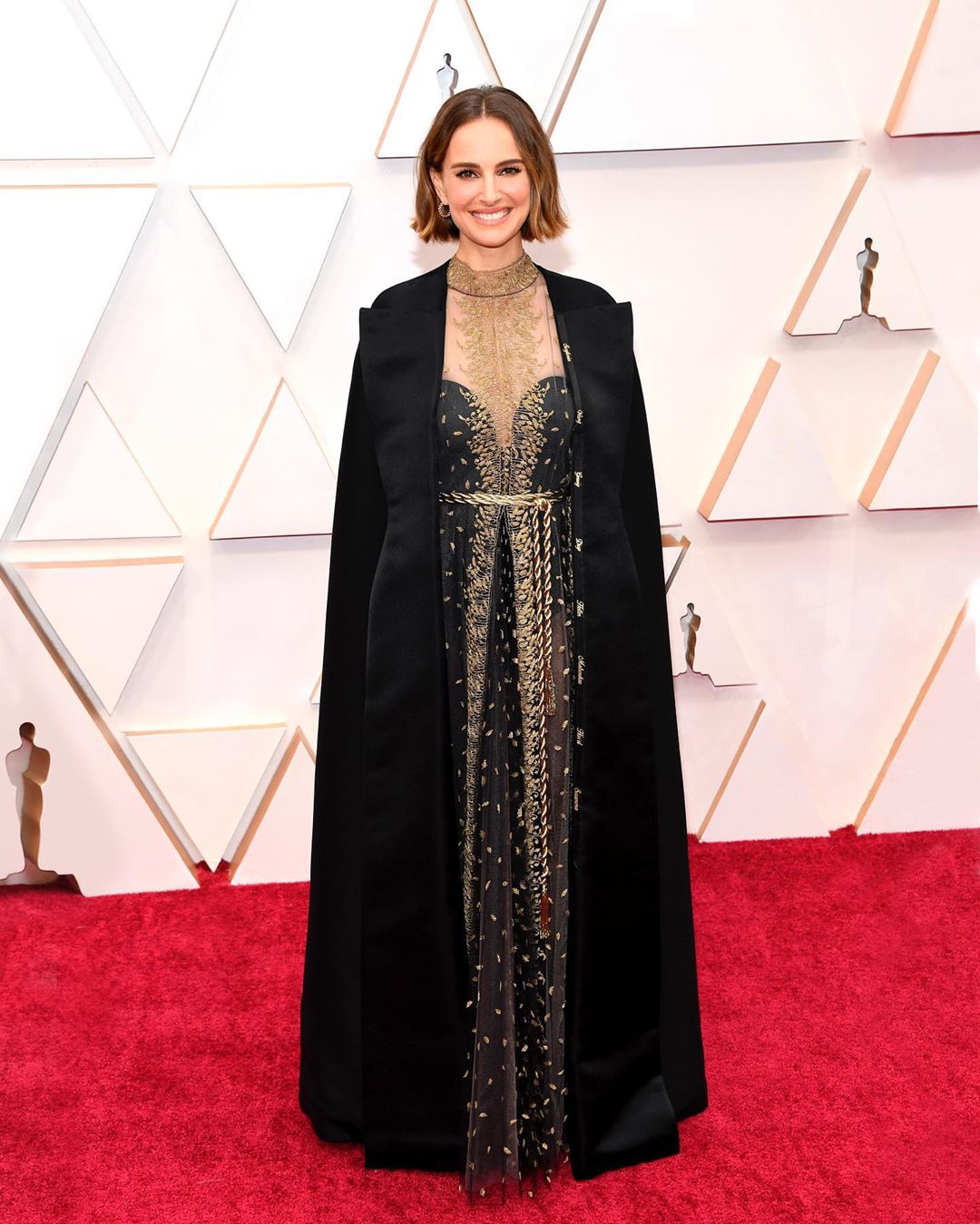 Natalie Portman making a stand at the 2020 Oscars | via @dior Instagram
https://www.instagram.com/p/B8ZKQqKDlLW/
https://www.instagram.com/p/B8YM1fQj-xk/
https://www.instagram.com/p/B8XvRHvJ8Vx/
https://www.instagram.com/p/B8XqyKypiPW/
https://www.instagram.com/p/B8YlVYoJ84e/
https://www.instagram.com/p/B8XvXvgFguU/
https://www.instagram.com/p/B8XvhV8p--a/
https://www.instagram.com/p/B8Xd_UthzRN/
https://www.instagram.com/p/B8X-4VCn_VZ/
https://www.instagram.com/p/B8XPRAUHMqZ/
https://www.instagram.com/p/B8XRL9qh3nd/
The Oscars 2020 was a significant moment in the Academy Awards history, with the Korean movie Parasite becoming the first non-English picture to win best film. But before hearing who won what, let's be honest, we were all vividly watching our favorite actors and actresses to see what and who they chose to wear for this special night.
Societal issues were certainly on the minds of many of the Hollywood stars this year, with Natalie Portman making a bold feministic statement in her Dior gown; "she was the epitome of timeless elegance in a gilt wheat motif Spring-Summer 2020 tulle dress, worn under a black Spring-Summer 2018 black cape whose edge was embroidered in gold thread with the names of female directors whose critically-acclaimed films were ignored by the Academy this year," as a Dior Instagram post explains. Many other guests opted for eco-friendly designs, too. With that in mind, here's my selection of some of the best looks on view this year.
Natalie Portman
Brie Larson
Brie absolutely wowed in this glowing and elegant Celine number.
Kaitlyn Dever
Kaitlyn's choice to go for a sustainably-made look didn't stop her from looking gorgeous in Louis Vuitton.
Cynthia Erivo
We love the drama offered up in this beautifully sculpted custom Versace gown.
Rebel Wilson
Rebel brought some serious sparkle to the night with this dazzling Jason Wu piece.
Mindy Kaling
Adding a pop of colour, Mindy stood out in this canary yellow Dolce & Gabbana dress.
Molly Sims
Molly looked stunning in this regal Zuhair Murad look.
Julia Louis-Dreyfus
Sleek and simple and effortless, Dreyfus looked poised in custom Vera Wang.
Lily Singh
Last but not least, the Canadian comedian is a vision in white with this custom Adeam ensemble.
Spike Lee
The acclaimed director honoured the late Kobe Bryant in this custom look, from the colours to the player's jersey number.
Carly Steel
Another brilliant creation by designer Zuhair Murad, this one with a slightly more whimsical feel.
All in all, this year's best-dressed looks were too many to count, and with every awards season topping the one before, we can't wait to see what's in store for next year!
Do you have what it takes to write about fashion?
Apply now and get published on RGNN!