What It's Really Like to Volunteer at New York Fashion Week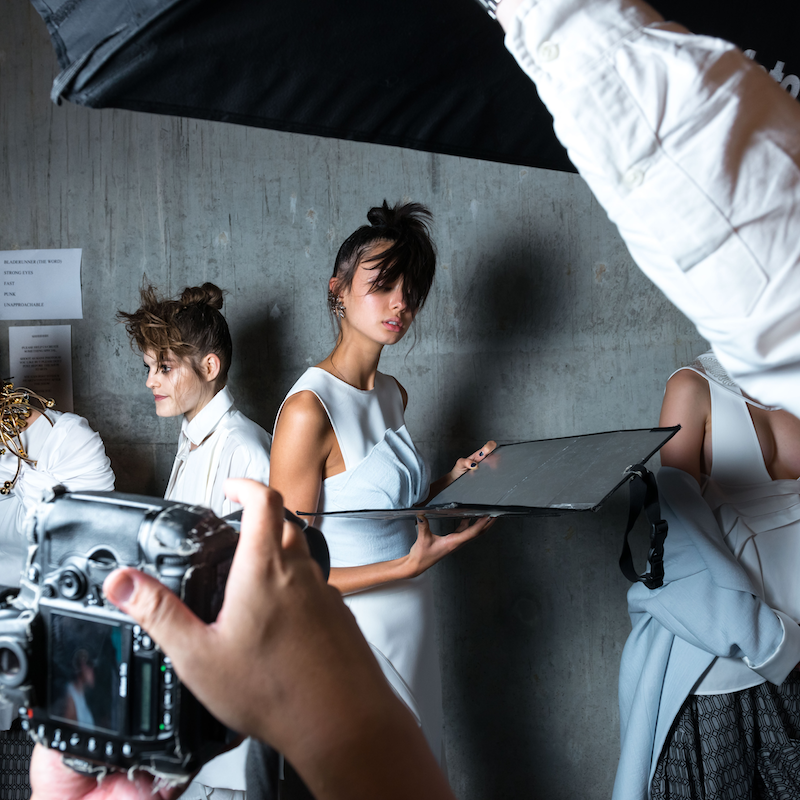 New York Fashion Week | via ellenrosebird.com
At RGNN, we're avid readers, viewers and listeners when it comes to all things fashion and beauty. Here's what we just bookmarked and what is currently on our playlist.
Have you ever wondered what it's like to volunteer at New York Fashion Week? Then you should read these NYFW Volunteer Confessions by Ellen Rose Bird, a FIT graduate who blogs over at ellenrosebird.com.
Stripping a half-naked girl and being her personal photographer to her iPhone was what I soon understood was my only role here. From Instagram, New York Fashion Week demonstrates a perfect rush of all things fashion, when in reality what you observe is the surface of stress and sweat that goes into merely a twenty minute show. Volunteering at NYFW is something I'm glad I did, to say I did it. Not at all #glam or scarcely exciting, but simply a barefaced, boringly dressed fly on the wall. You do it once, and that's enough. The excitement in my opinion is overrated. But having said that, I'm not the one sitting front row of anything extraordinary.
Read the full piece over at ellenrosebird.com. You can also follow Ellen on Instagram, Facebook, Pinterest, and Twitter.
Updated: January 21, 2020
Do you have what it takes to write about fashion?
Apply now and get published on RGNN!