6 Sustainable Fashion Accessories That Look Stylish, Too

Eco-friendly accessories | via Adidas and Stella McCartney
It's clearer now than ever that sporting high-end logos is an easy way to identify yourself as an individual with stylish taste. However, as climate change pushes its way more and more forcefully into the center of our lives, sporting eco-friendly yet fashion-conscious accessories can be equally appealing. Here, we have created a list of stylish, gender fluid accessories that have greater benefits than simply distinguishing your look. The products below come from companies who look towards a new age of fashion and lifestyle, where looking cool and saving the environment go hand in hand. Moving towards eco-friendly fashion and lifestyle products is one of many ways we can do our individual part to save this planet.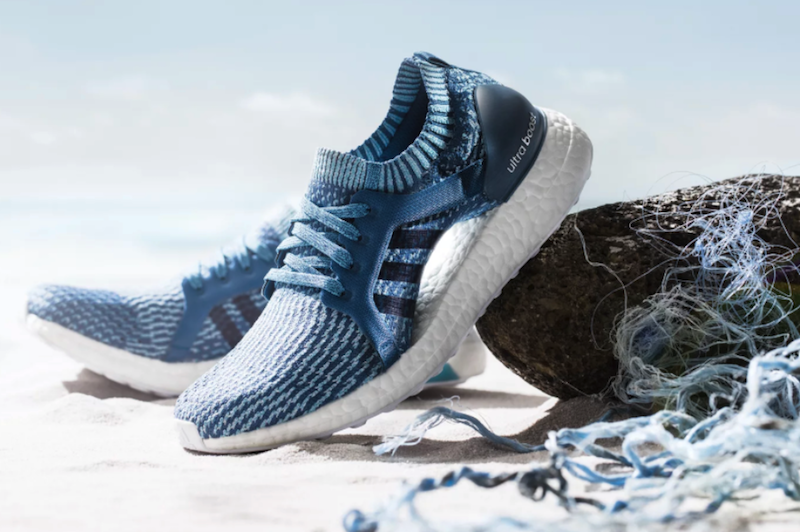 With sneakers and athletic wear dominating the streetwear market, Adidas took it to a new level with their Parley collection. Developed in 2017, the sneaker line is made of a specialized yarn crafted from recycled plastic, in an effort to reduce the amount of plastic entering our planet's oceans.
The collection features some of Adidas's most popular models, including the NMD, the Aplhabounce, and the Ultraboost, while also boasting a wide color range of whites, blacks, and ocean-inspired blues. Next time you are looking to invest in a pair of Adidas sneakers, choose the Parley collection and do your part for our oceans while keeping your sneaker game fresh.
2. Freitag: bags and more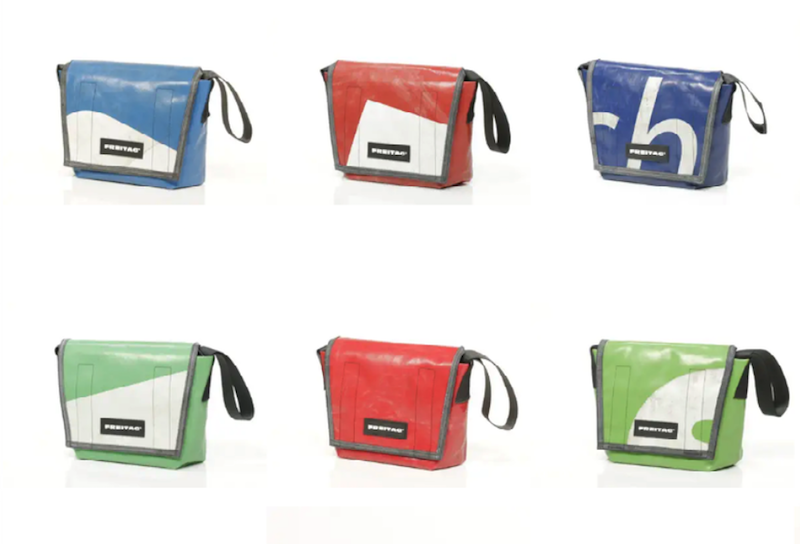 Founded in 1993, the forward-thinking Swiss brand Freitag specializes in bags made from recycled truck tarps. Every year, their team sources over 600 tonnes of tarp that would otherwise be sent to landfill, and reinvigorates the non-degradable material with style and care.
Designed for the urban commuter, Freitag products come in an extensive range of colors and shapes for customers who appreciate durability and versatility. With a selection of bags, wallets, phone cases, and notebooks, urban youth can up their accessory game with Freitag products while helping reduce the amount of harmful waste sent to landfill.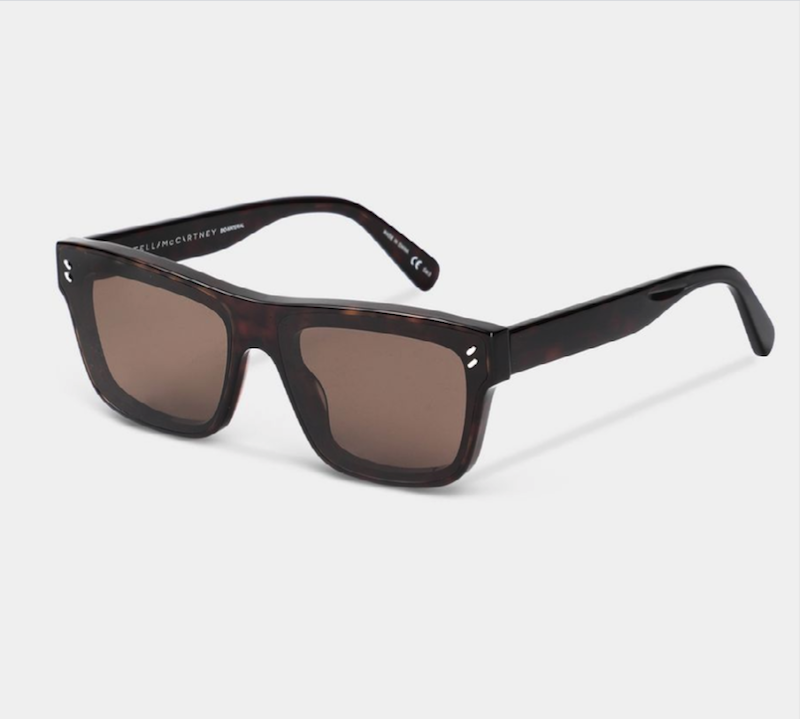 Stella McCartney, the British luxury fashion designer, clearly outlines a commitment to eco-friendly, high-end fashion in her mission statement. She expresses her goal to produce style "that is fit for the world we live in today and the future: beautiful and sustainable. No compromises."
The entire eyewear collection is crafted from a 100% biodegradable material called bio-acetate, which resembles the traditional acetate used for standard plastic sunglasses in every way. With shades in styles for men and women, wearers will own the confident and bold style of designer eyewear with a completely sustainable outcome.
If you are looking for eco-friendly sunnies at a more affordable price range, check out collections from Pela, Blue Planet Eyewear, and Solo Eyewear.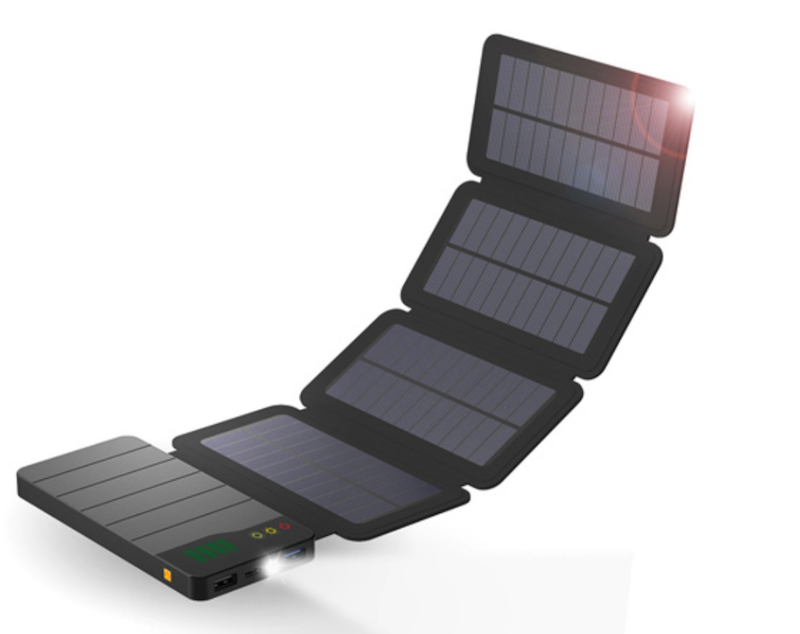 Whether or not you have the latest smartphone technology, battery life is one problem that we just can't seem to escape. Portable power banks have essentially solved that problem, extending the life of your phone and any other electronic devices you take on the move. And now, with the increased availability of solar technology, your portable charger can be completely off the grid.
The ALLPOWERS Solar Power Bank is an impressive device, with a capacity of 10,000 mAh, capable of charging an iPhone X from 0 to 100 four times. What distinguishes this specific power bank from others in its class is the focus on design. The slim, all-black unit maintains a subtle but futuristic look, compared to some of its bulkier, rugged counterparts. Designed to fit in your pockets, fanny pack, or backpack, the ALLPOWERS solar power bank is an innovative accessory that compliments any style.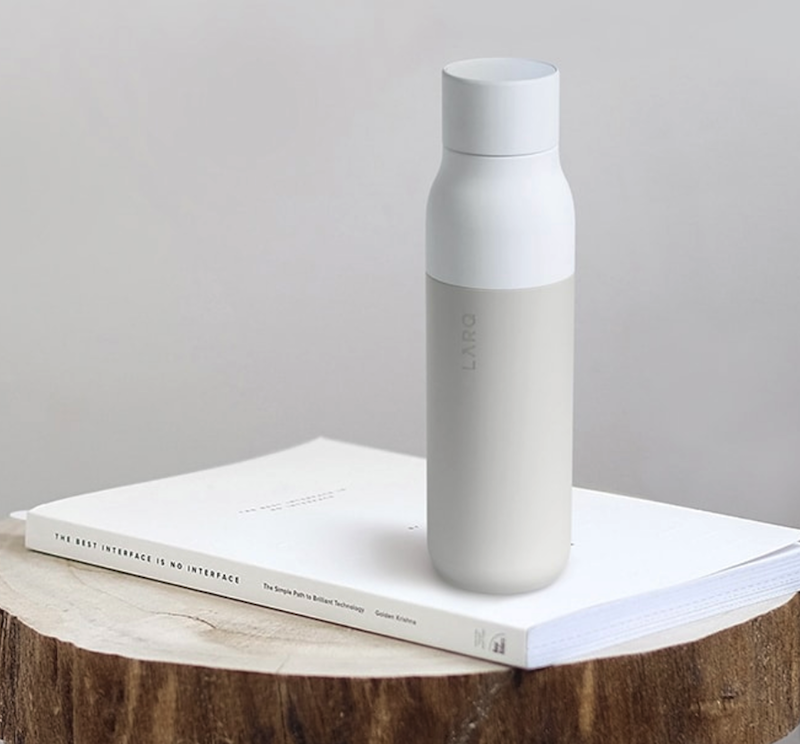 Reducing your plastic consumption is the first and simplest step you can take towards leading a more eco-friendly lifestyle. Investing in a reusable water bottle can prevent over 1,000 plastic bottles annually from ending up in landfills or the ocean.
With the Larq water bottle, design and technology meet in a synergy of style. Inside the lid, a UV-C LED light eradicates 99.999% of germs inside the bottle, keeping odors and harmful bacteria out of your water. Additionally, the bottle keeps your liquids cold or hot for up to 24 hours. Whether or not you get the Larq bottle, owning a reusable water bottle is something that we all have to do to slowly phase single-use plastics out of our lives.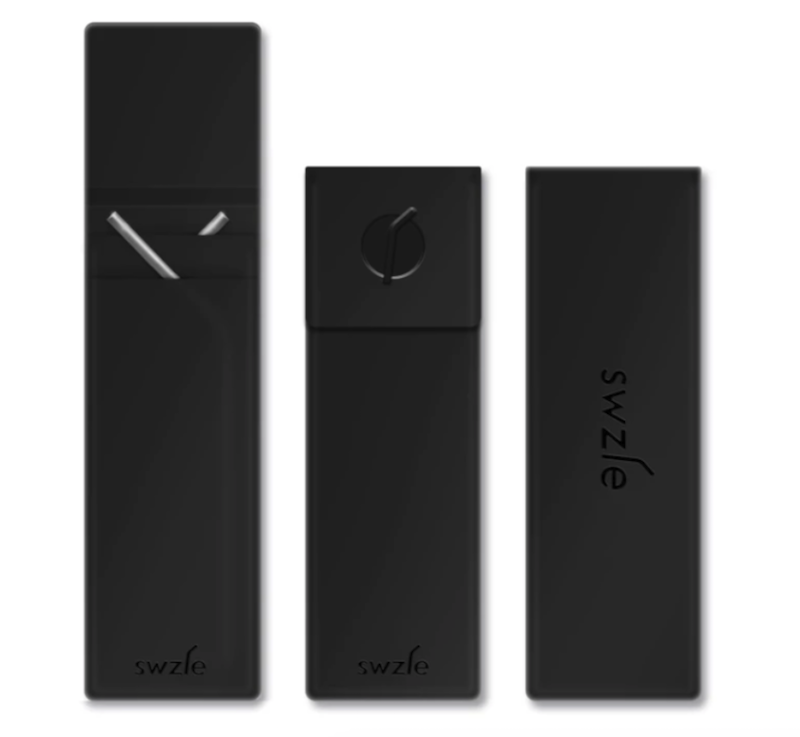 Plastic straws make up 4% of plastic trash by piece annually, so for those intent on finding new ways to use less single-use plastics, reusable straws are another simple but effective solution.
Swzle straws introduce a stainless steel aesthetic that will set your straw apart from the campy red and white striped reusable straws that are currently popular on the market. The BPA free, dishwasher safe straws are available for purchase in packs of eight, or in packs of two with a carrying case made from recycled PVC (featured in the image above). The straws and cases also come in a wide rage of colors and patterns, and each purchase includes a cleaning brush.
Do you have what it takes to write about fashion?
Apply now and get published on RGNN!