RGNN Academy Student Lela Jenkins Interns at Simon & Schuster and Coca-Cola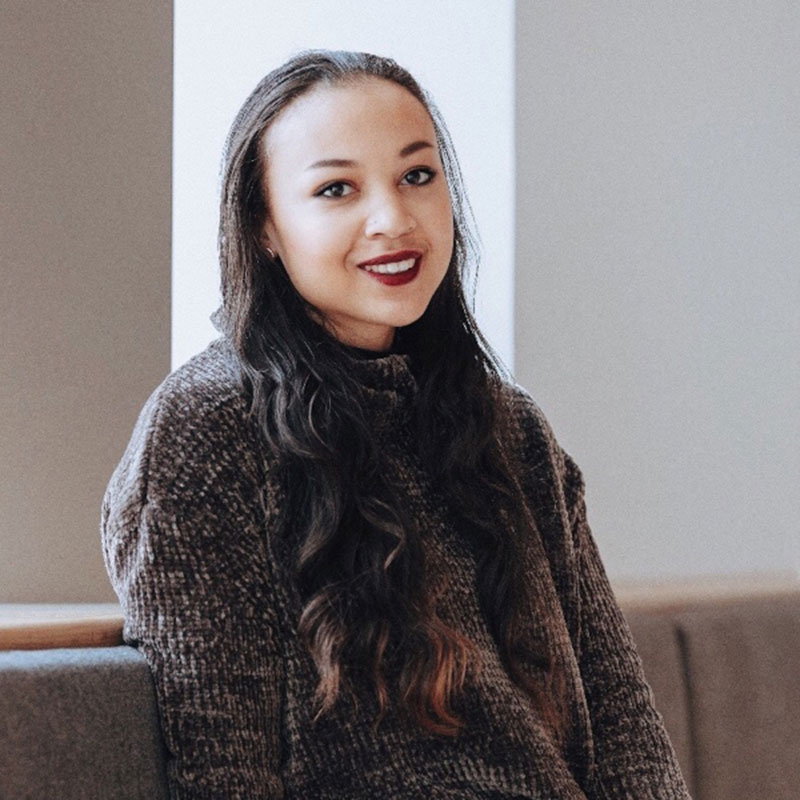 Lela Jenkins
We launched ROOSTERGNN Academy back in 2016. Only a few years later, our students are working at some of the most important media outlets, and we are so proud! Follow along and read all of our Alumni Spotlights here.
Lela Jenkins, a senior at the University of Chicago, took part in our Journalism, Photo and Video Internship and Mentoring Program in Madrid in 2017, where she trained under the mentorship of our Experts Benjamin Jones (New York Times, Newsweek) Martin Roberts (Reuters, The Times, Al Jazeera) and Denis Doyle (Getty Images, AP, New York Times, LA Times) among many others.
Lela is keen to pursue a career in art administration and marketing while perfecting her skills as a photographer and graphic designer. Read on to find out about her experience at RGNN and where she has gone since.
RGNN: Why did you apply to the Journalism, Photo and Video Internship & Mentoring Program at RGNN Academy in Madrid back in 2017?
Lela Jenkins: I applied to the RGNN Internship and Mentoring Program to expand upon my journalistic skills, which I had not had the chance to hone since high school. I was interested in the program because it seemed to cater a lot to individual needs, in terms of letting me go into journalism with a focus on fashion and the arts, even public relations and marketing. The program was very successful at emphasizing these individual interests, and even let me explore a viable career in visual communications. Unlike most interns, I participated in the program for a full six weeks rather than the usual two. This was because the University of Chicago's generous grants and scholarships that I received (which paid for my program tuition) usually required an internship to be a minimum of 8-10 weeks to receive funding. It all worked out for the best, and I get to say that my very first internship was abroad in Spain!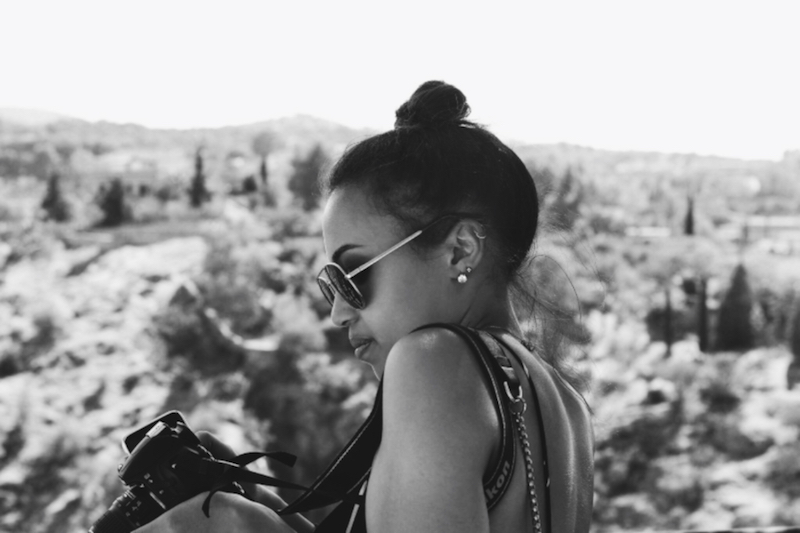 What are the three skills that you learned during your Internship & Mentoring Program at ROOSTERGNN that have been most useful in your career?
LJ: There are several valuable skills I learned throughout the internship. The mentors taught us relevant people skills so that we could actually work in the field. It's easy to talk about getting interviews and making connections, but hearing them elaborate on how they actually went about this socially was really helpful. In that same vein, the practical experience I had from getting to shoot alongside professional photographer Denis Doyle was also extremely helpful in improving my photography skills. It's a lot easier to improve this by doing and not just watching others.
Finally, I loved learning about how journalism requires more than just writing skills, but also calls for making real connections with people and learning to tell their story.
I found that I truly did connect with the locals I spoke to in my articles (some of whom I have gone back and visited) and that beyond honing my journalistic and multimedia skills, I was able to fall in love with the country's people, its art history, its culture, its fashion, its many languages, and so much more.

What was the best part of living in Madrid for six weeks?
LJ: I definitely had the advantage of living in Madrid for six weeks rather than two, therefore having more time to get to know the city and also hone my Spanish language skills, as I am minoring in Spanish. Being comfortable with the language and staying for almost two months really made the city feel like a second home, even when I visit now. I think that is the best part of Madrid—how even upon arrival there is something about the city that feels so familiar, like there is something for everyone. There's high art at El Prado and there's also more student culture in Malasaña. Everything feels young and cosmopolitan, yet also so rich in history. There is truly something for everyone to find and fall in love with, whether you are there for two weeks or two months.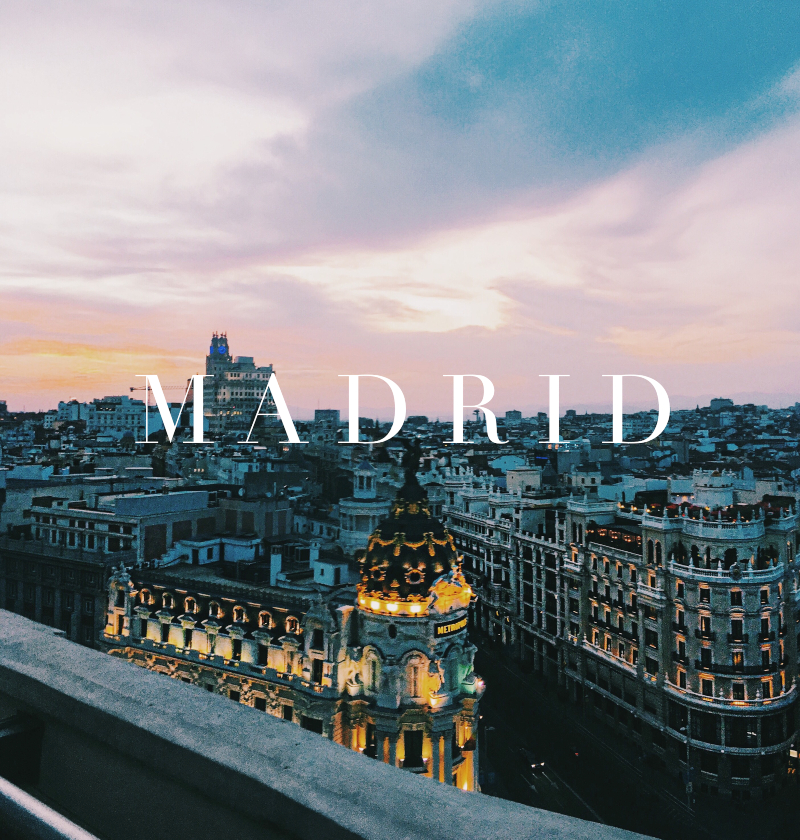 You just interned at Simon and Schuster in the summer in NYC, what was that like?
LJ: Last summer, I was fortunate to have found a way to meld my affinity for graphic design with my love for reading. As a Production/Design Intern with Simon & Schuster in NYC, I had the opportunity to view publishing as a surprising collaboration across several departments. Working with ebooks, I formed the last step of the bookmaking process as a designer for the book's digital transformation. This was a chance to learn several new coding processes and languages such as HTML and CSS that extended my bookmaking knowledge beyond Adobe InDesign alone. Aside from the technical skills I gained through that internship, it was also a pleasure being a part of another team so dedicated to a diversity of readers, all in another city I love and hope to one day call home.

You are so young, and so proactive, can you tell us more about your graphic design and photography business?
LJ: Graphic design and photography is as much a personal passion of mine as it is a professional skill. Though I work as a Creative Marketing Intern for the Chicago Booth School of Business's Marketing Department during the year, over the summer is usually when I have enough free time to maintain my portfolio and my "side hustle". For me, that means updating my website (lelajenkins.com) and social media (@lela.jpeg) with my work, and updating my digital shops with any travel photography and designs done over vacation that would work well as prints, stickers, etc. I use Society6 and Redbubble, which are both free to post your work, and only take a commission once items are sold (handling all production and shipping costs). My Madrid photo, which I took from atop the Azotea rooftop bar, is my most popular print!
Where are you heading to next? What is your career goal?
LJ: I am a senior currently finishing my degree in Art History and Media Arts & Design at the University of Chicago, specializing in the treatment of racial and gender minorities in media studies. Growing up in the home of an artist and art professor, I knew there was a good chance I'd be beginning my career in the art world. However, instead of approaching the arts from a studio or historical standpoint, I find it even more fulfilling to get involved through melding my love of art history with my love of graphic design and visual communications. This is why, as I near the end of my college career, I am looking to pursue creative careers in arts administration and marketing, and am also open to attending portfolio school to further solidify my self-taught graphic design skills.
Ultimately, I hope to find a career that is as creative and interdisciplinary as I am, and I'm looking forward to the opportunities my RGNN experience has opened up for me. 
Update February 26, 2020: Lela just notified us on Instagram that she will also be interning at Coca-Cola in summer 2020, at the company's headquarters in Atlanta as a Global Marketing Design Intern. So proud of you, Lela!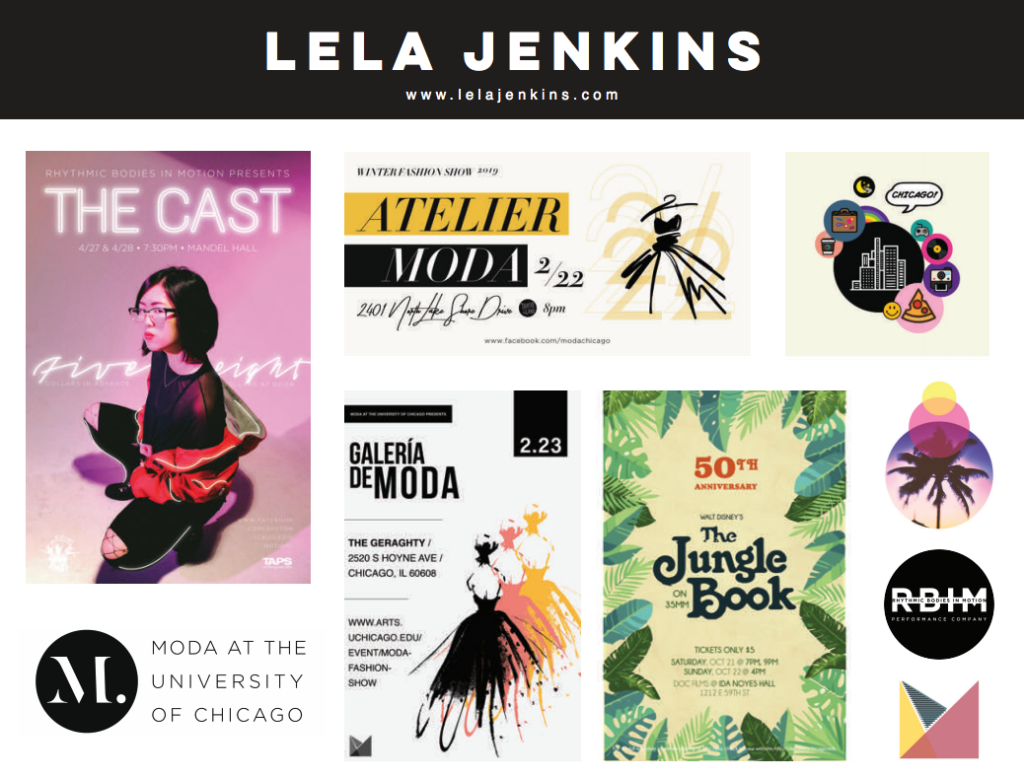 Connect with Lela on LinkedIn, Facebook, Instagram, and Twitter and check out her portfolio here.
Want to train under the mentorship of our prestigious Experts and Mentors? Check out our upcoming ROOSTERGNN Academy programs here!