The Ultimate Guide to Vintage Shopping for College Students: Part 1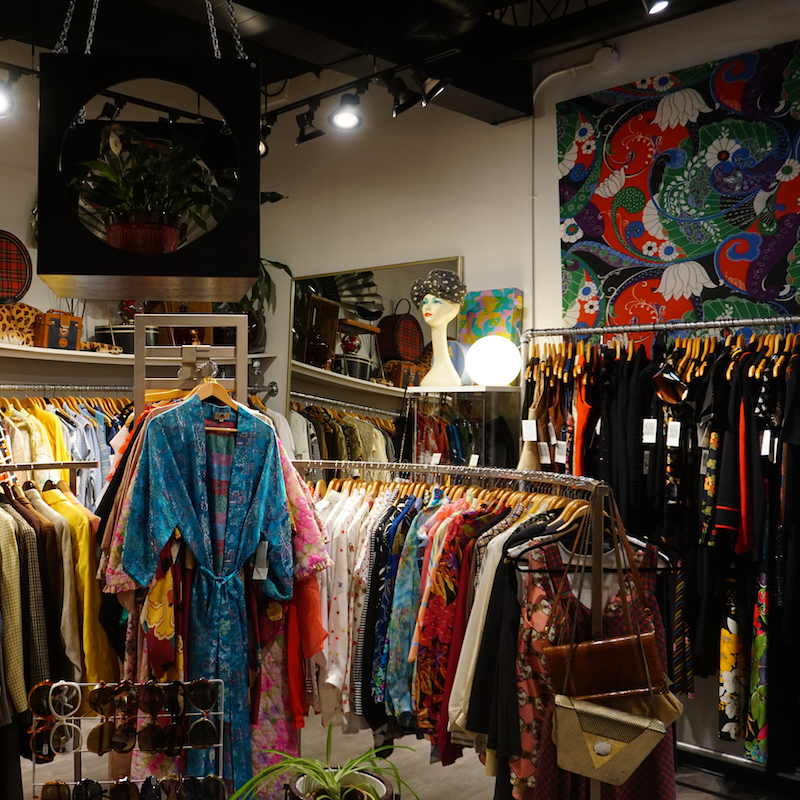 Bellwethers Vintage, Ottawa, focuses their curation on timeless women's wear with an antique feel | Matias Bessai
https://www.instagram.com/p/B9FEhkNnDTT/
https://www.instagram.com/p/B6GfSt3A6t-/
Like all forms of artistic design, fashion has a public history that defines the cycles it moves through. With fashion, there is a unique opportunity to capture these periods of social history and respond to the trends of modern design with a message from the past. The way we transmit that message is vintage shopping.
Whether you consider it to be a niche hobby or your go-to method of shopping, vintage is a market that has taken full advantage of factors like nostalgia and environmental ethics to cement its role in modern fashion. Let's take a look at some essential practices that can improve your success when hunting through the busy racks of vintage stores.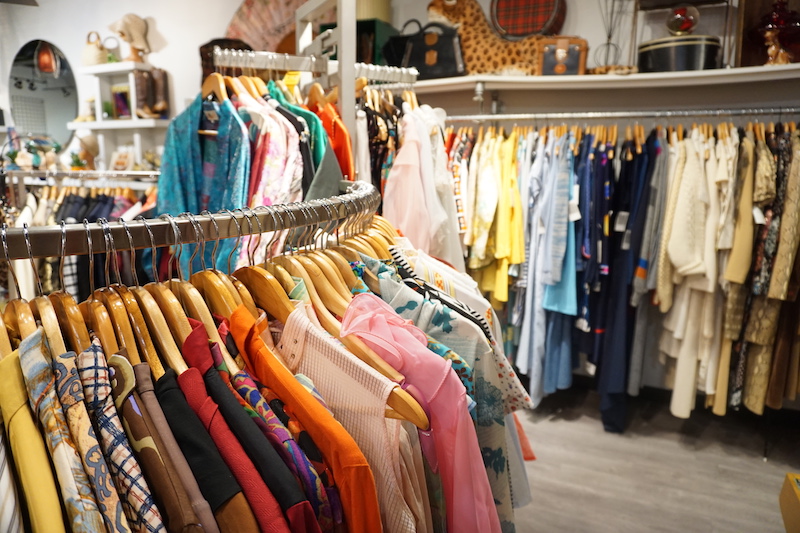 Distinguishing vintage from thrift
Before we go any further, it is important to understand the difference between thrift and vintage. A thrift store consists of pieces (often donated) that have no consistent style association and is more considered a place to buy inexpensive second-hand products. A vintage store focusses on acquiring a variety of pieces that share a narrative from a specific period of fashion and most often aims at capturing the aesthetic of that period as accurately as possible.
The biggest difference really is that vintage stores put in the initial legwork of sorting through items to find something specific that they know their customers will appreciate.
Of course, this also means there is a cost for that legwork, which is why you will find that vintage prices often live in the $20 – $60 range, while thrift stores generally keep products under $20.
Research
One of the biggest struggles you hear about in vintage shopping conversations is striking out. Most people can say that they have committed a day to shopping vintage and finished with nothing to show for it. The way we get around that struggle is with research.
Knowing what you are looking for is the most important step, because with the internet at our fingertips, there has never been a simpler way to find it. Many vintage shops have recognized that having an online presence, (usually on Instagram) is a great way to attract customers who know what they want. Check out Bad Dog Co. and In Vintage We Trust for examples of stores with great Instas.
Researching in advance also gives you all the information you need about locations. A lot of the time, vintage stores are clumped in specific neighborhoods and it seems natural to move from door to door, checking everything out along the way. While this can be a fun way to kill some time with friends, checking in advance if a store has what you want will save you from getting caught in the rhythm of browsing with no success.
Checking pieces
Inspecting a piece that you want to buy from a vintage shop is a step that should never be overlooked. Not only do you want to make sure the piece is your style, but you also want to be confident in its condition.
A good way to inspect a piece is to try it on first to get a sense of the fit. Since vintage can be from periods as many as 60 years ago, you want to make sure that the cut is right for you. Jeans, for example, have gone through countless reimaginations. You might buy a pair of light wash jeans from the '70s that are the perfect color, only to wear them out and find that the bell bottoms are not working for you.
If the fit works, make sure to check for any stains, rips, or damages to the piece. If you find that the piece is damaged, however, don't write it off immediately. Sometimes a little bit of wear and tear can contribute positively to the look, like a black concert t-shirt that is faded with small holes.
If the piece is beyond saving, don't get too attached. There are always alternatives to create the look you want and talking to the shop owner is a great way to find the next place to look.
Check back tomorrow for part two and more tips on how to shop vintage.
Do you have what it takes to write about fashion?
Apply now and get published on RGNN!