We have the DL on how college students from all around the world get ready. If you have GRWM routine to share, apply now, and get published on RGNN.org!
Products used
Have a GRWM routine you wanna share? Apply now and get published on RGNN.org!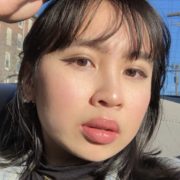 Eileen Nguyen
Eileen Nguyen is from New Jersey and she goes to Rutgers University-Newark. She is a senior majoring in Journalism and Media Studies and minoring in Video Production. She hopes to one day become a full-time fashion and beauty journalist, as well as continuing to create content for any media publications.