5 Ways to Style an A-Line/Slip Dress #OOTD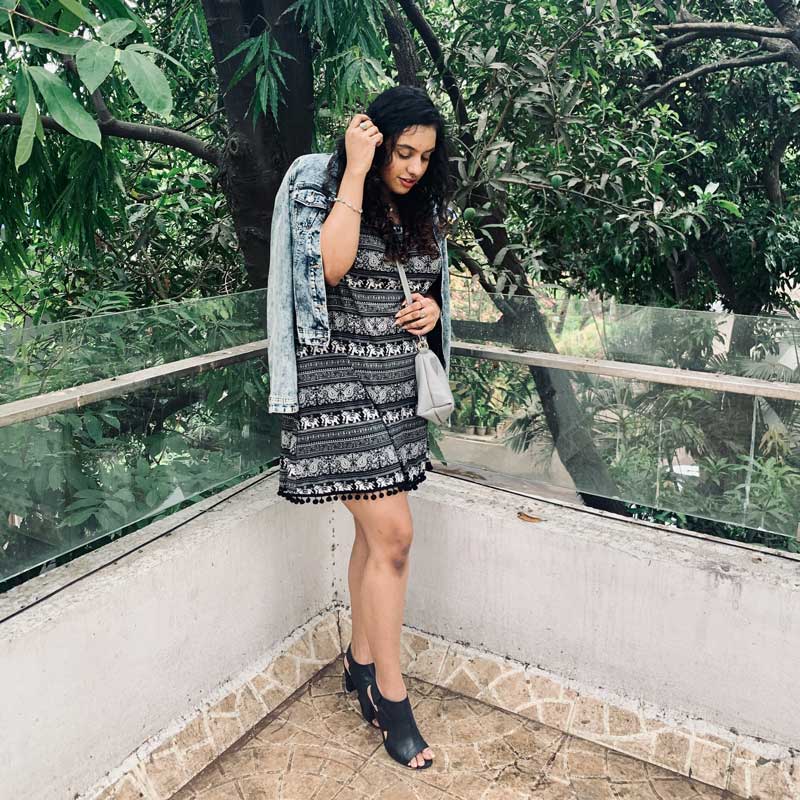 5 ways to style an A-Line/slip dress | Rashi Anand
Wanna know what college students are wearing all around the world? If you have an #OOTD to share, apply now and get published on RGNN.org!
An A-line/slip dress is a diverse piece of clothing. It is super easy to style and anyone can pull it off. You can wear it during any season or occasion by styling it up or down. Here are 5 different ways I have styled a printed A-line/slip dress.
Look 1: Summer Look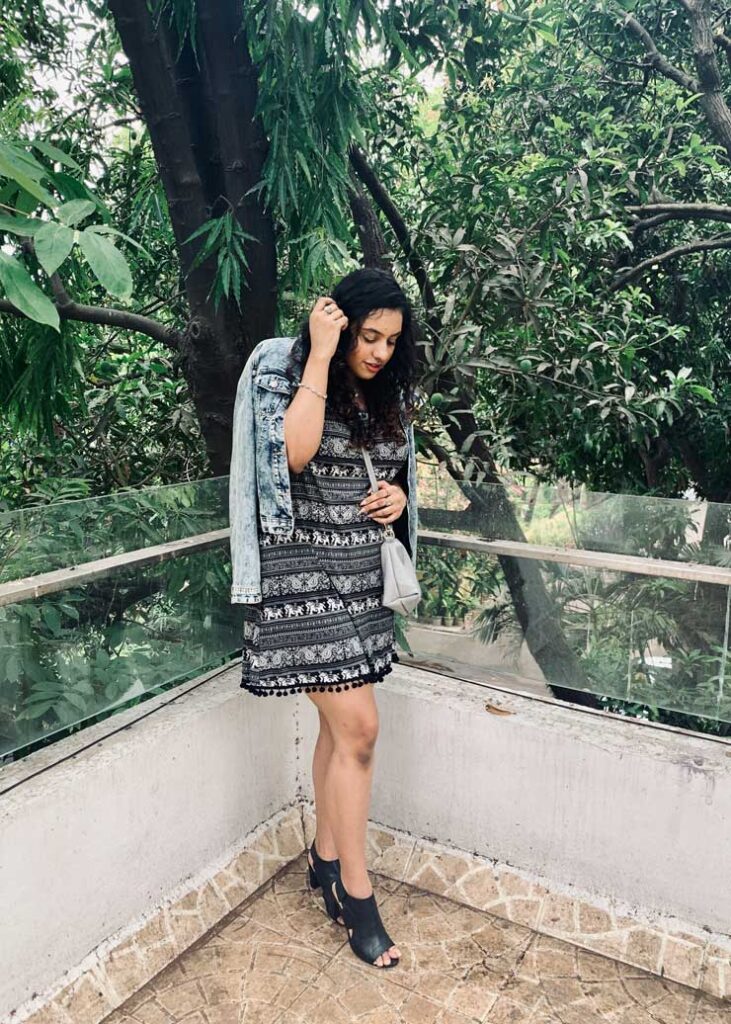 This is a very common look seen during the summer and is quite simple to recreate. I decided to use is a washed-out blue denim jacket which is contrasting to the dress, therefore becoming the focal point. This jacket makes this entire outfit very casual yet chic and gives a summery vibe. I paired this look with a light grey sling bag that helps combine the whole look together.
Look 2: Date Night
For this date night outfit, I threw on a black mini skirt over the summer dress. I wanted the focus to be on the printed top therefore, I paired it with a plain skirt. I also added a light grey sling bag that crosses over the body, which helps break the monochromatic look. You can alter this outfit and add as much color as you like. Comfort is key; therefore, you can pair this look with heels, sneakers or boots, whatever tickles your fancy. This look is a very causal, flirty and comfortable outfit to wear during the night. It is relaxed yet very polished at the same time.
Look 3: Business Look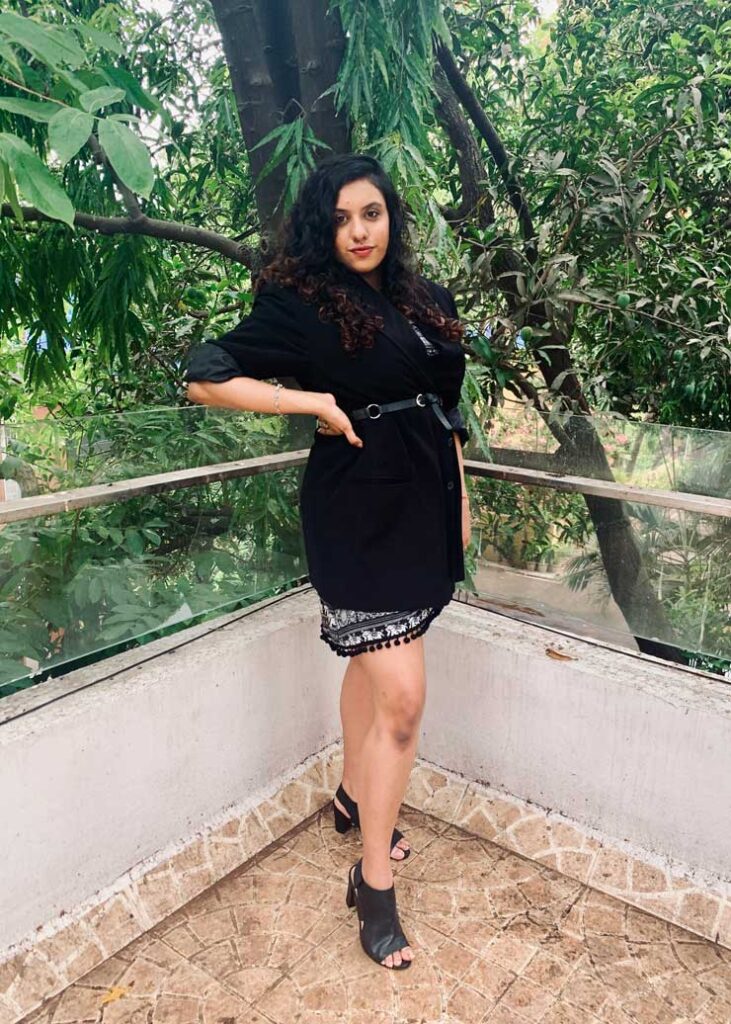 This look was inspired by the Emmanuelle Alt who is a French Vogue editor. Her street style is a combination of an oversized blazer along with a belt at the waist. This is a great way of styling any causal outfit and turning it into a business attire look. The belt at the waist helps cinch the body, therefore giving more structure and accenting the body features. Rolling up the sleeves of the blazer makes it a more of a casual touch.
Look 4: Casual Office Attire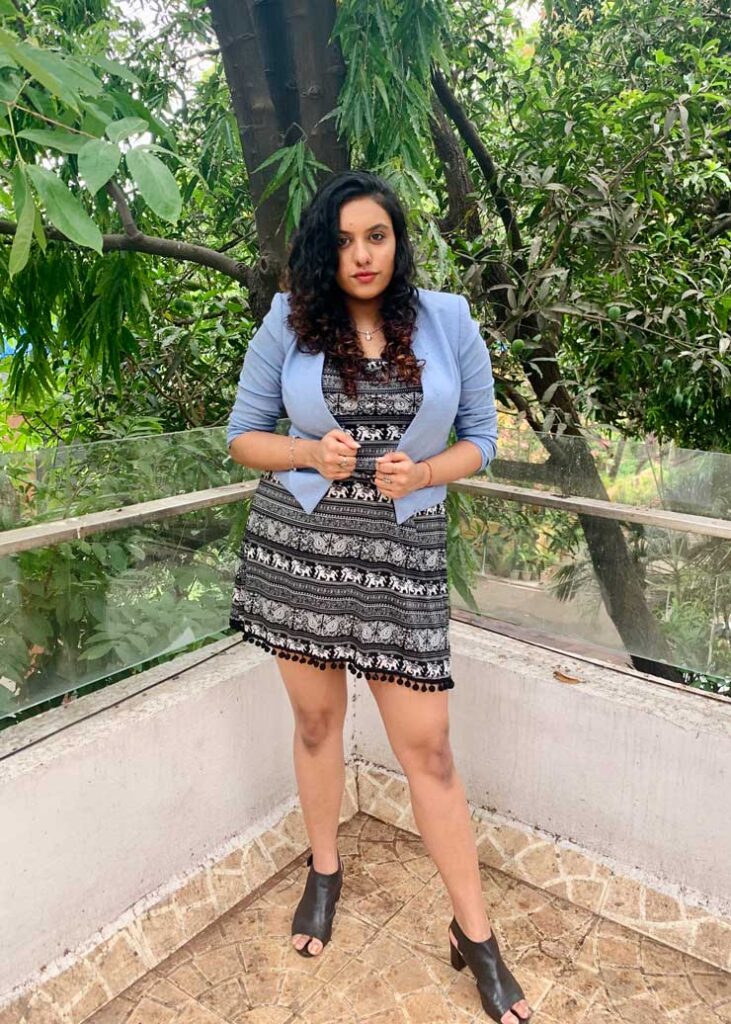 This outfit can be easily achieved by everyone. I chose to pair this dress with a short cropped formal jacket which automatically makes the entire look very professional. I picked a sky-blue jacket as I wanted the color to stand out and be more contrasting.
Look 5: Fall Look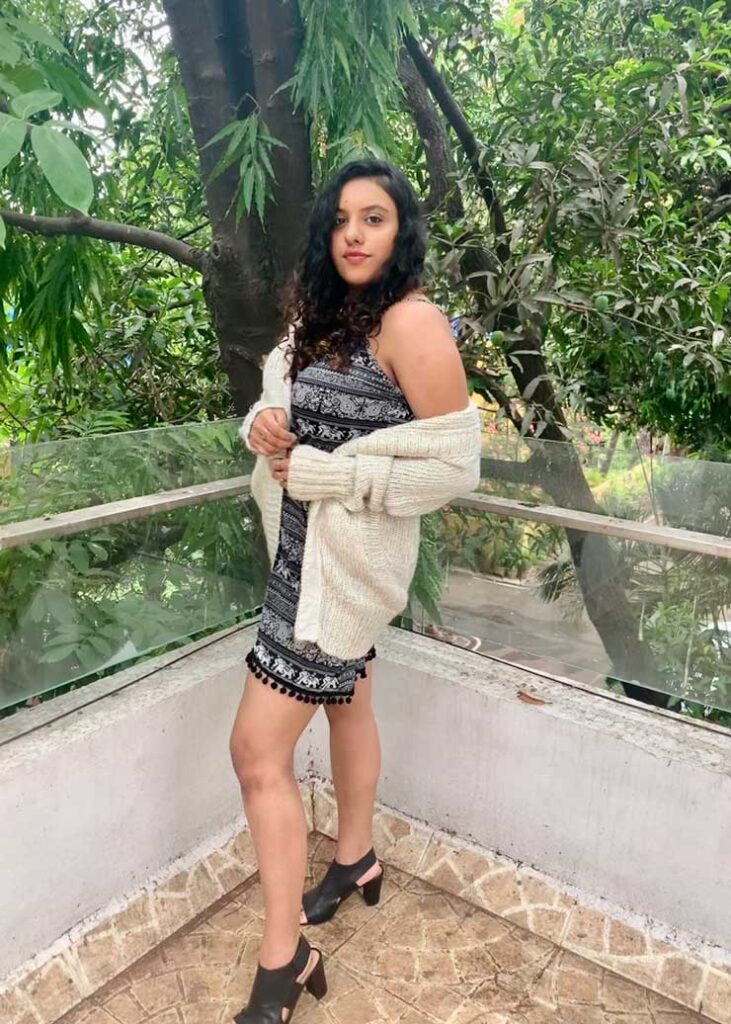 This look is perfect for fall, I've worn this several times over the years. I decided to throw on this chunky jumper over the printed dress. This off-white sweater perfectly complements the color palette of the dress; it is a simple yet versatile color that can match with many different outfits. Oversized jumpers/cardigans are quite trendy during the fall/winter, they keep you cozy while looking stylish at the same time. However, it is quite important to have the right cardigan in the right shape and size that works well for you.
Get my look ✨
Most of the pieces that I styled have been in my closet for years. I have linked the original piece as where you might be able to find something similar.
Have amazing style? Wanna share your #OOTD? Apply now and get published on RGNN.org!