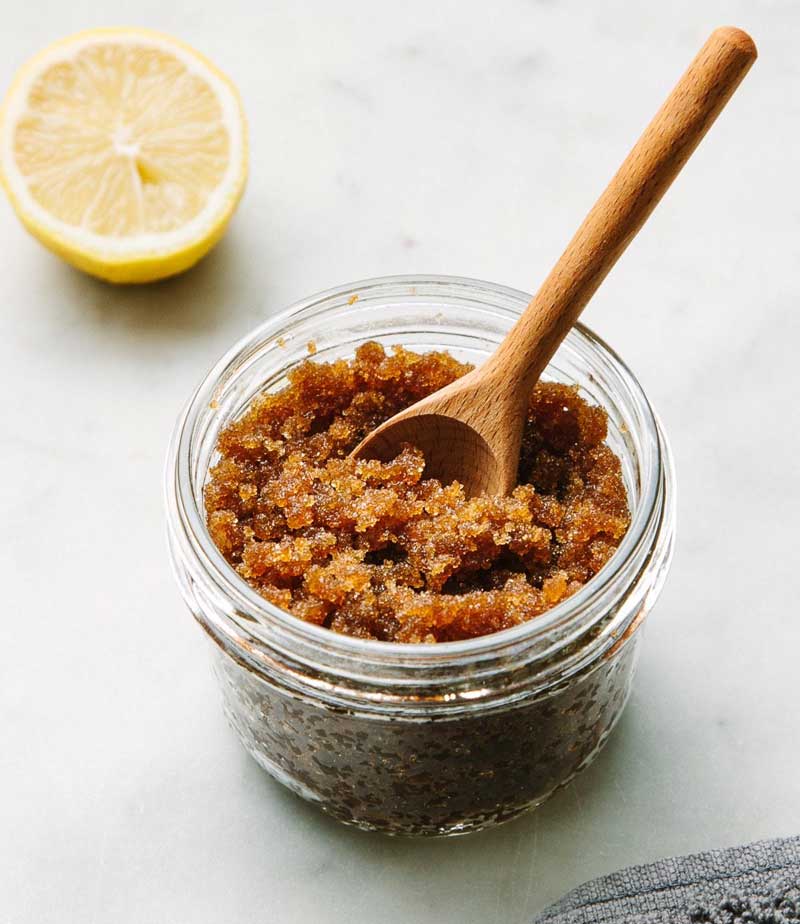 DIY sugar scrub | Photo by The Simple Veganista
The beauty industry creates lots of waste in our landfills – especially plastic. Switching from products with lots of bulky packaging and wasted space to something more environmentally friendly is one small change you can make to help our Earth. Follow my tips below on small changes you can make to your beauty routine so we have less trash in our landfills.
Switch to shampoo and conditioner bars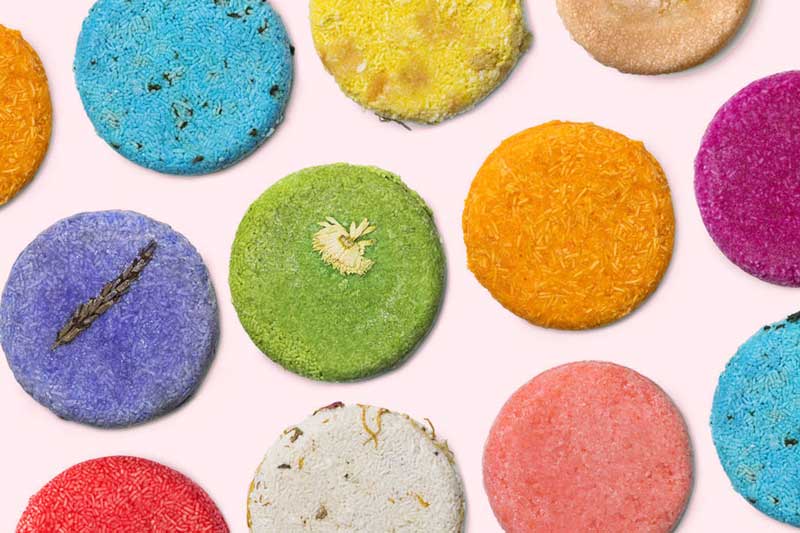 Using bars instead of containers help reduce the amount of packaging that goes into the trash. Most bars are sold with minimal packaging or none at all. They are typically more concentrated than the average shampoo or conditioner, meaning you won't need to use as much product and they will last longer. Shampoo and conditioner bars save a lot of space too, making them perfect for travelling! LUSH has a large collection of shampoo bars and they can be found here.
Use cloths or a bamboo scrub brush to wash your body instead of plastic poufs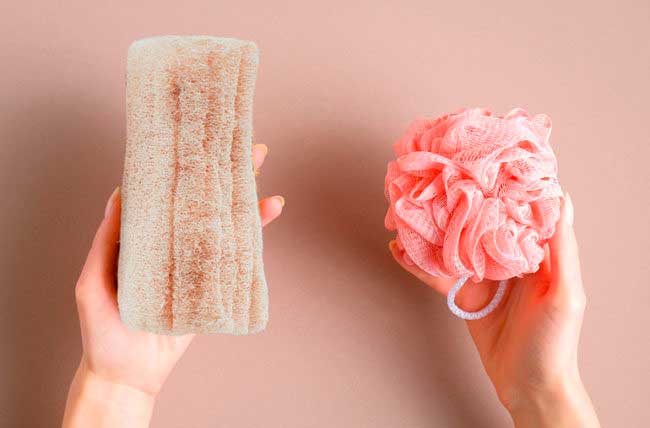 These plastic poufs end up in the landfill and can sit for hundreds of years before they decompose, or worse they end up in the ocean and harm marine life. The plastic material used are also harmful to our local water sources. Once the pouf begins to wear down, the plastic fibers can go down your drain and into local water sources, including water your may end up drinking. The best alternative is to use a regular cloth or bamboo scrub brush. They are made from natural materials and can be composted when they are no longer useable. Zero Waste Store has a compostable loofah that can be found here.
Ditch the cotton rounds and makeup removing wipes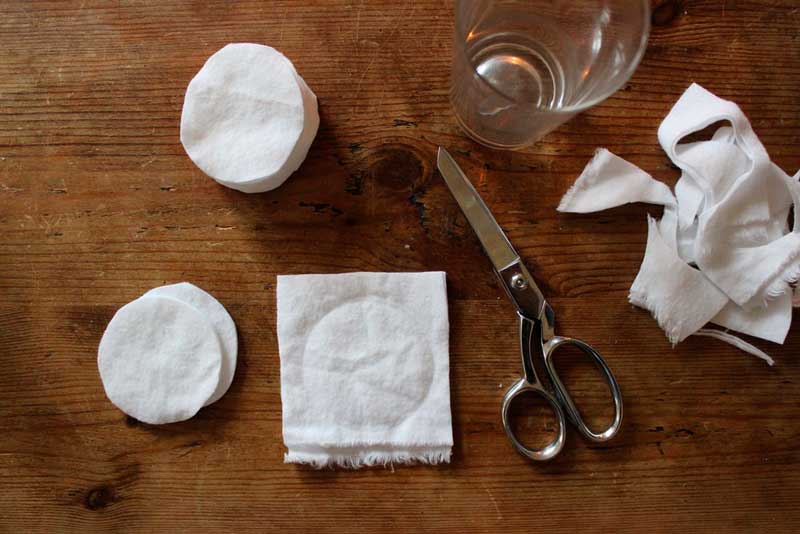 These products are single-use only and many times people end up using multiple rounds or wipes each day. Instead, try investing in reusable alternatives. One of my favorite products that I own is my MakeUp Eraser. It's a small fiber cloth that removes dirt and makeup just by adding water. One side can also be used to exfoliate your skin! The cloth should last about 3-5 years depending on how often it is used. They come in many different designs too! Check them out here. Reusable cotton rounds can be purchased from many places online, or you can make them yourself right at home! All you need are some old t-shirts. Cut out your preferred size and use them for your makeup or skincare needs, then throw them in the wash and use them again the following week.
Make a DIY Body Scrub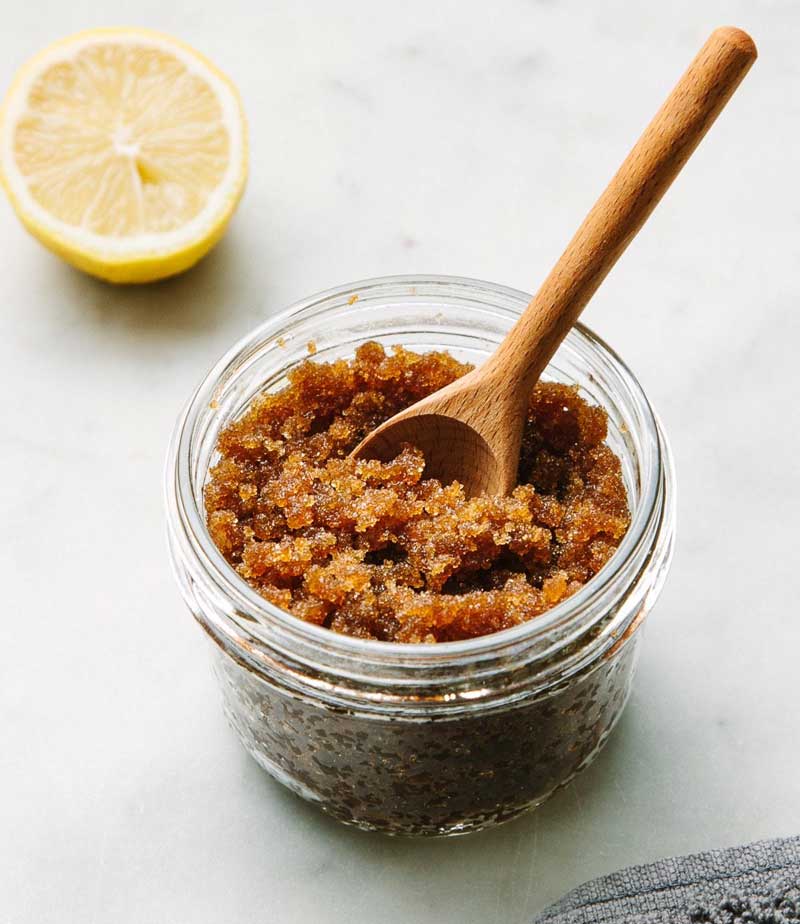 Not only do most body scrubs come in some type of plastic packaging, they also contain tiny plastic beads that are harmful to your health and the environment. These micro-beads end up right back into water sources like plastic pouf materials. Instead, mix together your own DIY body scrub! Not only are you keeping plastic out of the environment, you're also able to save money by creating something more inexpensive. My favorite DIY body scrub recipe is below:
Ingredients:
1/2 cup brown sugar
1/4 cup coconut oil, melted
2 tablespoons honey
Mix these ingredients together, adding more coconut oil if necessary to get your desired consistency. I like to store mine in a mason jar, but any type of sealed container will work!
I hope you will consider giving these alternatives a try to help out the environment. Many of these alternatives are inexpensive and easy to get used to. Make sure to share any of the things you tried out with RGNN on Instagram to be featured!
Do you have what it takes to write about beauty?
Apply now and get published on RGNN!