Olaplex's Oath: A Bond Smoothing Hair Product I Tried that Actually Works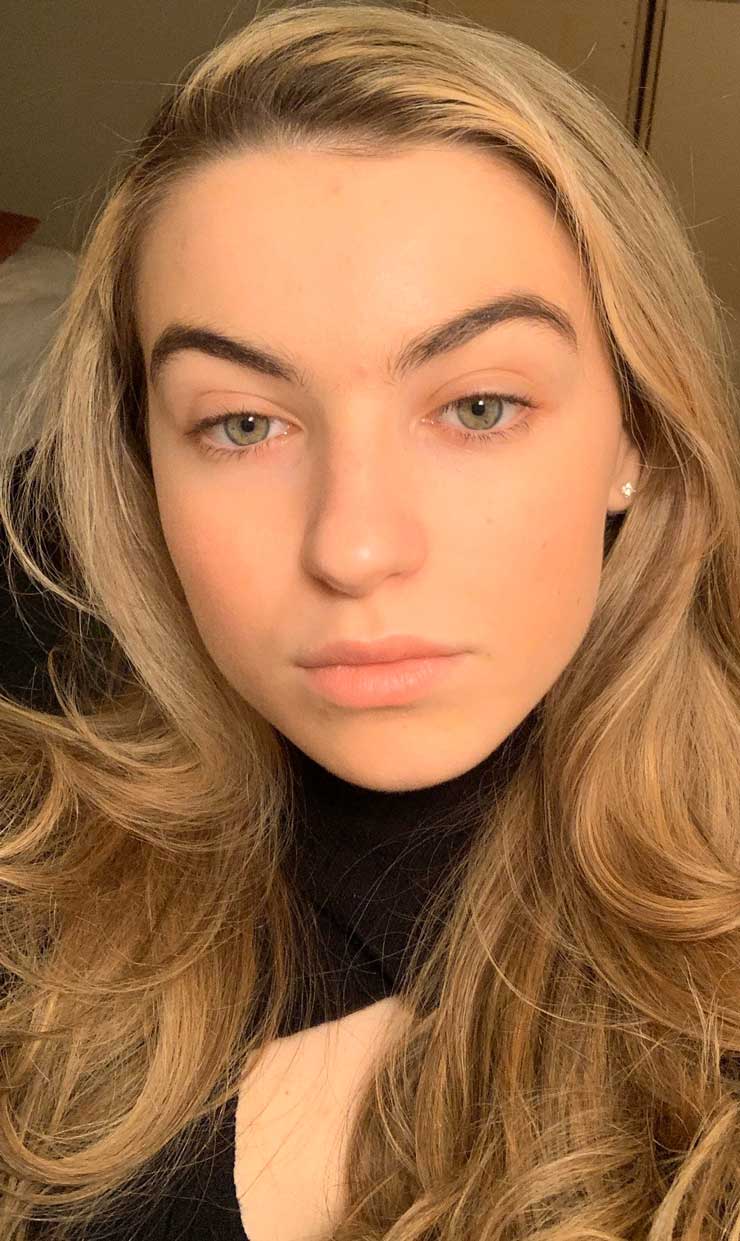 A bond smoothing hair product I tried that actually works | Valentina Baker
Almost every time you go into a hair salon the hairstylist tries to coax you into buying one of the salon hair products (which more often than not you find are ridiculously expensive.) Going to the salon recently, I admit I fell victim to the infectious sales persona this hairstylist gave off and finally decided to invest in a nice product for my hair.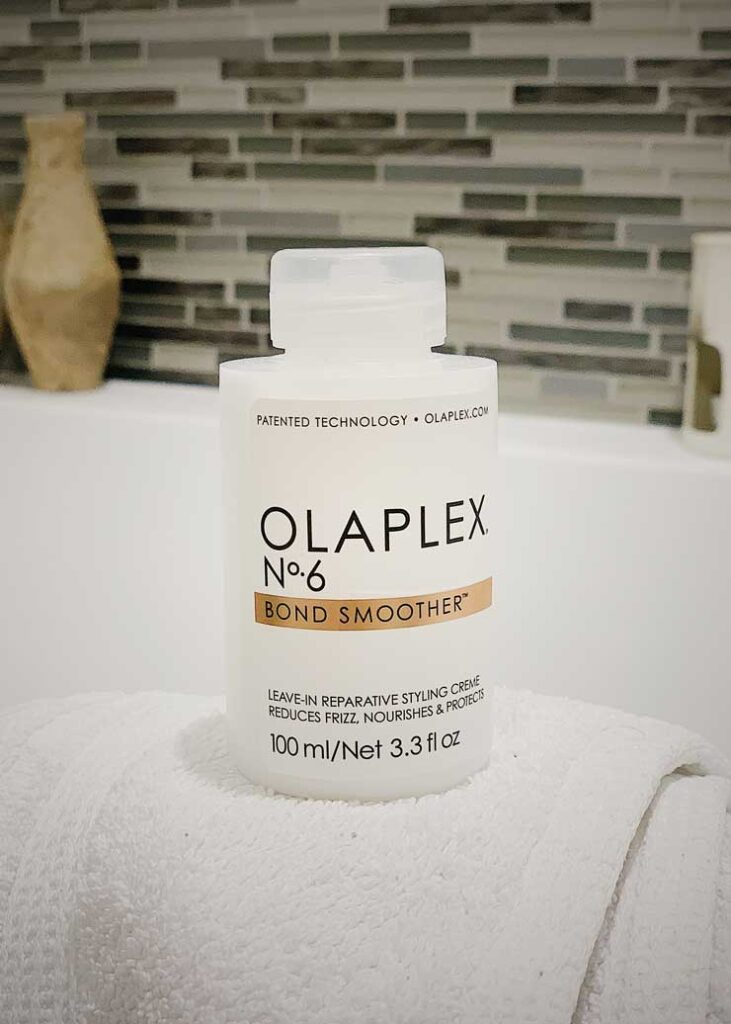 Olaplex is a vegan and color safe "bond smoother" leave-in cream that works on any hair type to reduce frizz, nourish, and protect the hair. A bond smoother repairs damaged and broken bonds in the hair that are caused by chemical, thermal, and mechanical damage. For years, (especially since dying/highlighting, as well regularly using heat tools) it's been hard to manage the damage, dryness, frizz, and split ends in my hair. I have gone through numerous products/oils that haven't worked for me and I finally decided to invest in a product that seemed more promising.
Also, for someone like me who is admittedly lazier and more impatient when it comes to my hair, and opts for a simpler, more manageable routine, this product is perfect. I had heard the hairstylist rave about this particular product/brand and had mentioned the "bond smoother" principle which was something I had never heard of. She also mentioned it was great for a quick fix and clients who don't want to put so much time/effort into styling their hair 24/7, so although I was sold on the sound of it (and the price wasn't catastrophic either, actually quite affordable) there was only one way to find out if it really worked.
Once I tried it out, to my surprise Olaplex showed a visible difference even after the first use! Usually, when I wash my hair and let it air dry, it's frizzy, dry and split ends are noticeable. But by using this product you notice a reduction in frizz, added moisture/softness, and my split ends as well as hair, in general, looked healthier. I have been using this product on my hair for weeks now after I wash it and I keep noticing the same consistent results, and because you only need to use such a small amount the product lasts- It's definitely going to become a staple/go-to hair product and brand for me now and in the future.
But don't take my word for it- here's how you can use the product and test it out for yourself:
Step 1:
Take a fingertip-sized amount of product and apply it onto wet, dry, or damp hair. Then disperse the product evenly through your hair-focusing on the ends.
Step 2: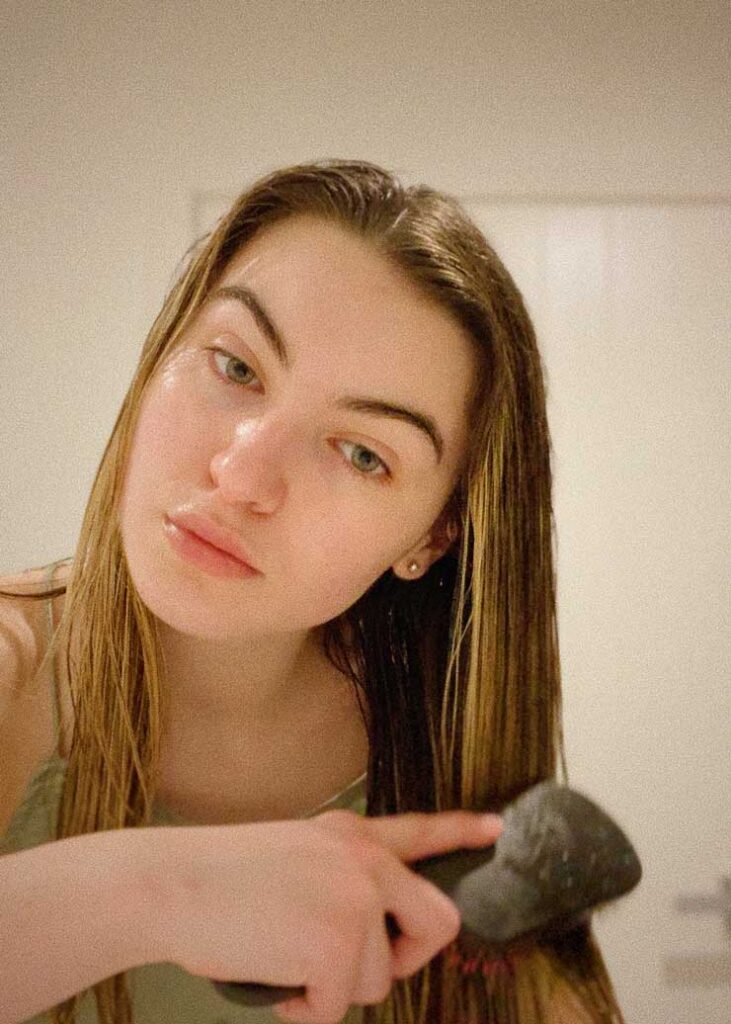 Brush or comb through the hair, or brush through with hands to make sure product is in, then style as normal
Final result:
Before styling vs. after styling
You can buy Olaplex's bond smoothing cream here.
Do you have what it takes to write about beauty?
Apply now and get published on RGNN!