#OOTD: Traditional Bengali Dress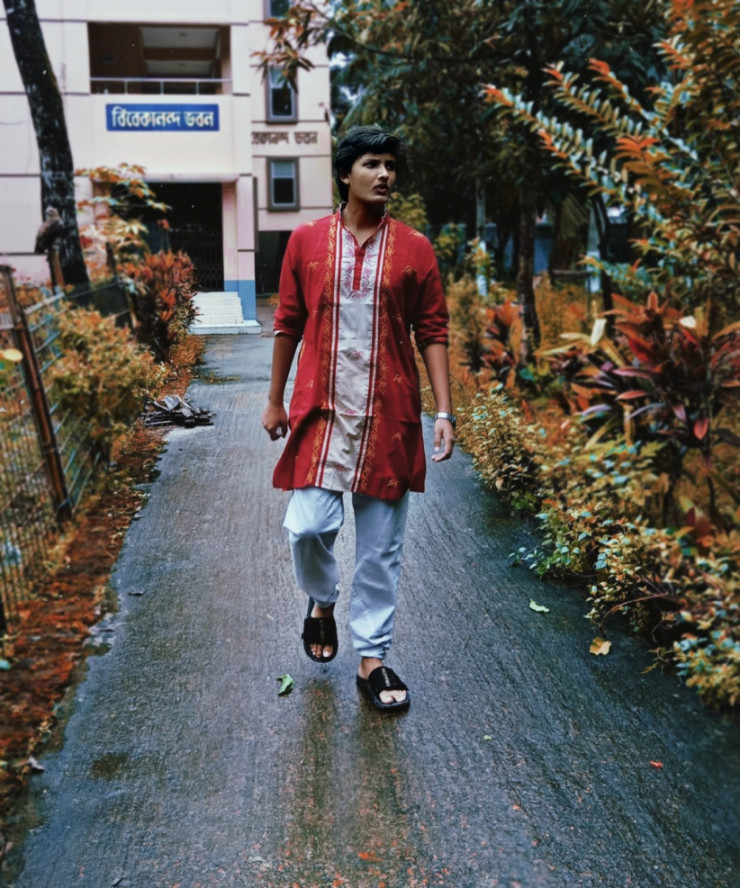 #OOTD my traditional dress | Prithhy Zit
Prithhy Zit
Jamalpur Zilla School (JZS) | Bangladesh
Prithhy Zit is a teen fashion enthusiast from Bangladesh. He…
Although dress relies on everybody's personal choice, the Bengali community wants to feature their traditional cultural dress all over the world through various festivals. In this tradition, the common dress of men are Panjabi, Pajama, Fatua, Kurta, and Lungi or Dhutti.
An engrossing Panjabi with a white Pajama is forever a safe and elegant option. Something that'll make sure you seem well-dressed and confident during those traditional festivities.
You can include a royal touch to your outfit in the winter by adding a light coloured (white, ash, or grey) Shawl with an embroidered border. Don't forget to wear a pair of chappal, or slippers!
These traditional dresses can bring a different style to your look. Cultural wear has the potential to make a man look royal, attractive, and up-to-the-minute at the same time.
Get my look!
So, what are you waiting for? Check out the linked items below for where you can get these bold, traditional outfits!