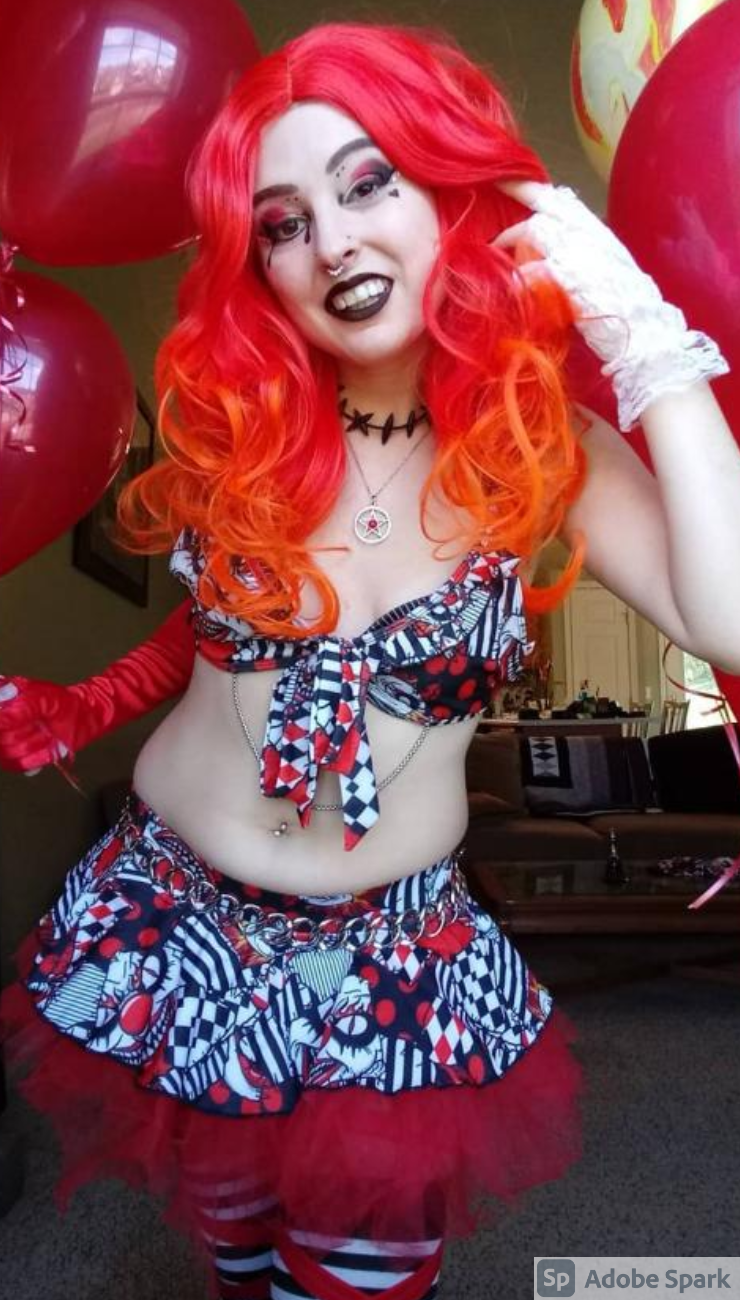 Natasha Delfendahl | The Color Red
Wanna know what college students are wearing all around the world? If you have an #OOTD to share, apply now and get published on RGNN.org!
The color red of passionate love and adventure. This outfit can be used to go a very fun and extravagant costume party.
We start of this clown costume with a front tied bikini top and a tooled Miniskirt from Dollskill. The gloves are extremely vintage from a thrift store find . The acessories include black and white stockings are from hottopic, red leg wraps are from iheartraves, a burnt orange red wig from DollsKill and the black choker is from hot topic and the necklace is from Spencer's.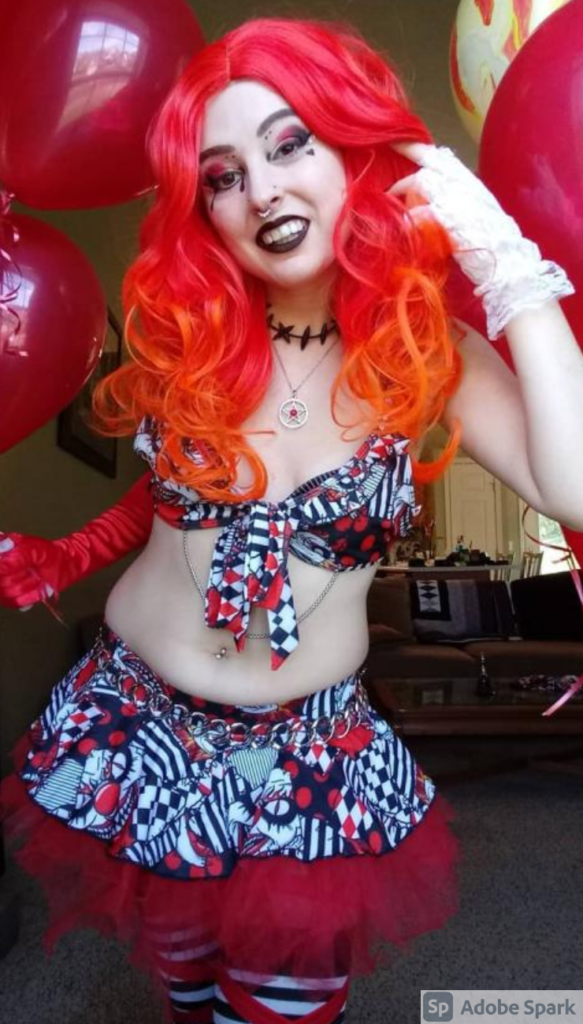 Get Natasha look !!
Top and Miniskirt Dollskill | similary style for $24.00USD
Gloves Thrift Store | similar style Target $13.99 USD
Stockings Hottopic $9.90 USD
Leg wraps Iheartraves $10.90 USD
Have amazing style? Wanna share your #OOTD? Apply now and get published on RGNN.org!