7 Winter Beauty Essentials – According to College Bloggers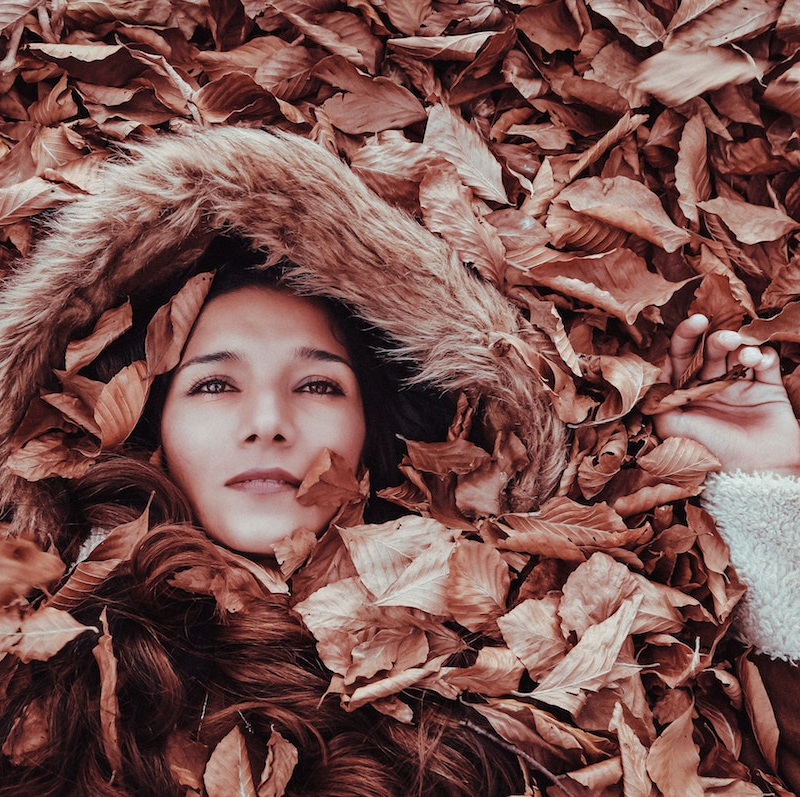 Woman in winter leaves | Emre Kuzu
With a change in season comes a change in beauty products. Matte foundations are put away and moisturizing toners and thick creams come out. There are so many factors when it comes to deciding what product to use and for what type of skin it will be best. But don't worry, we talked to four college gals to tell you some of their fav products for this cold season.
I have combination skin. During the winter I switch to a much thicker moisturizer to make sure my skin doesn't dry out throughout the day. New in my collection is The Ordinary Natural Moisturizing Factors + HA which has been super helpful for my skin. This cleanser doesn't dry out your skin because it doesn't sud but still ends up making my face feel super clean.
— Michaela, @mycuhluh
I don't know much about dry or combination skin, but for my oily girls out there try not to use harsh toners to take away the oil, it will just produce more oil. And if you use a toner, Witch hazel is a great product for this skin type.
— Kamsi, @kamsifaith
During the winter, I like to use toners and exfoliating scrubs to make sure my skin retains a balanced complexion, while also brightening up dull spots. Moisturizers, scrubs, and face masks are my best friends during the winter and I like to incorporate them in a consistent skincare regimen. With that, I tend to use the green apple peel once every few weeks and it really helps to brighten dark spots.
— Samantha, @sxmanthv
I have oily skin, but in the winter, my skin produces less oil. During this season, I like to use thicker moisturizers such as the Nivea Creme or Ponds Dry Skin Cream. After a face wash, they leave my skin feeling great in the cold weather.
— Kamsi, @kamsifaith
This foundation has a natural finish and is less than $7. The formula is super light and moisturizing with medium coverage which is perfect for the winter when you're wearing hats and scarves that rub against your face and you don't want to worry about them rubbing off your makeup.
— Michaela, @mycuhluh
My skin doesn't endure any drastic changes during the winter. However, there are a few things that I have to consider as the weather changes. For many people, cold weather tends to dry the skin out, but my skin is on the oily side. Despite this, I still like to make sure my skin is hydrated and moisturized because it is during the colder months that my skin begins to look dull. With that, I like spritzing some of the Mario Badescu Rosewater spray before and after I apply my makeup.
— Samantha, @sxmanthv
During the winter, your skin is very dry so rather than using a cream, use butter because of how much thicker it is. This product is very hydrating. It makes your skin so smooth and soft. It's like a warm coating on your body!
Updated: January 16, 2019
Do you have what it takes to write about beauty?
Apply now and get published on RGNN!