We Spoke to Mrs. Nevada 2017 – Here's Her Career Advice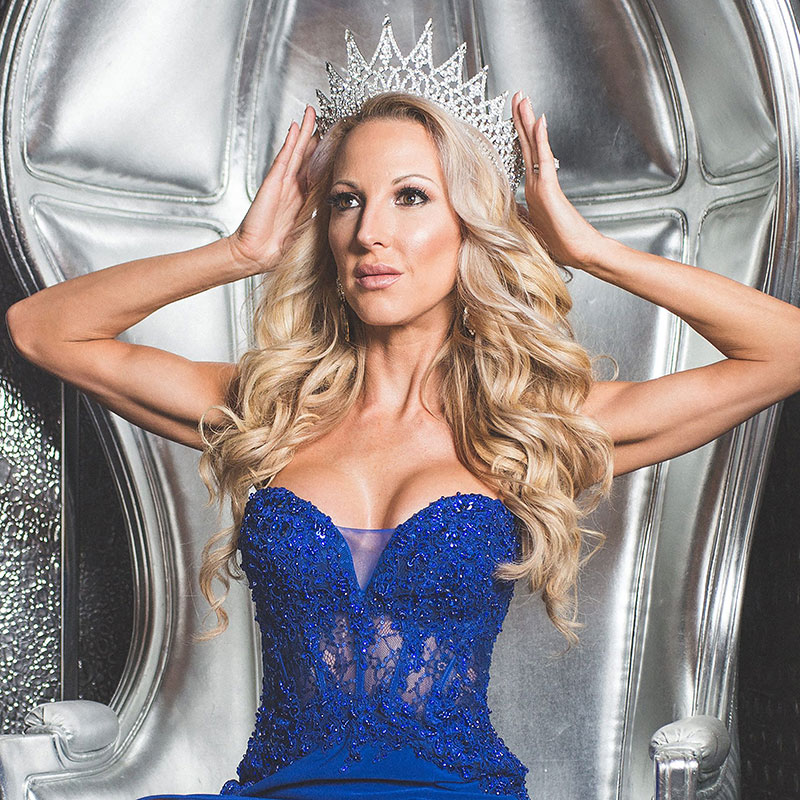 Eve Dawes | Photo by Mario Ramirez
In today's world, beauty pageant queens are real role models for young women, especially on Instagram. As Mrs. Nevada, United States, 2017, Eve Dawes is one of these role models.
She collaborates closely with NYC company Faviana and also works with Coola Suncare, BeautyFit, and RocksBox, amongst other brands. But if that weren't enough, Eve is also the founder of her own fitness site, fitnessbyeve.com.
In an exclusive interview, Eve tells us all about her career – and how to follow in her (beautiful!) footsteps.
RGNN: You are Ms. Faviana, Mrs. Nevada United States and you are currently working with Faviana, Coola Suncare, BeautyFit and RocksBox among other brands. What advice you would give to aspiring young fashion bloggers to start collaboration with big brands?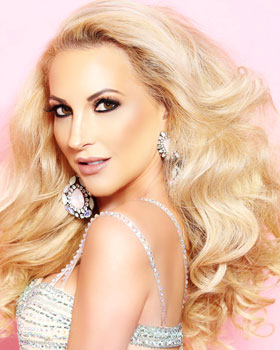 Eve Dawes: To start up a conversation with companies you're already familiar with and whose products you use.
The very first brand I worked with was Labrada Nutrition. It was a brand I was using, trusted and genuinely liked. I'd respond to their social media posts, start conversations and it eventually led to them asking if I'd like to become one of their sponsored athletes. Obviously, this doesn't happen with every brand you interact with but it makes it easier to be authentic and connect with brands you use and feel confident promoting.
Another route is to look at companies' websites, which you should already be doing if it's a company you like. My favorite brands to work with are those I'm already familiar with or whose pictures and business overview I connect with, or that are already a part of my routine or lifestyle. For example, Faviana was a dress company whose styles I'd already started pinning to my pageant wardrobe ideas so I knew and aspired to their style, ethos and brand. I came across their Brand Ambassador program on their website and applied. It's now been 3 years and they're truly my Faviana family.
I rarely ask to collaborate but let companies reach out to me. If I do reach out it's not to ask but to offer. When contacting a company, let them know: What value are you giving the company? What can you offer? What is unique about you? You get more out of all areas of your life by giving rather than taking.
Based on your experience, what do brands look out for when looking to collaborate with an influencer? Can you provide some essential tips for aspiring young bloggers when it comes to establishing a long-term relationship with a brand?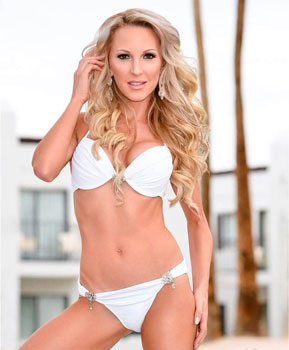 ED: I believe brands are looking for authenticity, niche influencers, and interaction, not just another photo shopped pretty picture, as social media is flooded with that.
To create long-term relationships, communicate, be appreciative and over-deliver! What does that mean? Do what you say you're going to do and in a timely manner. Make sure once you've signed a contract or agreed to certain terms you not only stick to them but also go above and beyond. If you see another way to promote the brand that they haven't mentioned, then propose it to them. They may or may not like all of your ideas but it shows creativity and willingness.
When communicating, don't have a copy and paste generic email but personalize your emails. Make sure you're aware of the brands expectations and deadlines and stick to them. Your brand work is your resume to show other brands what you're capable of and how professional you are. A picture speaks a thousand words.
You are the founder of fitnessbyeve.com, a very creative site with beautiful images, videos and engaging content. What inspired you to start the site? Do you do all of this yourself? If so, can you provide some essential tips for aspiring bloggers who would like to follow in your footsteps?
ED: Thank you, it's been a labor of love and is something that's definitely taken a lot of time both to create content and to grow. The blog originally started as AngelVDevil which I thought was a clever name to represent the struggle we all have with the good and bad voices in our head "I should work out versus, No, you're fine, stay home and drink wine!" but horrible for SEO. A few years later I changed it to fitnessbyeve.com, which clearly says what it's about, and was the start of creating my personal brand. I started the site to share my struggle with finding the balance after competing both in NPC and WBFF fitness shows, and to show others they're not alone, we all face the same struggles. As a certified REPS and NASM trainer, I started adding resources which include workouts, goal setting, recipes, lifestyle videos and reviews to help others get in shape and stay in shape while not sacrificing everything they love. Having lost an aunt in her 40's to Type 2 diabetes which was related to obesity, I'm committed to combatting the obesity epidemic which is the cause of so many chronic diseases.
I created the fitnessbyeve website and content myself to keep it authentic. I set up the website on Squarespace, which although it says it's for anyone, was definitely a long and frustrating learning experience! Thankfully, they have great customer support. I'm always reading new articles on how to use all of the different marketing elements of the site and make it as visually appealing as possible. When setting up your blog, two main points to consider are to know your purpose and know your audience. Collaborations are a great way to get more content and also share your content to get traffic to your site. Also, make sure that you have the time for it and schedule the time you'll spend on it like you do any other work activity in your life.
Something I took away from reading Richard Branson's books is to make sure that it's fun! If you're having fun, your readers will have fun. It can be hard to find the balance when writing or talking about certain things and to be taken seriously but there are always ways to incorporate both.
Don't wait until you think you're ready, start today and learn as you go. There will never be a perfect time.
Are there any conferences or seminars that you recommend for fitness bloggers?
ED: I haven't been to one yet, I'm actually looking to go to one this year. I have done a lot of online seminars to stay on top of ever-changing trends. This is a space that never stands still and is easy to get left behind in.
You have an engaged following across your fitness blog and Instagram, and through that you have created a business, what kind of tips would you give to young people who want to start their business through a blog or social media?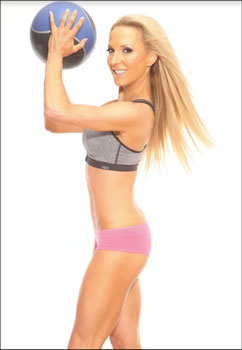 ED: Be patient. I always use the farmer analogy; it takes time to reap rewards, you must first sow, nurture the seeds and eventually, they will grow. Not every year is successful but you keep adapting and planting until you succeed.
It's easy to give up because it's taking time but there is no overnight success in this business, even though sometimes it looks like there is. I've had various variations of my blog for 7 years and it's only now that it's starting to gain traction. I stuck with it because I love writing and I love helping others (even if just one person is reading it, helping them is a success). They say you're a writer when you'd write and die happy even if no one ever read what you wrote. Take Emily Dickenson for example who never left her room, published only a handful of poems in her life, but became prolific after her death.
Create an interactive community, if someone comments, comment back. Don't wait for someone else to comment; if you like something, show your love with a compliment or drop them a DM. Have fun, inspire, educate and empower.
Follow Eve on Instagram and Twitter.
Updated: January 16, 2019
Do you have what it takes to write about beauty?
Apply now and get published on RGNN!