How to Survive Your Fashion Internship in New York City (and Elsewhere!)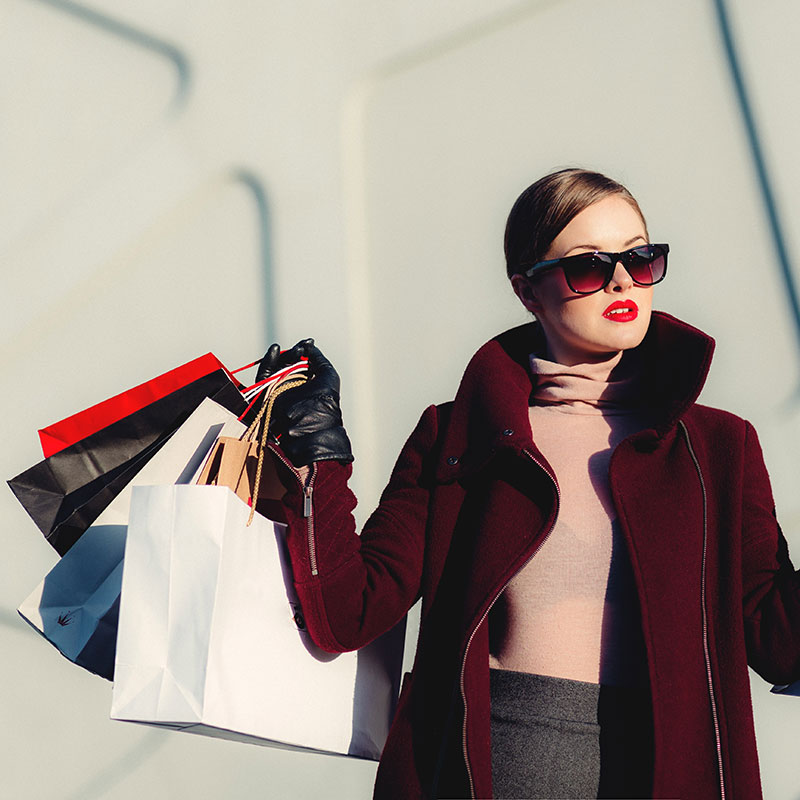 Are you ready to schlep some bags? | freestocks / Unsplash
https://www.instagram.com/p/sHVaYlL8A1/?utm_source=ig_embed
https://www.instagram.com/p/B8e-lWIBVdW/
So, you finally scored that dream internship in the fashion industry. Are you nervous to start? Don't be. Whether you are interning at a fashion magazine, with a designer or at a public relations firm promoting fashion products, this advice applies to you. In fact, the tips can apply to anyone completing an internship anywhere (we just say NYC because that's where a TON of fashion internships are located!).
Grab breakfast before you go
Ah, the starving fashion industry. Fashion interns talk about not getting time for lunch, or having to eat in the closet, as New York Magazine has reported. To avoid getting hungry, have a healthy breakfast before you even head out of your house, or dorm. Breakfast is the most important meal of the day, so make sure not to skip it. We know, waking up another half an hour early to have breakfast might sound like a pain (especially given that you already have to spend about an hour getting your outift together to look perfect), but you will thank yourself later on in the long day.
Wear heels, bring flats
Especially on your first few days at the internship, you will want to look your best. (As it happens with school, we all know you tend to slack off on style as the semester goes on…). Anyways, chances are you will be wearing heels on your first day to look cute. But bring flats just to be on the safe side. You might or might not pull them out of your bag halfway along the way. Especially if you are sent out and about in the city on errands, you can put them on just when you walk out the office, and no one will ever know!
Take it easy on the course load, if you can
The fashion industry might be termed superficial, but that is not to say an internship in the fashion industry cannot be stressful. Especially if you are combining it with a full-time course load. If you can:
Schedule all of your classes back to back in one, two or three days. Employers usually prefer interns to be in the office for full days, just because that ensures continuity. If you have to take classes almost every day, schedule them in the morning; fashion industry hours run late and your employers will appreciate it if you can stay past 5 p.m. (or midnight…)
Choose classes that will not require too much work out of class. Ask for the syllabus for various classes before the semester even starts, and how much of your grade will depend on what. Then, choose what you are good at; some people are fast writing papers, others will prefer exams since you "only" need to study and not actually write anything before the actual exam.
Take advantage of errands to do school work. If you are interning at a glamorous magazine, you might be lucky and get to do errands in a town car. At least that is how it was before the economic crisis came down. If not, you will have to take the subway (ask if the company will have a subway card for you, or if you are expected to bring your own). Whether in a town car or on the subway, take your school reading with you. You can also use your morning and evening commute for that.
If possible, get credit for the internship. This way, you can at least save yourself the time for another class. Plus, many internships in the fashion industry tend to be unpaid, and at least you can get credit.
Learn the Starbucks menu off by heart
"Getting coffee is a learning experience," writes former fashion industry intern Emily McMonagle on City Ella.com.
Yes, if you are mad at your boss, you could get her full-fat milk coffee instead of skim. But in the long-term, that doesn't pay off for you. Get what you're asked to get, and keep complaints to yourself.
Ask for more responsibilities
Tired of getting coffee and returning samples? Ask for more responsibilities. Are you a computer freak who could program look boards via PhotoShop and have them come out pretty? Or you could speed up the return process with an app? Think your ideas through first and then propose them.
Also, being available to stay longer hours (yes, even longer hours) may occasionally get you additional responsibilities, too.
Take the steps ahead of time
If you want to stay on in the fashion industry, plan ahead.
Ask for a recommendation letter. It is recommended that you give your employer at least two weeks time. Sometimes, they may ask you to help by putting together a list of tasks you have undertaken during the internship, so make sure to have that ready.
Set up an interview with HR. At large companies, you will have to ask your supervisor about who to best contact about a general informational interview about future entry-level positions opening up.
Depart with a hand-written thank you note. Teen Vogue says so, and we agree.
Keep in touch. Both with supervisors and fellow interns. Who knows where you and they will end up somewhere along the road?
Do you have what it takes to write about fashion?
Apply now and get published on RGNN!