10 African Fashion Bloggers to Follow on Instagram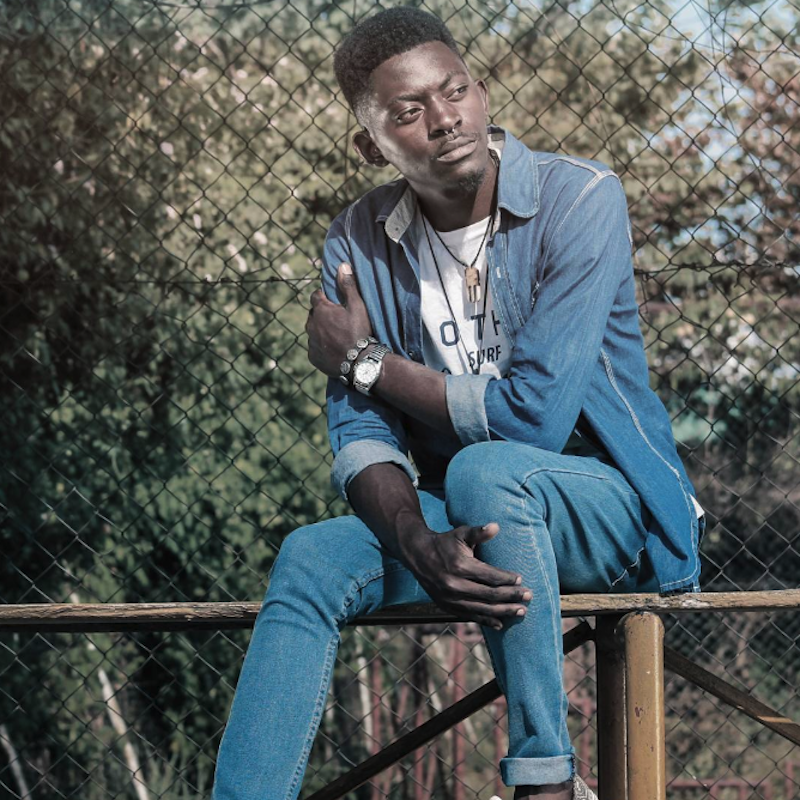 Bryan Manda | via @iambryo Instagram
https://www.instagram.com/p/BpNULrQlyFV/
https://www.instagram.com/p/Bvr730mhzRE/
https://www.instagram.com/p/BP-grB4hv1d/
https://www.instagram.com/p/BtdpNdcjpi5/
https://www.instagram.com/p/BeSe17pAd3f/
https://www.instagram.com/p/BhJkIGkhlrc/
https://www.instagram.com/p/BwbXZa0hzYJ/
https://www.instagram.com/p/BwuUathgLBI/
https://www.instagram.com/p/BwmaGPGnBBL/
https://www.instagram.com/p/BvM2oyDHaD4/
In the early years, blogging was a "Western" thing. But when access to the internet started spreading in Africa, it gave birth to African fashion bloggers. Here are ten bloggers you should absolutely be following on Instagram.

If you are interested in seeing events and places, then this fashion designer and blogger from Somalia should interest you! The young Hijabi blogger, currently based in London, chooses to paint a different picture of Somalia. With over 425k followers, she has taken to Instagram to celebrate Somalia's rich Muslim heritage.

Cleo Turbana is blogging with a vision, and that is to transform the Islamic cultural norms in her country, Sudan. Her fashion and style Instagram posts support women's movements that want to foster change. Sudanese women at home and abroad are rallying behind her. She is building up good numbers: 32k followers so far.
3. MaFahio from Zambia

The creative sisterhood fashion blogger duo from Zambia know how to get a fashion conversation started on Instagram. The duo is among the top fashion bloggers in Zambia. They are the organizers of "Fashion for Brunch." They create lookbooks or curate local and international companies' photoshoots. Be part of the duo's 14.7k followers!

The Ugandan blogger wants to hit the top of the East African blogger countdown, and she can achieve this! She is building up good numbers already with over 19k followers. Kirabo is already receiving lots of online ranking and mentions from across the globe.

Manda, who is inspired by African fabric (Kitenge), is surely among the African male bloggers to follow on Instagram. His retro looks are something to look forward to, especially for his 9k followers. The young fashion and lifestyle blogger, stylist, and poet has got a story to tell, and he's definitely worth a follow.

Rukee's story is of a Namibian urban girl loving fashion. She is a mother, a freelance writer, a student, and so much more. She has a following of 1.9k Instagramers, and the number is still growing.

Sandele has a following of 16.6k followers, and worth a follow anytime! This blogger has many talents; she's a content creator who uses fashion storytelling to inspire others.
8. Keela from Nigeria

This Nigerian blogger with an edgy style and 24.7k followers will surely inspire you on your fashion journey this year. Her fashion story is timeless and yet futuristic. Follow this fusion of styles!

Debbie has a following of 32.2k and her blog niche is beauty and style. Her Instagram story is complete; a journey dotted around a before, during, and after the beauty and style moments. The Ghanaian blogger is also a content creator and a makeup artist.
10. Amoafoa from Ghana
Style and beauty is what she is sharing with her 12k followers. Follow her story!
Updated February 28, 2020
Do you have what it takes to write about fashion?
Apply now and get published on RGNN!