RGNN Alum Gabriela Milian Just Shared Her Makeup Routine on YouTube
"Just one small positive thought in the morning can change your whole day." – Dalai Lama 💭 | Photo via @abc7gabriela on Instagram
At RGNN, we're avid readers, viewers and listeners when it comes to all things fashion and beauty. Here's what we just bookmarked and what is currently on our playlist.
Gabriela Milian took part in our Travel Journalism and Photography Internship and Mentoring Program in Cuba back in 2017 and is now working at ABC7 Los Angeles. Influenced by "beauty gurus" and "makeup artists who work at [her] station," Gabriela shares her daily routine for her job on TV. Watch it here!
By the way, if you want to find out how Gabriela came to work at ABC7, check out her interview here.
Do you have what it takes to write about fashion?
Apply now and get published on RGNN!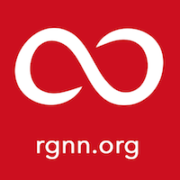 ROOSTERGNN Staff
ROOSTERGNN Global News Network is a non-profit news agency that promotes freedom of expression and journalism and communications education.