3 Ways to Style a Blazer #OOTD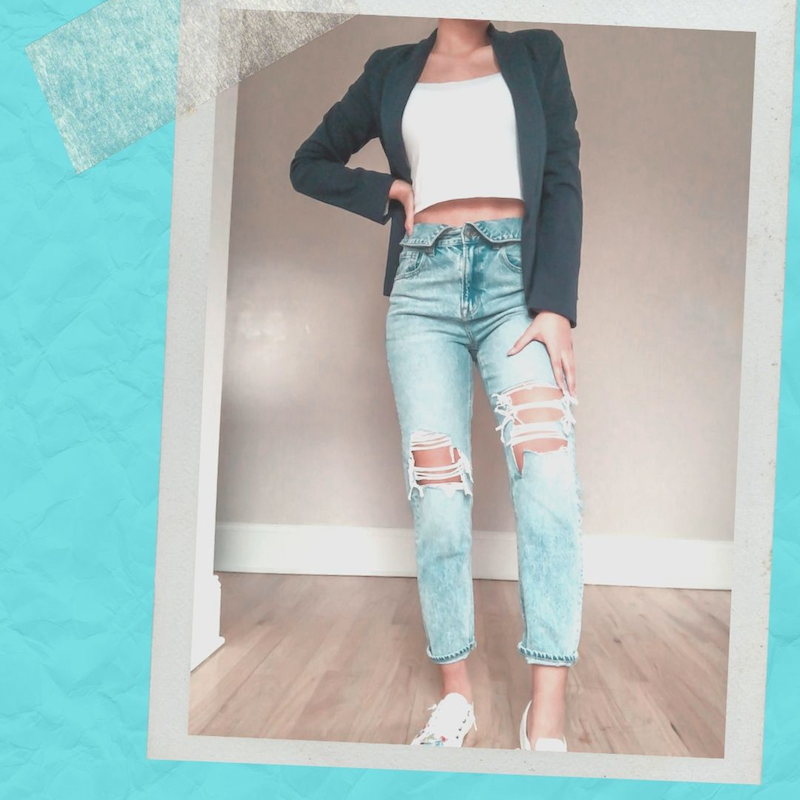 Me styling a navy blazer | Tenzin Tsephel
Wanna know what college students are wearing all around the world? If you have an #OOTD to share, apply now and get published on RGNN.org!
Pairing a blazer can often be difficult as it is a clothing item that only looks good with certain outfits. It pairs well with professional and/or business outfits but also suits casual and laid-back looks. Here are just three ways I like to pair my blazer.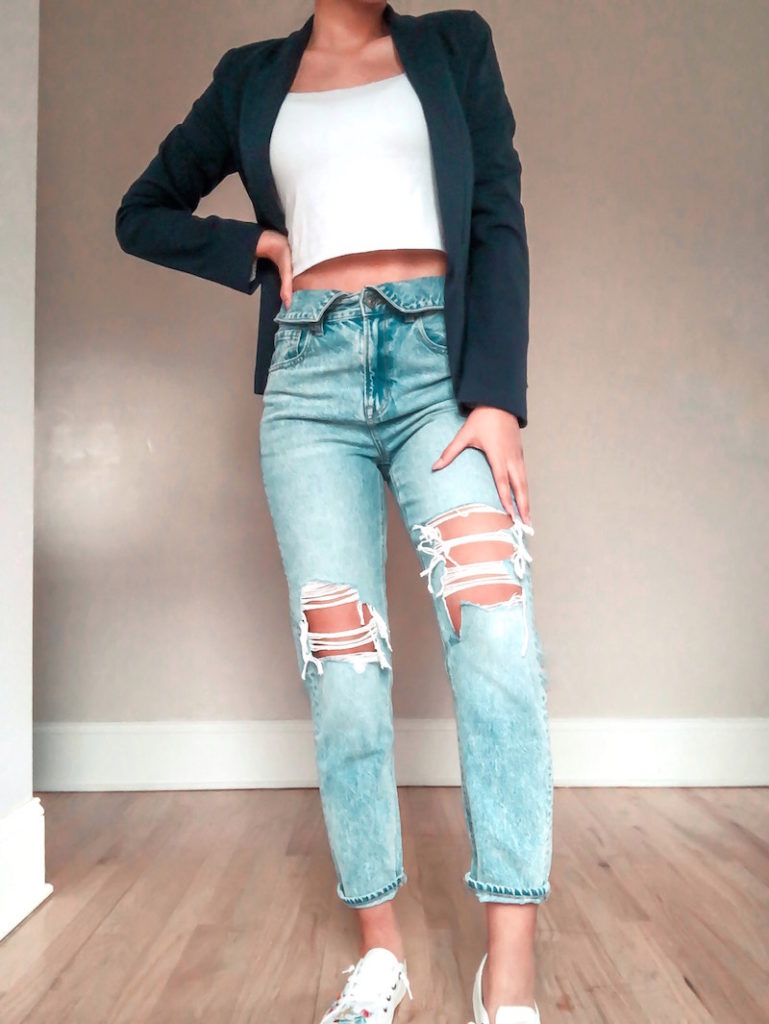 Here, I achieved this everyday casual look by pairing the blazer with high-waisted, destroyed, denim jeans and a white crop tank top—the crop top adds a nice spice. For my footwear, I wore white floral sneakers, since we're going for a laid-back look and it seemed more appropriate. For this style, it looks best with high waisted denim because of the crop top. The style of jeans I went for was boyfriend jeans, also known as "mom jeans." As for the fitting of the jeans, it won't matter whether they are skinny or loose fit, I just prefer the loose-fit here.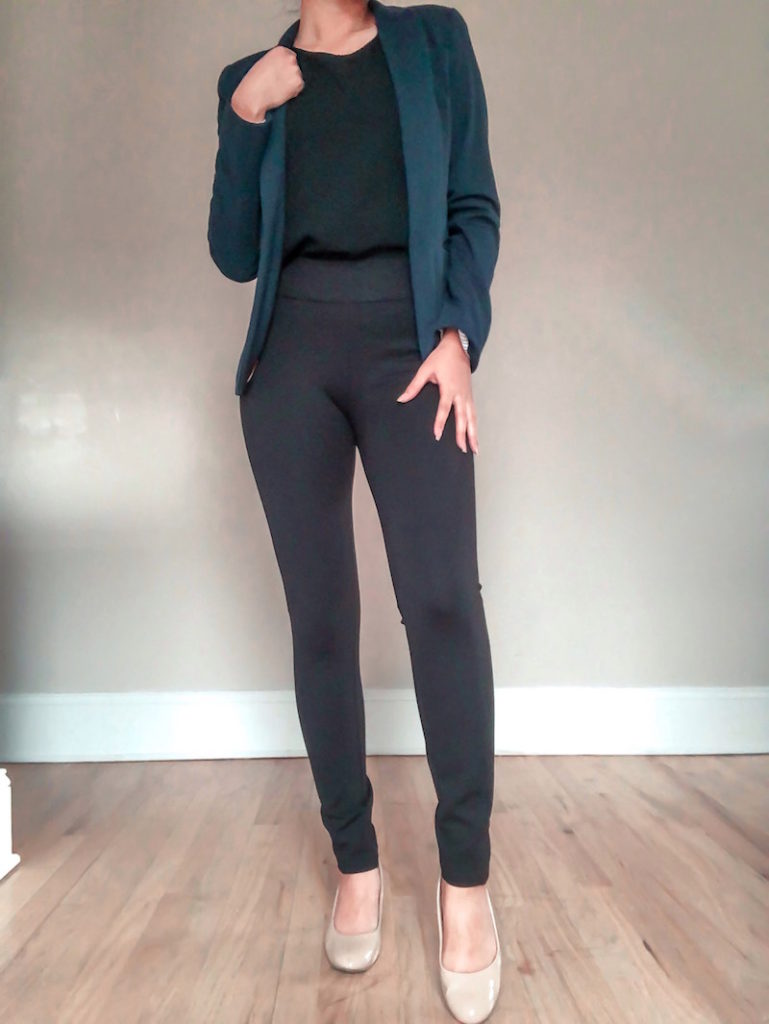 The blazer achieves the perfect business-professional look by being paired with a chiffon solid black top (tucked in), with high-waisted black form-fitting dress pants, and nude kitten heels. The all-black look I went for goes well with the navy blazer because it adds a pop of color, giving a posh vibe. As for footwear, the round-toe nude kitten heels top the entire appearance by keeping it all neutral from head to toe.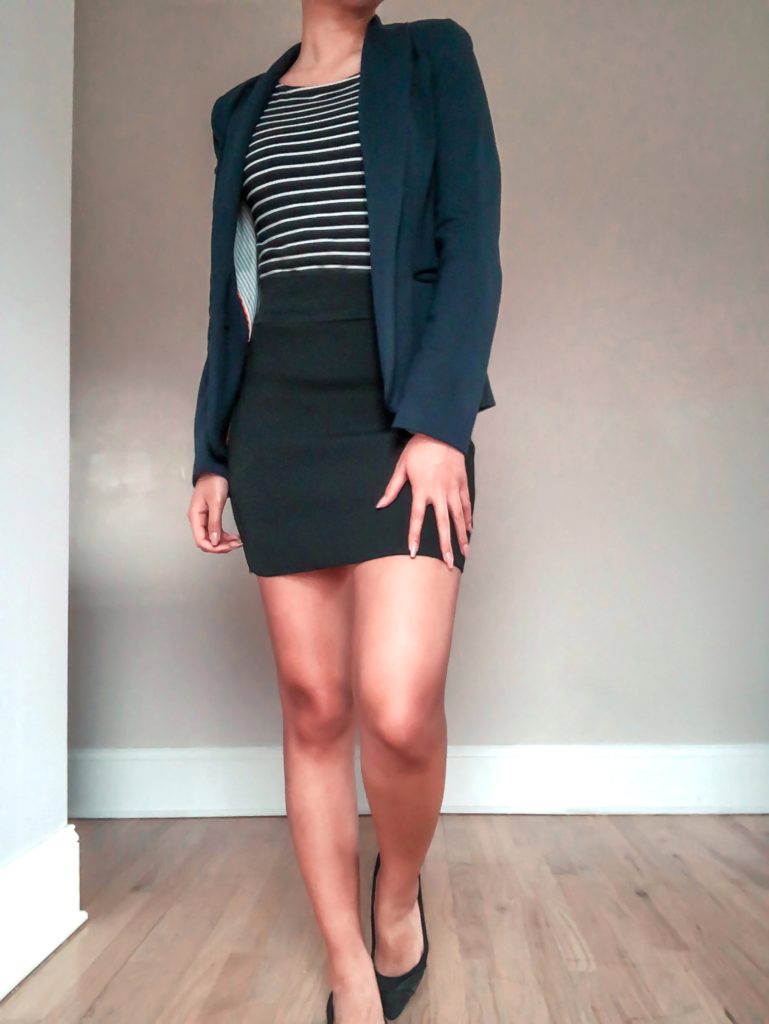 Enough with the solids! Time to add in a little pattern. For this outfit, I paired the blazer with a black and white striped top alongside a high-waisted black bodycon skirt and pointed toe black flats. The two solid colored pieces (blazer and skirt) SCREAMED to be paired with something pattern so I decided to go with stripes. For this kind of outfit, any pattern will work. This can be worn at work if you are not a pants person, and it also has a more feminine touch to it with the skirt that makes it fun enough for just a nice brunch out or a day with the girls.
Have amazing style? Wanna share your #OOTD? Apply now and get published on RGNN.org!