10 Higher-End Skin Care Products I Have Tried – And LOVED!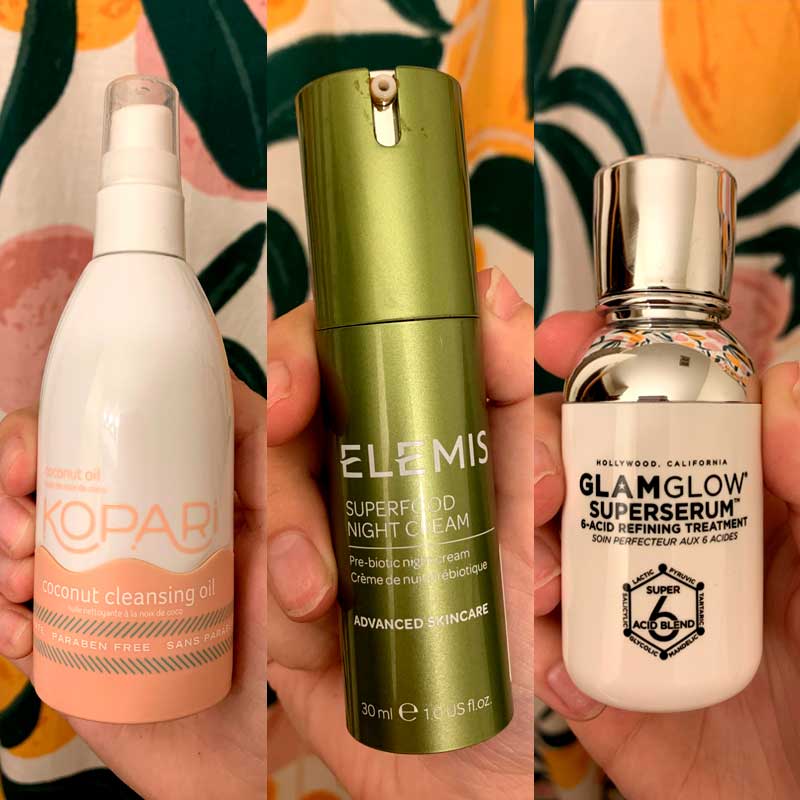 10 High-end skin care products I have tried – and LOVED! | Courtney Stapleton
I'll be honest – I am a big fan of skincare products. When I look for a new product to try, I always scout out reviews. All of the following are products I have used, tested and some of them, I continue to use. Here are my faves.
ELEMIS Superfood Night Cream ($55)
I use this cream each night before I go to bed and I wake up with moisturized, glowing skin. This product is vegan friendly and full of vital nutrients that make your skin look radiant and healthy. This cream has a blend of essential oils that help with relaxation as you get ready for bed. It has a very smooth texture and doesn't leave my skin feeling oily or heavy.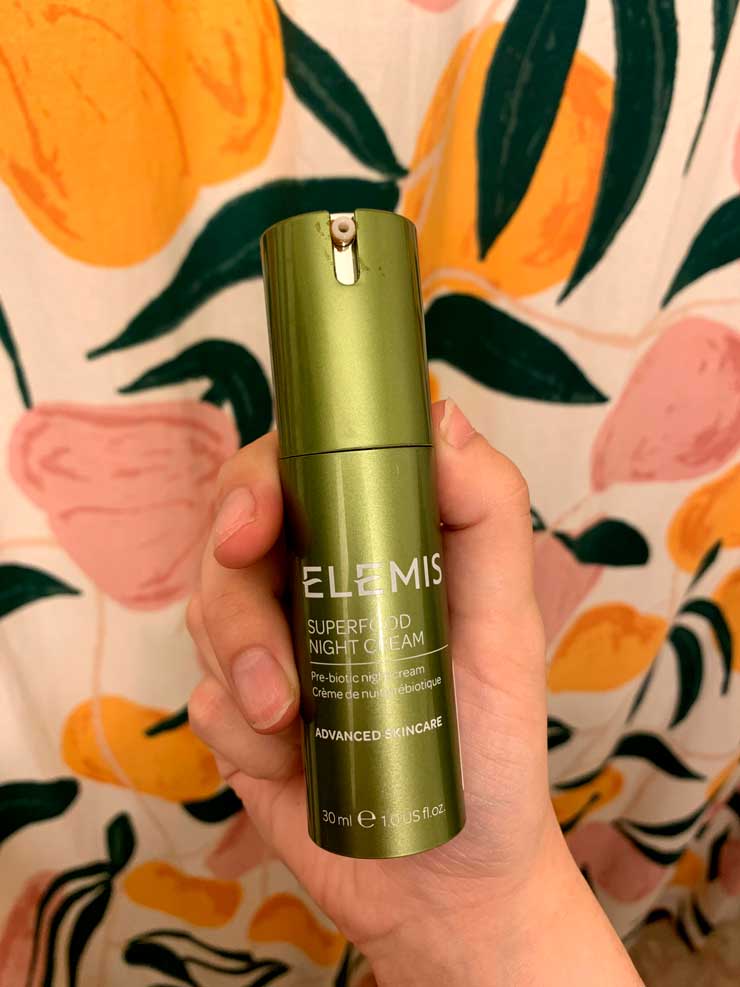 Glamglow Superserum ($65)
This serum is great to use if you want to achieve smooth and radiant skin. It has a blend of six acids that work in all levels of your skin to exfoliate and improve your overall skin tone and texture. After I began using this product, I noticed that it also began to help with my breakouts. It is a very purifying product, but it makes your skin skill feel hydrated instead of dry. I try to use this serum at least once per day to help with the appearance of my skin.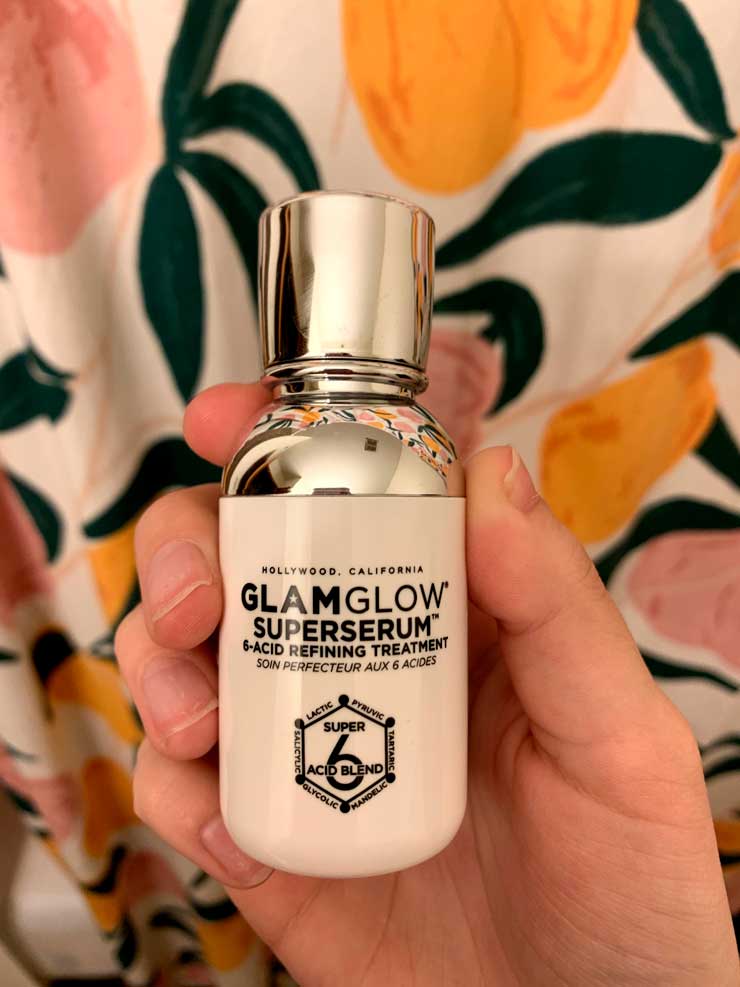 KOPARI Cleansing Oil ($32)
The Kopari Cleansing Oil is the first thing I use at night when I start my skincare routine. The coconut oil base helps dissolve dirt and makeup while not drying out my skin. I have combination type skin, so I try to stay away from oil-based cleansers, but this one is perfect. It doesn't feel heavy on my skin or leave any type of residue.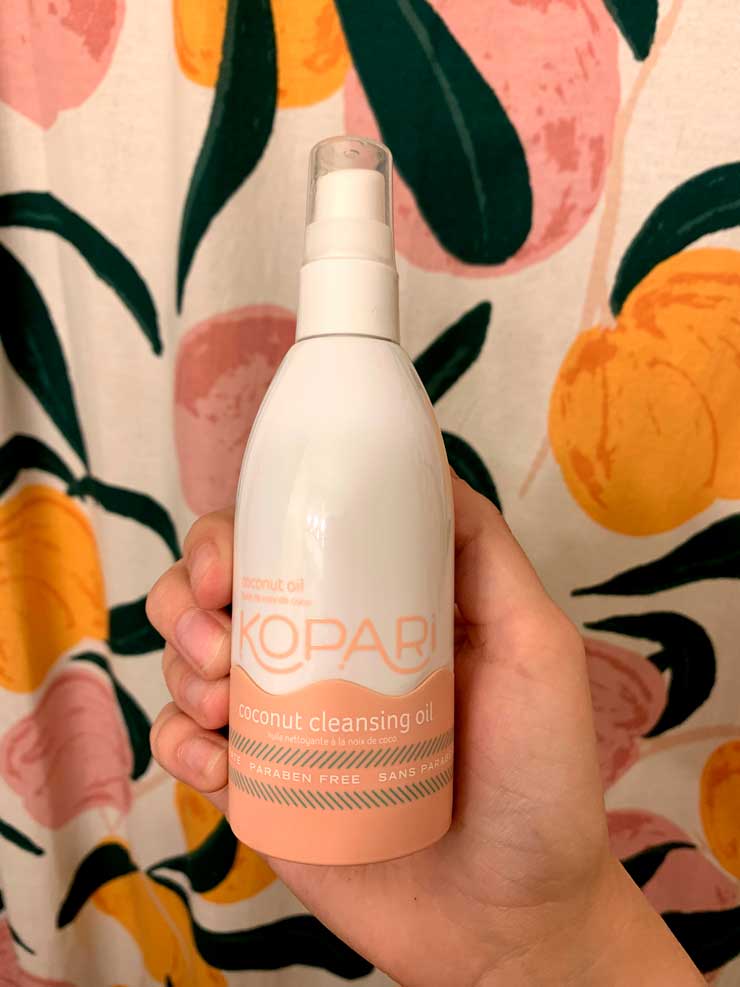 SATURDAY SKIN Rub-A-Dub Refining Peel Gel ($28)
I use this product as my weekly exfoliator and after just a couple of weeks I could tell my skin looked brighter and more even. This peel gel is full of papaya and pineapple which both help with impurities. I noticed a reduction in the fine lines around my eyes and forehead after using this product too. The blue beads inside are gentle on your skin but also help smooth the skin.
CAUDALIE Grape Water ($18)
This Caudalie Grape Water is great to use throughout the day, especially during hot days in the spring and summer. It is made from organic grape water like many of their products. The misting spray helps moisturize and soothe skin. I like to use it before my moisturizer in the morning for an extra layer of hydration, then I throw it in my bag to use throughout the day. One tip I learned is to store it in the fridge for a refreshing mist in the summer. It's also less expensive than the other products in this list, which is always a plus!
Glamglow Gentlebubble ($28)
I use Gentlebubble as my daily cleanser. It is very effective against everyday impurities as well as makeup if I wear any. It bubbles up as you lather it onto your face, and these bubbles help dissolve anything on your skin. There are oat amino acids that help moisturize the skin as the bubbles cleanse. This cleanser pairs nicely with the Glamglow Superserum that I mentioned above.
FARMACY Clean Bee Ultra Gentle Facial Cleanser ($28)
This cleanser is great for anyone with sensitive skin. It's gentle enough to be used everyday too. It removes oil, dirt and makeup very well while hydrating your skin with honey. When I was having a lot of breakouts this cleanser was gentle on my skin but also deeply cleaned it. I used it in the morning and night to make sure my skin was staying extremely hydrated.
WANDER BEAUTY Lift Off Purifying and Brightening Peel Off Mask ($34)
This peel off mask has a beautiful pearl color that is packed with antioxidants to help purify and brighten your skin. It has many natural ingredients such as acai, blueberry, lychee, green tea extracts and more that help brighten up your skin. After using this mask, I noticed that my pores were clear and looked smaller in size. My skin was very clear and smooth but also hydrated. I use this mask once per week, especially in my T-zone area where my breakouts tend to happen.
SKIN & CO Truffle Therapy Whipped Cleansing Cream ($35)
This Skin & Co plant-based cleanser is very gentle and helps rehydrate dry skin. The anti-inflammatory botanicals help with overall complexion and brightening. It also contains oils and vitamins that help keep the skin nourished and plump. I love using this cleanser in the winter because my skin is sensitive but it still needs a lot of nourishment.
ELEMIS Superfood Vital Veggie Mask ($35)
Like the name suggests, this mask is full of vegetables that help hydrate, brighten and nourish your skin. It contains kale, wheatgrass, avocado, chia seed oil and much more that help give your skin a boost. This mask has been the best overall for my complexion and I will definitely be purchasing another tube again soon before mine runs out. I use it one or two times each week, and the best part is it only takes 10 minutes!
Do you have what it takes to write about beauty?
Apply now and get published on RGNN!