Meet The Telegraph's Junior Journalist Emilie Hill — She Has So Much Fashion Internship Advice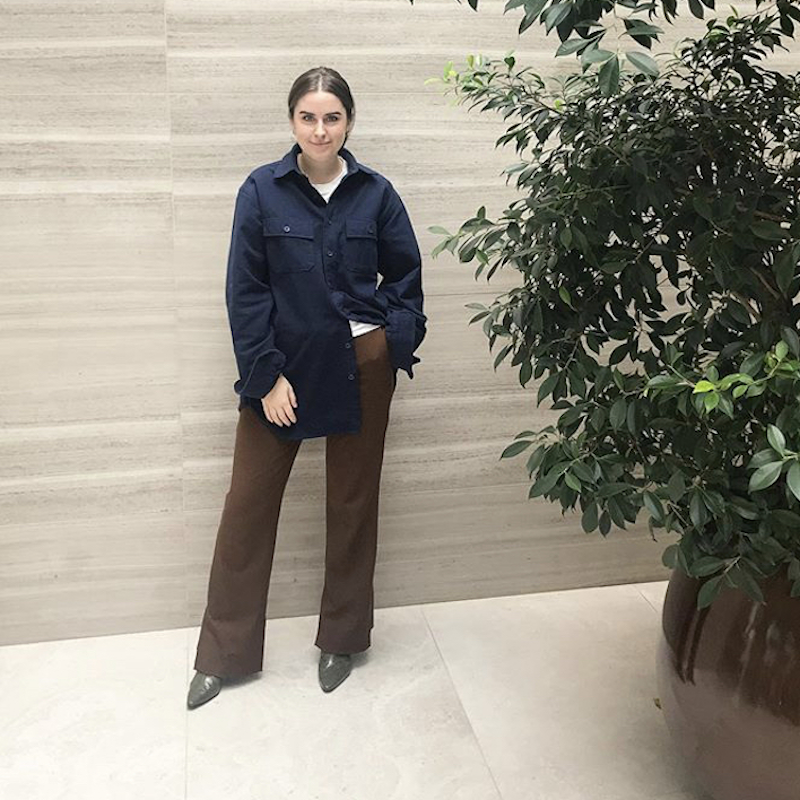 "I like to dress smartly for work." | Emilie Hill
When you take a look at Emilie Hill's LinkedIn profile, you see two things: she graduated with a B.A. in Fashion Journalism from the London College of Fashion just one year ago, and already has SO much experience under her belt. She has interned at numerous fashion publications, including Marie Claire, Instyle, Grazia, ITV, The Sunday Times, The Telegraph and has worked for Wardrobe ICONS and The Independent. She is currently working at The Telegraph as a junior journalist. In an exclusive interview, we went behind the scenes of both the glamorous and not so glamorous aspects of the fashion industry, and how you, too, can learn from Emilie's invaluable advice.
RGNN: You graduated with a B.A. in Fashion Journalism from London College of Fashion, University of the Arts London. What was the highlight of studying fashion journalism?
Emilie Hill: Having studied the typical, traditional subjects during my schooling years, it was so refreshing and fun to study a brand new subject, which combined my two loves, English and fashion, all in one.
I think also studying in London, although it's not necessary to get a foot into the industry, did help me immerse myself in the world of fashion and lifestyle. Be it because I was able to attend fashion events, or meeting PRs representing brands, and of course interning, it's all happening in London, so I feel lucky I had those opportunities alongside studying.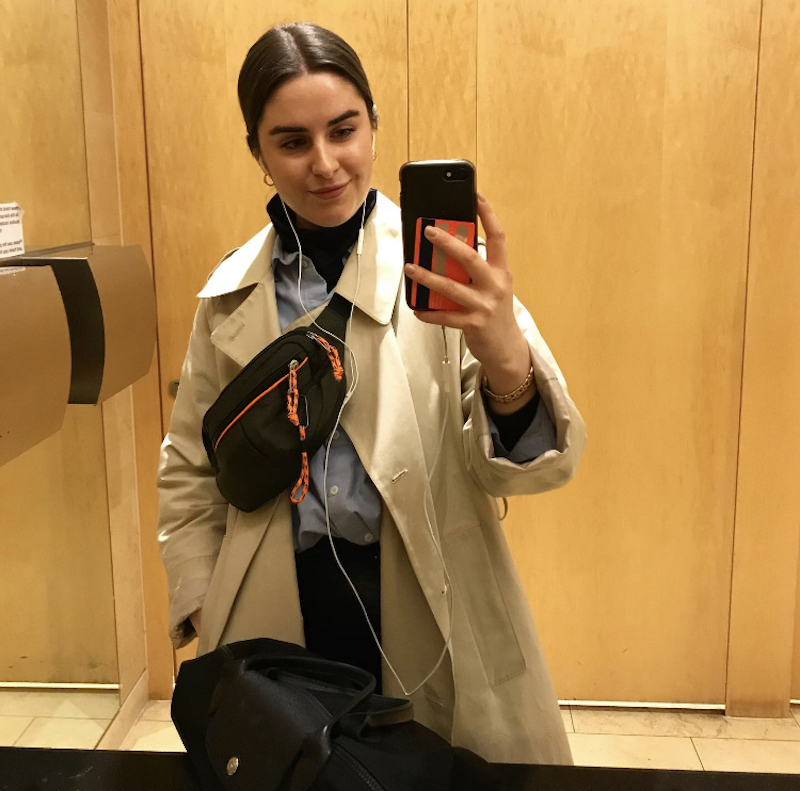 You have interned at numerous fashion publications, including Instyle, Marie Claire, Grazia UK, The Times, and The Telegraph. What were some of the highlights of interning at these media outlets?
EH: No matter how long you study, hands-on experience is ESSENTIAL. It's the only way you actually learn the job and what it involves. Whether that's how a team in publishing works together, how a magazine is actually produced and what a typical day looks like.
I think a definite highlight has been meeting the people I have. During my first few placements, I remember pinching myself that I was meeting and working with the people creating my favorite magazines, which was a dream in itself.
And what were some of the challenges? The fashion industry is always showcased as being glamorous, but it would be great if you could give us some real talk.
EH: Interning isn't always glamorous, no. Most of the time, there's no pay so working out the practicalities (ie. paying rent) can be difficult.
So I told myself when I started out my degree that I needed to make the most of my circumstances. So I interned. A lot. This can be tiring, and alongside studying it can become overwhelming.
And I have definitely had my fair share of unfair experiences. I remember once how one company stated they would pay expenses, although for me that never happened. I chased and chased and still nothing, even though I was doing the same job as the paid assistant. On another placement, I had nothing to do. I'd ask every day 'how can I help?' but every time I was told 'not to worry.' I'll always remember that experience, as another girl I was interning with there, left after 2 days of the two-week-long placement. But I stuck at it, and was proud that although I didn't necessarily enjoy it, I remained determined. In fact, during that very placement I was given my first ever London Fashion Week tickets, so remember, get through the hard times as you never know what can happen!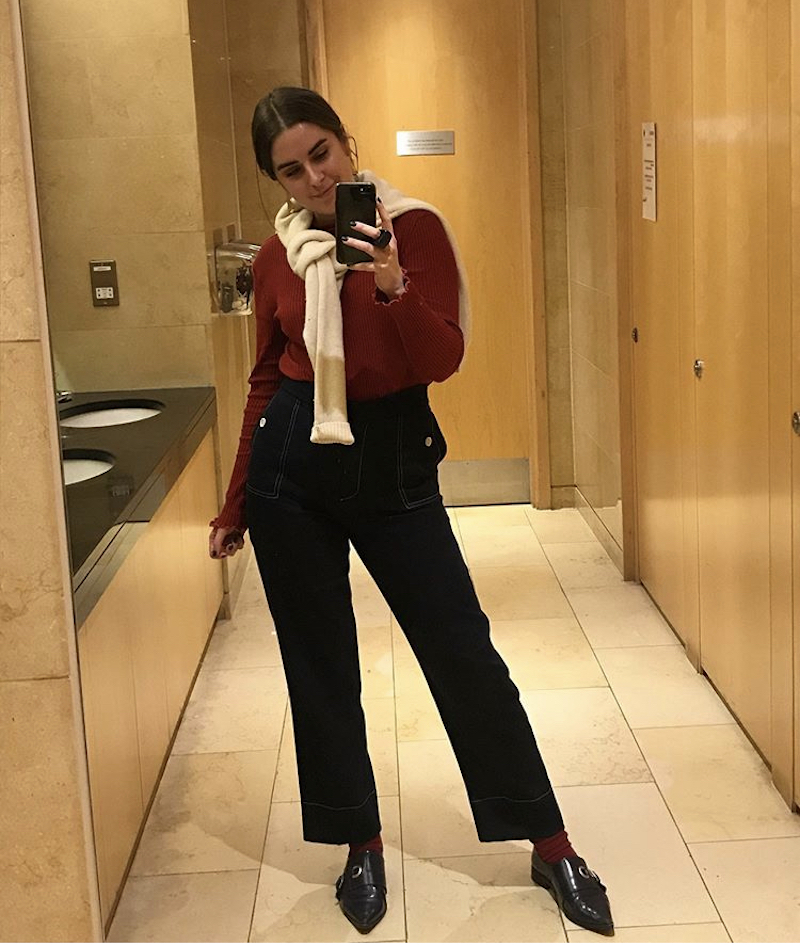 How did you get your current job at The Telegraph? What exactly does it involve?
EH: During my degree, I interned at The Telegraph a couple of times and was kindly asked to return as a freelance writer in the summer of my graduation (2019). As the months went by, before I knew it, Christmas had arrived and a couple of editors put me forward for a job opening they had, working for The Telegraph's Stella and Telegraph Magazine as a junior journalist, and I am so happy they did. I absolutely love it.
It involves supporting the team, whether that's researching for an upcoming interview with a celebrity we have, choosing products for the pages, and I am also responsible for the publication's (Stella) social media – a lot to fit in one day! I also speak to PRs on a daily basis, finding out what's new, what's going on in the industry to come up with some content ideas for the magazines – it's fast-paced, but oh so fun. The team definitely makes it a great place to work and I'm not just saying that.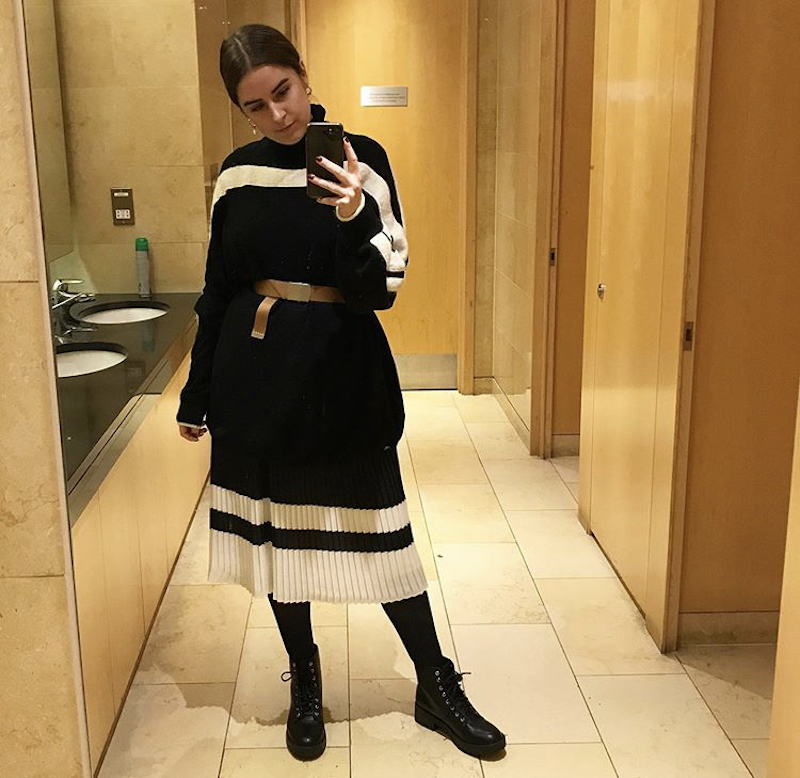 What advice do you have for future fashion industry interns?
EH: Sounds cheesy, but be kind. Yes, I know, some days are not fun and tiring, but having a positive and cheerful attitude gets noticed. The industry is so small, smaller than you think and word spreads like wildfire. If you're consistently moody or ungrateful, chances are your supervisors won't recommend you to their other friends in the industry, let alone ask you to come back.
I could say so much more, but I would also say meet and stay in touch with as many people in the industry as you can. If you're interning and meet other interns whilst on placement, stay in touch with them. You never know where they will go next and you may even end up working together at a company soon enough. Stay in touch with your supervisors, let them know what you are up to because if there are any job openings, you're already on their radar and they are likely to let you know about them. Contacts are crucial.
I have recently started a weekly newsletter, @that.intern, offering advice to all interns working in the fashion industry. I know when I started out I had no one to ask questions to or to learn from, so feel free to get in touch and sign up for a helping hand. It covers anything from how to tackle a phone interview to what do on your last day of a placement.
Last but not least, how would you describe your personal style in three words? What is your go-to outfit for a day at work at The Telegraph?
EH: Smart, modern and comfortable. I like to dress smartly for work. No ripped jeans, not too much skin showing and definitely no high heels. Luckily, the dress code at work isn't too strict but I always think you never know who you may meet that day, so looking smart and polished, but comfortable of course, is key.
I'll always remember someone telling me 'dress for the job you want' – so to me that means dressing respectfully and not boring! I love a colorful blazer, with a pair of slim-cut trousers and white trainers or for a more dressed up day, a leather skirt with a white shirt tucked in.
Ultimately you want to be remembered for the good job you do, but having a great sense of style doesn't hurt!
Connect with Emilie on her personal Instagram, @that.intern, and LinkedIn.