Tips for Organizing Your Makeup and Skincare Collection

Tips for Organizing Your Makeup and Skincare Collection | Courtney Stapleton
If you're a big fan of makeup or skincare, then you've probably faced the dilemma of not being able to find that one product in your collection that would perfect your look or target a specific skincare goal. Although having all these products can be fun, spending most of your time searching for things isn't ideal. Here are some of my tips and tricks on how to organize your makeup or skincare collection, featuring some photos of my own collection!
The first step to having an organized collection is to declutter everything first. It's best to go through each product one by one and check to see if it's expired. Most products have a symbol near the ingredients list, shown below, that indicates how many months a product is good for after it has been opened. Tossing out expired items is not only the safest way to protect your skin, but it also frees up space for more items!

After getting rid of expired items, it might also be helpful to donate or sell items that are unopened that you never plan on using. One quick way to make some money back on your products is by selling them on Poshmark. If you've read my previous articles, you know it's my favourite way to resell everything! If you'd rather just donate the items, ask your friends and family before dropping them off at a donation store.
Once you've taken an inventory of your items, it's helpful to separate your items into different categories.

Courtney Stapleton
I like to keep the products I use every single day separate from those I use for special occasions. There is no right or wrong way to categorize, just pick what works best for you.
When it comes to choosing how to store your makeup or skincare collection, there are so many different options to choose from, including store-bought or DIY options! If you're leaning towards buying things at the store, there are many different places to choose from – Target, The Container Store, E.L.F and many more!
Your local dollar store is a great place to start searching for containers you might want to use. If you plan to store your items on a countertop, my best advice is to use stackable storage to take advantage of the vertical space. I like to use drawers on the bottom to store flat things like pallets, then on top I use small dividers for my smaller items. For brushes, I've found that storing them in some sort of cup where they sit upright is best. It keeps the brush heads in their original shape while also making it easy to grab each brush.
If you are going to store your items inside drawers, you'll still want to use separators to keep things organized. If your drawers are deep enough, you may be able to use organizers like I described above, but if not, there are simple, flatter trays that keep things in separate categories.
If you are using in-drawer organizers, make sure to measure the drawer before buying anything so you get the correct size! There are a lot of different materials that organizers are made from, and I've tried a lot of different ones over the years. I love acrylic organizers for a couple different reasons. They normally don't get as dirty, and if they do, they are very easy to clean. But the main reason I love acrylic is because you can see all your products which makes finding things a lot easier.
If you want to save some money and go the DIY route instead, there are still plenty of ways to store your makeup or skincare collection!
If you don't have a lot of counter or drawer space, an easy solution is making a magnetic board for your wall. This can be as simple as covering a metal cookie sheet in fabric, then applying magnets to the back of your products so they will stick to the sheet.
You can also use all different types of jars to organize your makeup. Old candle jars from Bath and Body Works are perfect for storing smaller items. You can also repurpose all different sizes of mason jars to fit all different sizes of products.
Check out these videos by YouTuber Brittany Vasseur for more inspiration on how to organize your collection and how to decorate your storage containers!
Having an organized collection helps make space for new items and helps reduce the stress of searching through lots of products each day. If you try out any of these tips, make sure to tag RGNN in your photos so we can see how you organize your collections!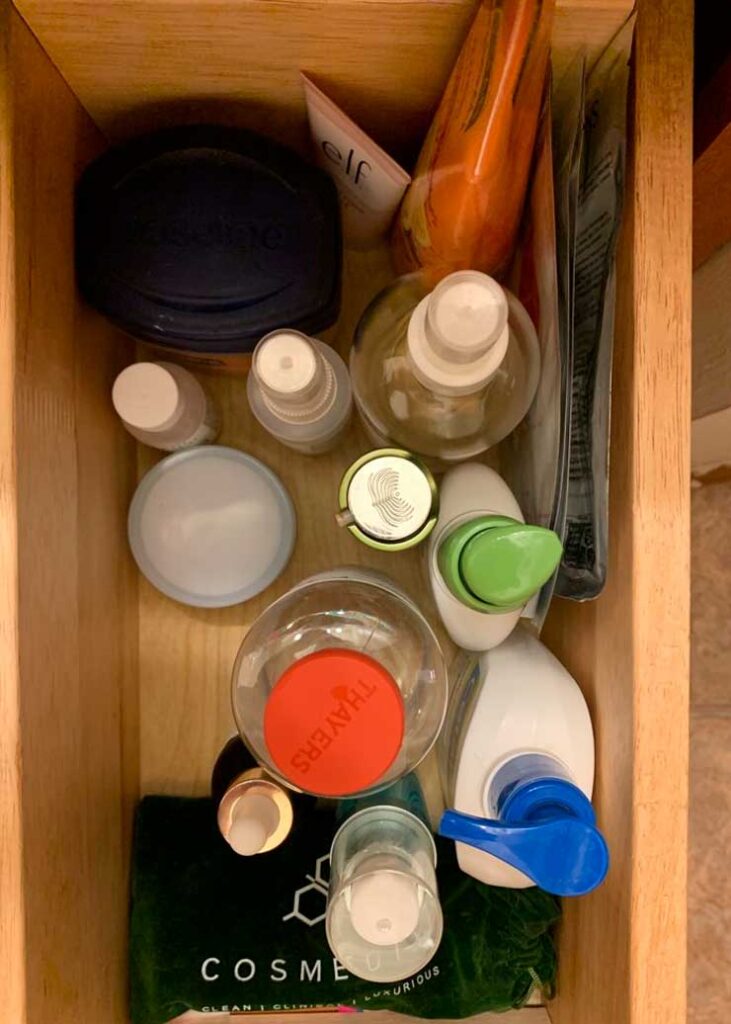 I keep my skincare collection small and only use products that I feel are absolutely necessary for my skin so I keep those items in a separate drawer.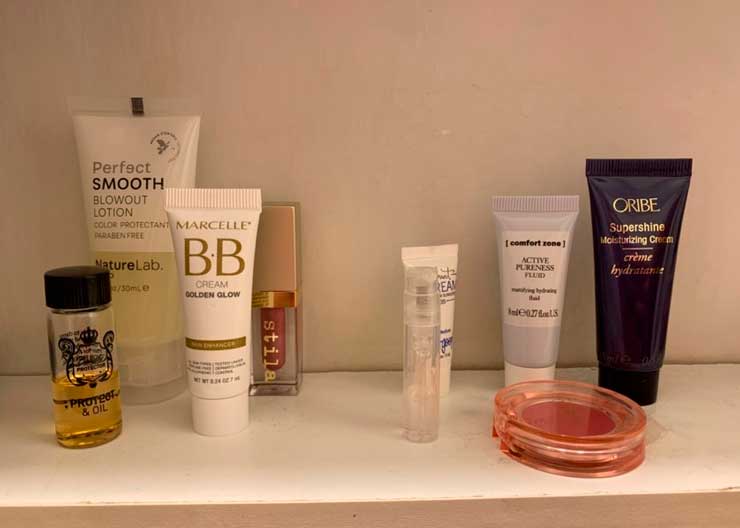 I keep sample products that I have received on a separate shelf so I can use those up first.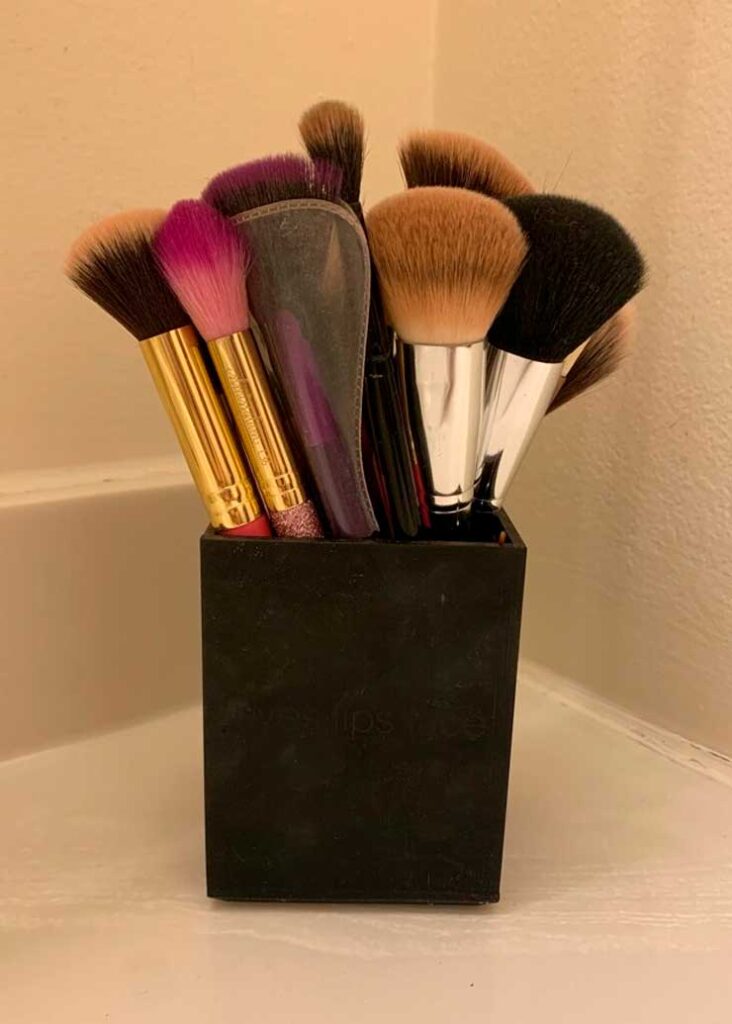 I store my makeup brushes in this container from E.L.F. A similar one by E.L.F. can be found here
I store all my makeup in this acrylic organizer from Target – It can be found here.
Do you have what it takes to write about beauty?
Apply now and get published on RGNN!