Spicing Up the Holiday Season With Statement Sweaters: Here Are My Top Picks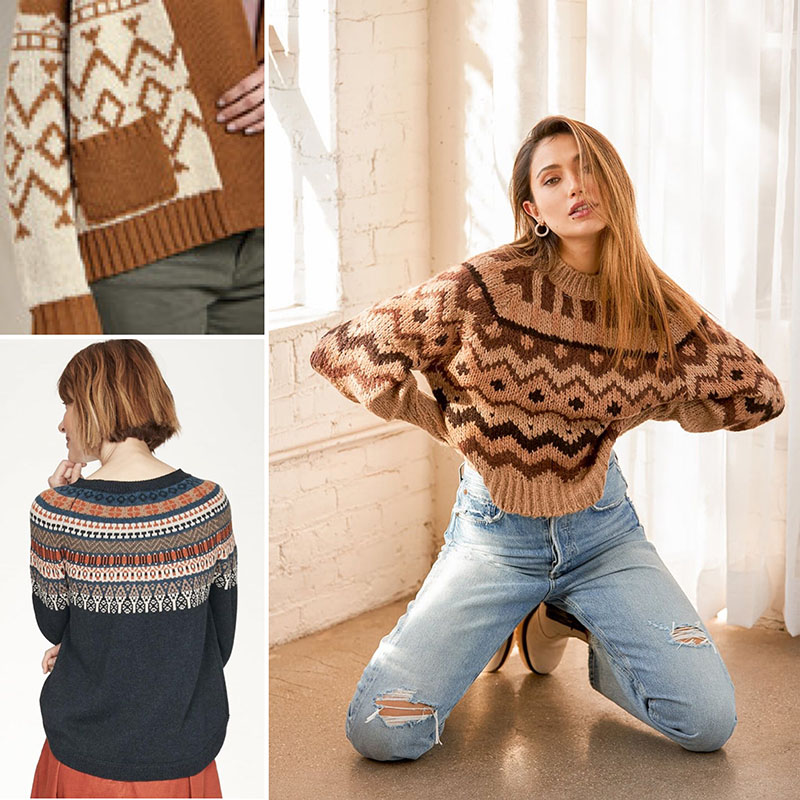 Warm and Toasty Brown Multi Knit Sweater; Blair Fair Ilse Yoke Organic Cotton & Wool Blend Sweater; Nitsa Shawl Cardi | Lulus.com; Wearethought.com; Toadandco.com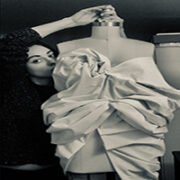 Megan Taylor
Parsons the New School for Design | USA
Megan Taylor is a student in her third year at…
Lately there has been talk of frosty weather, alongside pending rumors about a second wave, and increasing restrictions regarding lockdowns. Why not bring yourself a bit of cheer and exuberance amid these bleak times with a little pop of light and color?
After taking up an interest in reading about the life of Princess Diana of Wales, I came across an adorable black sheep crew-neck graphic sweater designed by Joanna Osborne and Sally Muir in 1979 worn by Princess Diana at a polo match for Prince Charles in 1980, and was…enamored. Whilst this trend was just beginning to circulate into the mainstream, it wasn't until shows like National Lampoon's Christmas Vacation (with Chevy Chase as Clark Griswold), came into fruition that the idea of those ugly, itchy, obnoxious, patterned holiday sweaters became a staple. They've had a resurgence in the 2000s via "Ugly Christmas Sweater Parties" in Canada, and shows like Bridget Jones's Diary in 2001 in which the character Mark Darcy (played by Colin Firth) donned a black knit jumper with a red-nose reindeer print splashed across the bottom front.
Beyond the 2000s, the trend has made small appearances here and there, but rarely moves beyond intimate gatherings with family ties at home from one's aunts, grandmothers, or great uncles to an unfortunate dismay. However, with this article, that is all about to change! This endearing trend is in need of a spotlight once again, and to make it relevant, I would like to share an ethical and sustainable approach to bring it back FULL CIRCLE! Keeping with a CIRCULAR-FASHION set-up, these sweaters meet the criteria of being: organic, fair-trade, non-mulesed wool, vegan, locally made, recycled, secondhand, or all of the above! Take a look at my suggestions and snazz up the upcoming winter blues with these cozy (and cruelty-free) picks!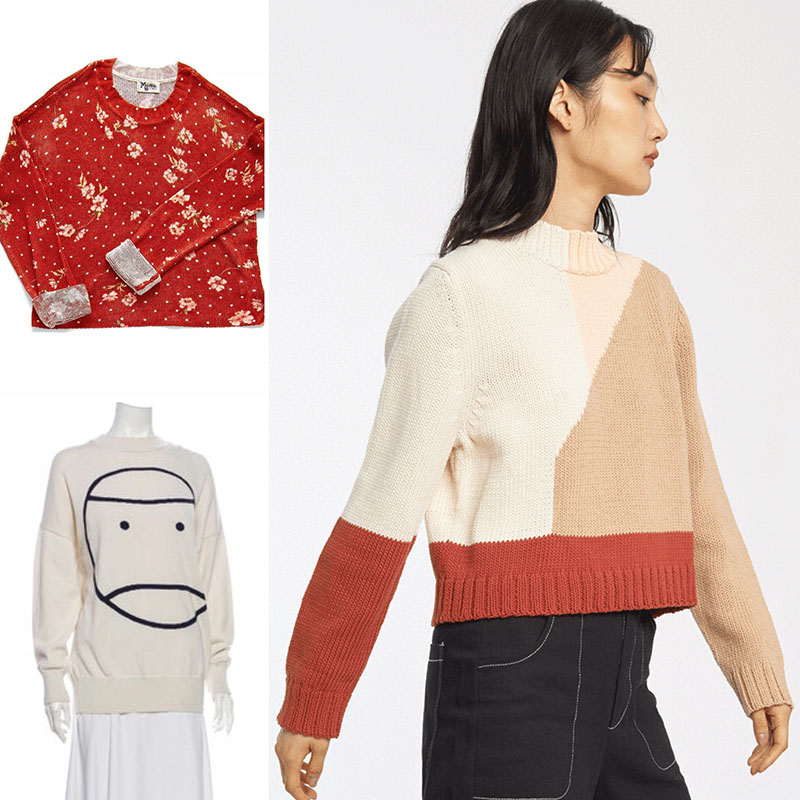 (Clockwise from Right to Top Left): "Kordal Vivienne Sweater" from Nois, $174 USD; "Tory Sport Merino Wool Graphic Sweater" from TheRealReal, $80 USD; "Show Me Your MuMu Cropped Varsity Sweater" from Petit Vour, $55 USD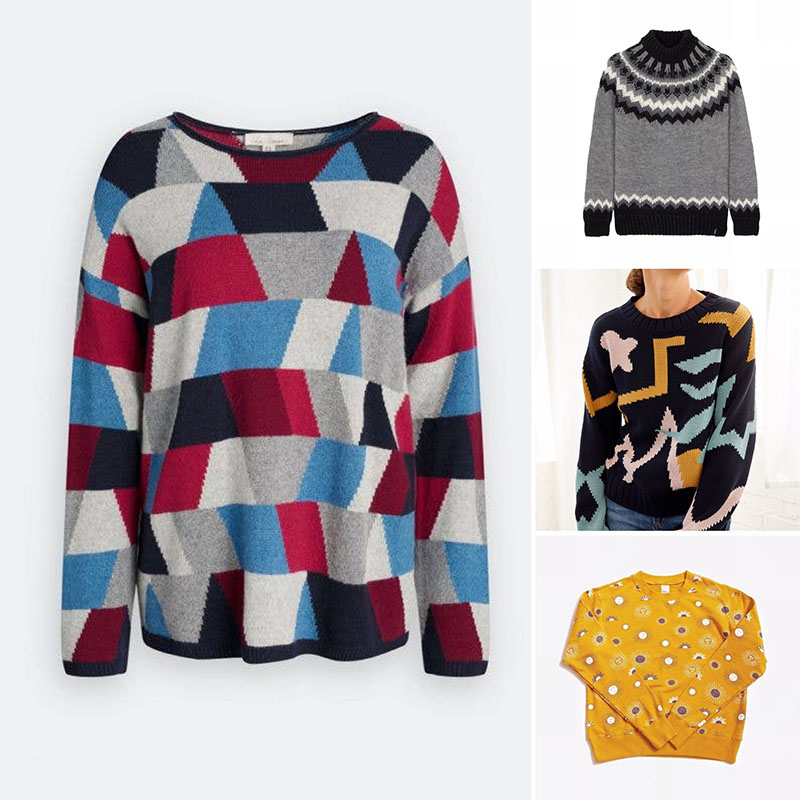 (Clockwise from Top Right to Far Left): "Crozier Funnel Neck Jumper" by Finisterre, $169 USD; "Roslyn Sweater in Abstract Multi" by Amour Vert, $100 USD; "Max Sweatshirt in Golden Suns" by North of West, $38 USD; "Great Feast Jumper" by Seasalt Cornwall, $86.07 USD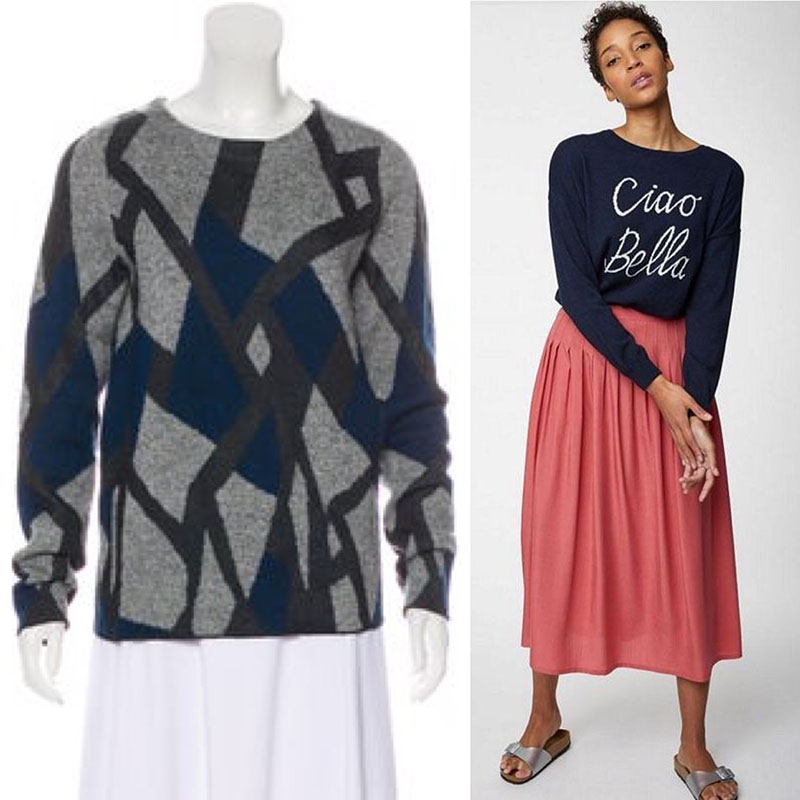 (Left to Right): "Sandro Merino Wool Bateau Neckline Sweater" from TheRealReal, $24 USD; "Ciao Bella Wool Jumper in Dark Navy" by Thought, $85.02 USD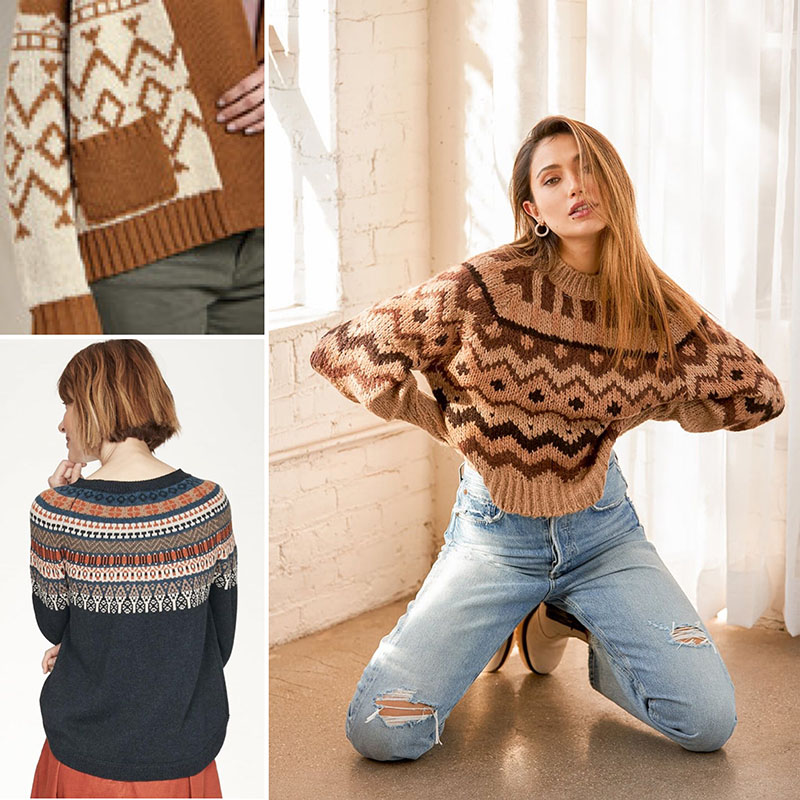 (Clockwise from Right to Top Left): "Warm and Toasty Brown Multi-Knit Sweater" by Lulus, $77 USD; "Blair Fair Ilse Yoke Organic Cotton & Wool Blend Sweater" by Thought, $120.89 USD; "Nitsa Shawl Cardi" by Toad & Co, $170 USD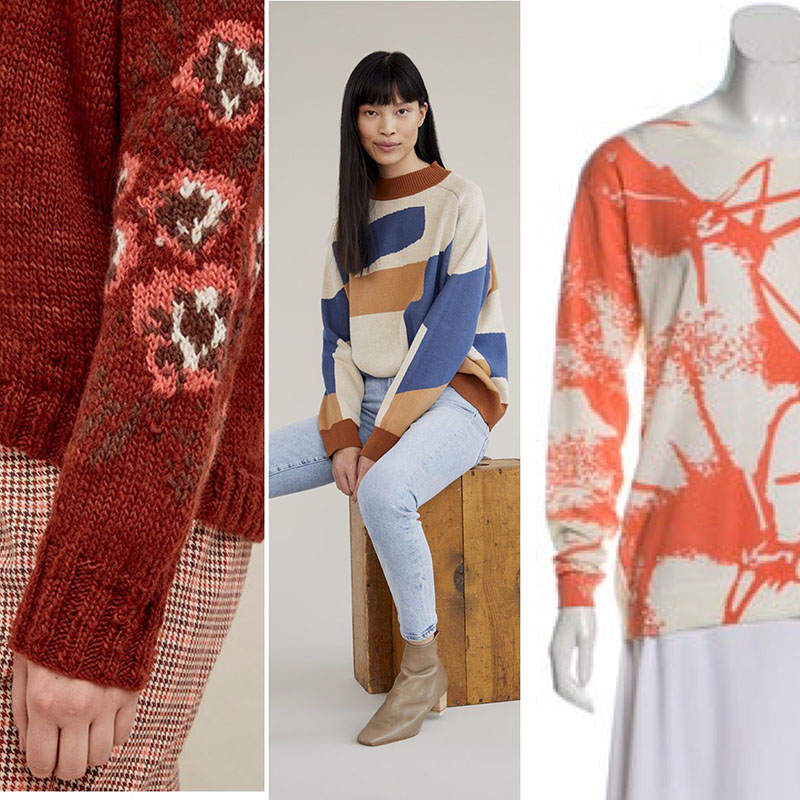 (Right to Left): "Flower Jacquard Jumper" by People Tree, $280 USD; "Gemma Sweater in Abstract Multi" by Amour Vert, $100 USD; "Tibi Printed Crew Neck Sweater" from TheRealReal, $24 USD
Do you have what it takes to write about fashion?
Apply now and get published on RGNN!