The Hits of Giorgio Armani's Menswear Runway Fall 2020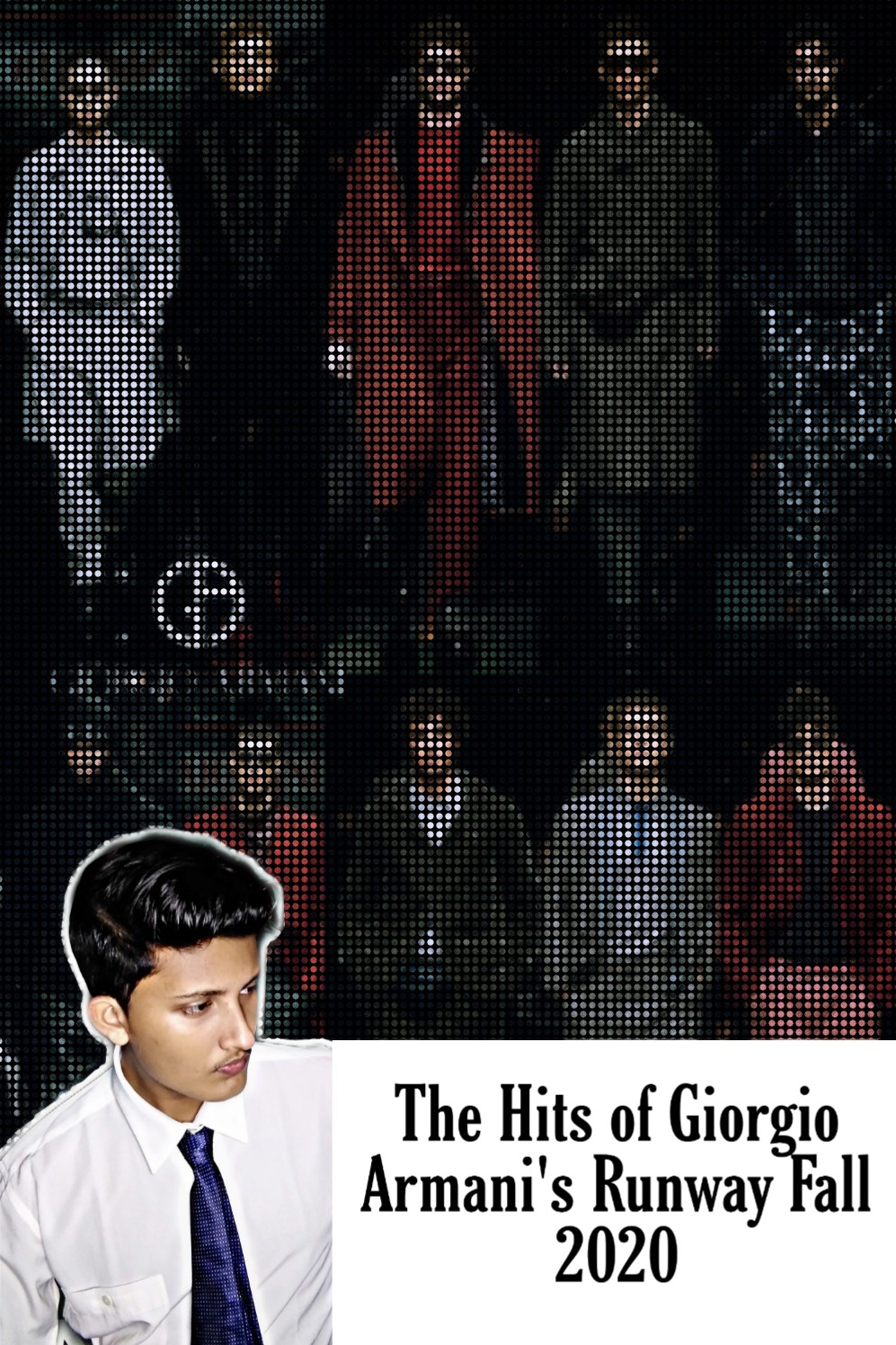 The hits of Giorgio Armani's runway Fall 2020 | Prithhy Zit
Prithhy Zit
Jamalpur Zilla School (JZS) | Bangladesh
Prithhy Zit is a teen fashion enthusiast from Bangladesh. He…
Giorgio Armani is a name that has been regarded as a symbol of glamorous fashion, famed for unbelievable designs, for over 40 years. Giorgio Armani said goodbye to street style and presented an outstanding collection, multiplied with comfort and enchanting flare in Fall 2020. Velvet clothing with woolen shawl lapels, long coats, turtleneck sweaters, jackets with tiny or differently designed collars bring the spirit of gentleness into the modern day. He melodiously played with an idea of urban sophistication.
So let's take a look at the mostly highlighted outfits of Giorgio Armani's Fall 2020 runway.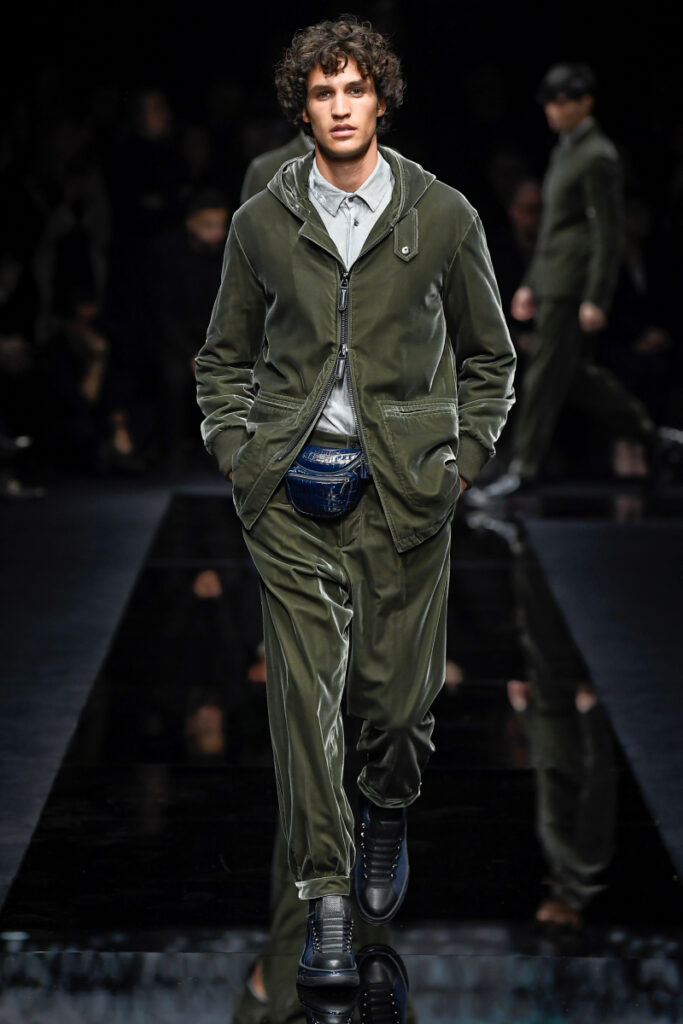 Firstly, I prefer this olive green hooded suit with this exact coloured trouser. He is wearing a gray collared shirt underneath and a navy blue waist bag which has taken this outfit to a different level.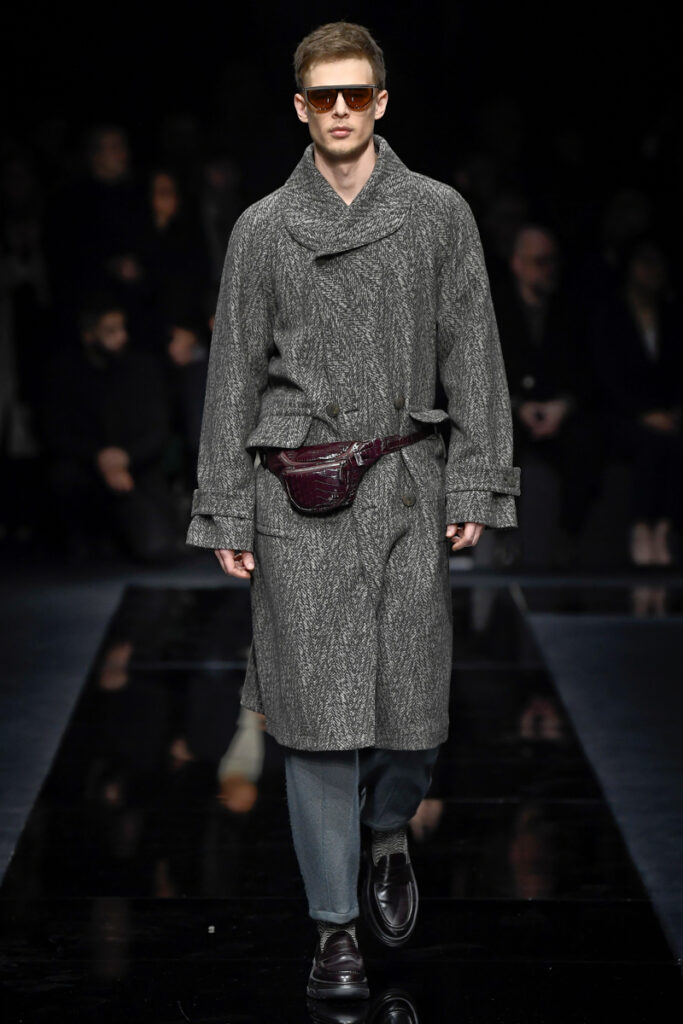 Here we see the model is wearing a dark gray, long jacket and 2 large pockets have been added to the upper part of his waist. This is simply a massive combination!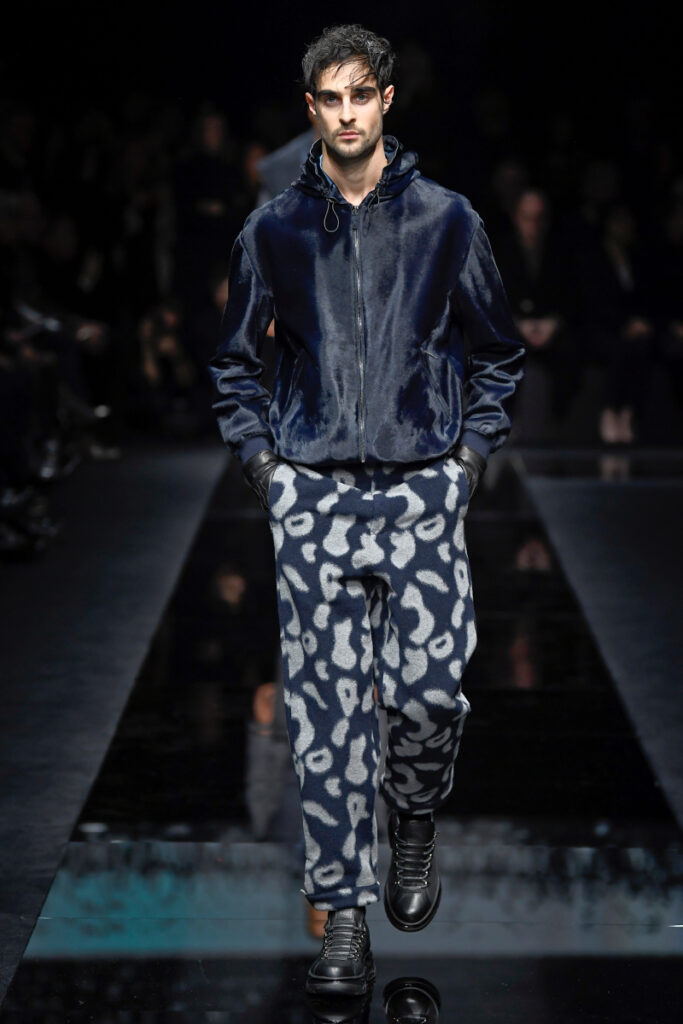 This combination made me laugh a bit at first. Can it be worn by a gentleman? However, this isn't bad at all. He is wearing a deep blue coloured velvet hoodie and an abstractly printed trouser.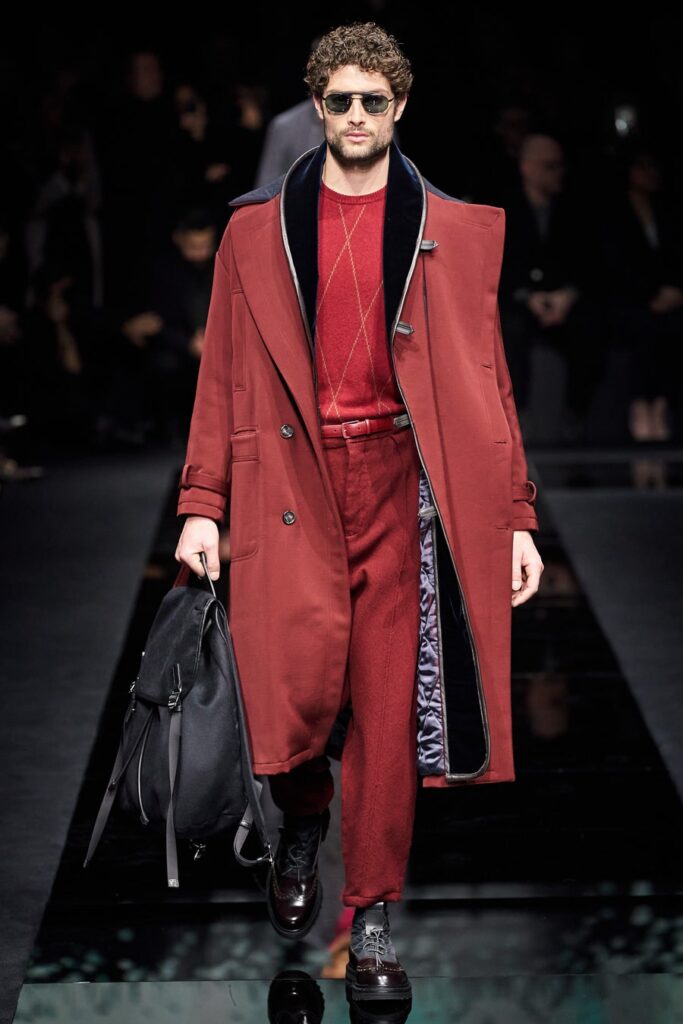 Could you imagine The Godfather dressed up in a red colour rather than black? This model is wearing a red overcoat and a bright red sweater underneath. It is also very important to wear the right sized pants.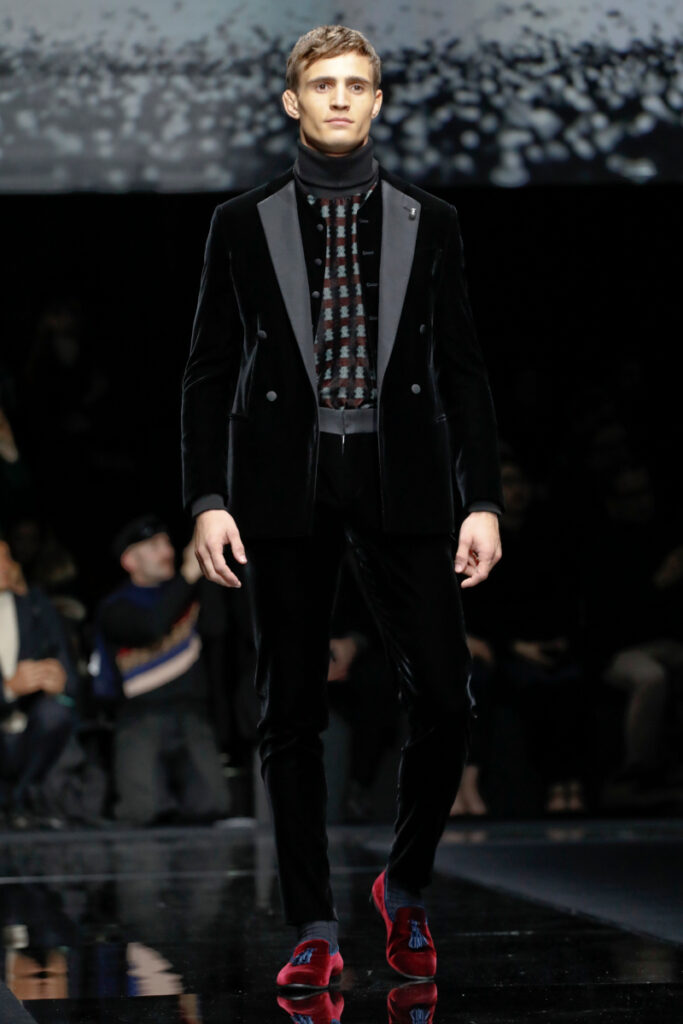 Finally, keep your eye on this royal attire. The model completely covered in black velvet fabrics. A royal black suit, knitted turtleneck sweater, a checkered muffler, and a pair of maroon velvet loafers – this look reaches another level of aristocracy.
Giorgio Armani demonstrates a certain masculinity that is reflected in his designed couture, and gloriously expresses the brand's signature.
Do you have what it takes to write about fashion?
Apply now and get published on RGNN!