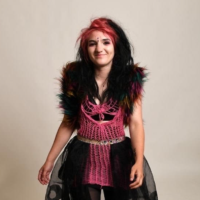 Holly Evanson | A Gothic Touch
Wanna know what college students are wearing all around the world? If you have an #OOTD to share, apply now and get published on RGNN.org!
Everyone style is very different. Some people are preppy, others like very comfy clothes. Everyone is comfortable with what they like and when you like something it is best to wear what you like with confidence.
We start off with a rainbow fur jacket continuing with a pink crocheted dress made by Holly herself. To add a Gothic touch she also made a black skirt accessory to contrast the hot pink of the dress and finished off this look with her bejewelled ankle boots.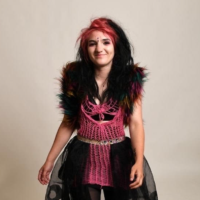 Get Holly Look !!
Jacket| Similar syle Esty $24.00 USD
Dress | Similar style Misguided $22.00 USD
Skirt| Similar style found on Amazon $24.00 USD
Have amazing style? Wanna share your #OOTD? Apply now and get published on RGNN.org!