I Read Meghan Markle's Former Blog – and These Are My Fav Posts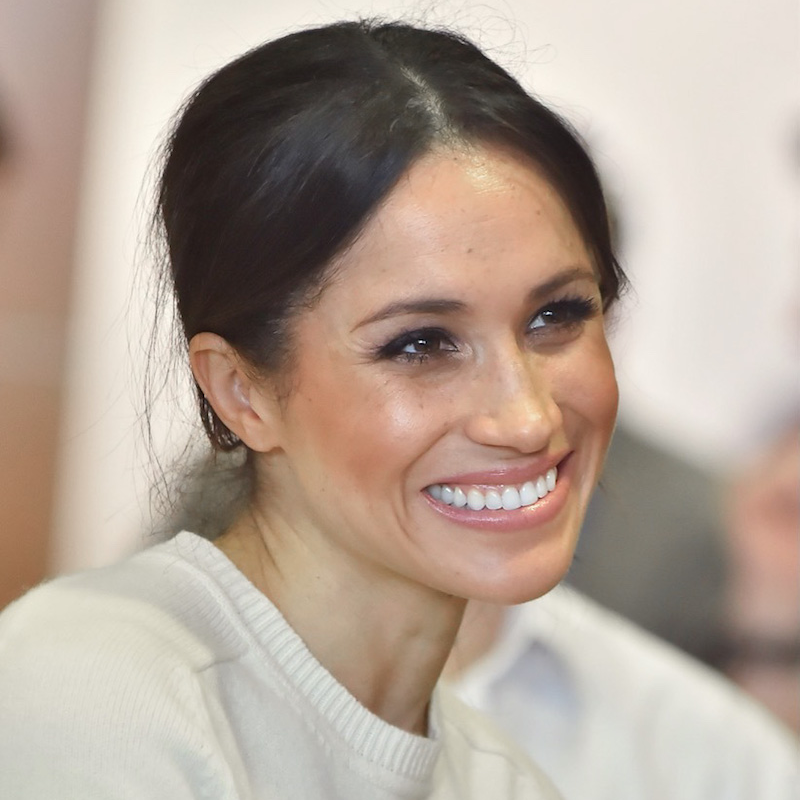 Meghan Markle | Northern Ireland Office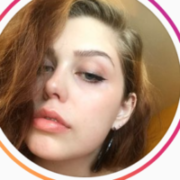 Raina von Zerneck
SUNY at Albany | USA
Raina is a 4th year undergraduate student studying Psych and…
Meghan Markle, Duchess of Sussex, holds an impressive resume. Aside from becoming part of British Royalty in 2018, she acted in various TV roles starting with her first role in 2002. Most notably, Meghan Markle played Rachel Zane in the USA Network series Suits. I had previously only known her for said reasons, however when I was directed to her, now archived, blog The Tig, I was pleasantly surprised by what I learned about her.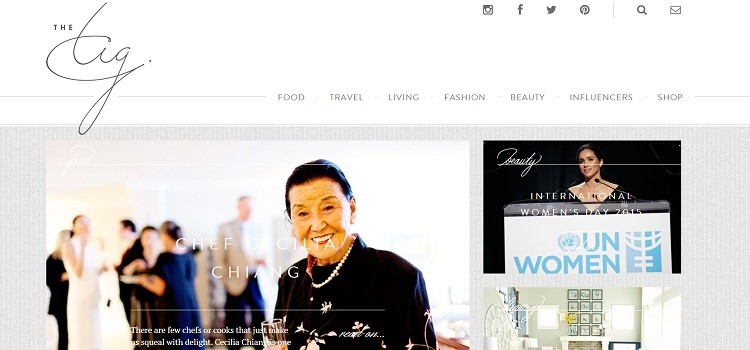 The Tig has a feminine, minimalistic theme with a monochromatic color scheme. Meghan divided her articles into five categories, seemingly to capture her interests in one place, ranging from cozy recipes to interviews with various influencers. What initially caught my eye was a grouping of featured articles on the home page under a section titled "New York State of Mind".
As a NYC native, it always interests me to learn how non-natives view the city when they visit or move here. I like comparing their experiences with my own to see just how differently two people can live while existing in the same space. Which is why I started with the article, "Insider's Guide to the Lower East Side". I come from Queens, which is not commonly frequented by tourists, but much of my teenage years were spent in Manhattan.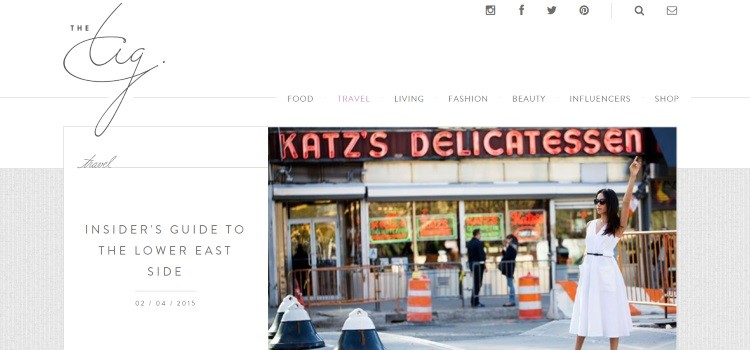 After reading about Meghan's favorite places in the Lower East Side, I decided that though her status allowed her to access some places that many New Yorkers do not see on a regular basis, she has a large appreciation for the history and culture of the neighborhood. One can see this especially in her "SHOP" section where she quickly learned about my city's love of thrifting.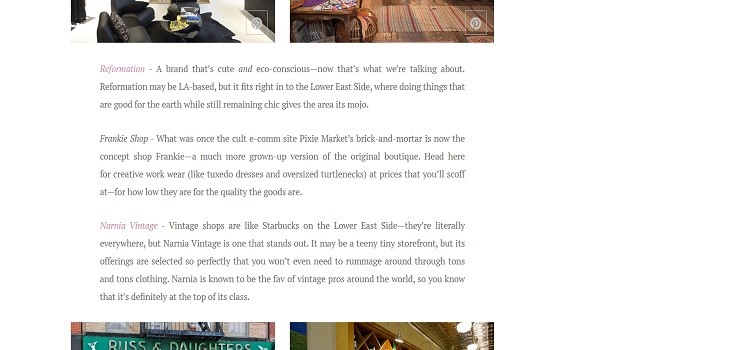 Thrifting and vintage shopping have been a popular trend for as long as I can remember and clearly Meghan realized such from seeing just how many vintage shops are scattered around one neighborhood.
Many people have no choice but to thrift at centers like Goodwill and The Salvation Army out of necessity rather than fashion – and it's unfair that many of these places have been polluted with unknowing teens looking to re-create the popular trend of thrifted streetwear.
But many consignment chains have opened in NYC that cater towards current fashion trends rather than accepting donations for the sole purpose of providing a cheaper solution to buying decent quality clothes. There are some vintage stores that strictly sell secondhand designer items, which defeats the frugal aspect of thrifting but encourages the use of secondhand items (eco-friendly) and are not as expensive as retail designer prices.
Meghan's love for NYC fashion seamlessly translated into the next article I read, "NYFW Styling Tips". She attended NYFW in 2015 and it may seem that four-year-old fashion trends would have no relevance today, but NYC is timeless and so is its fashion!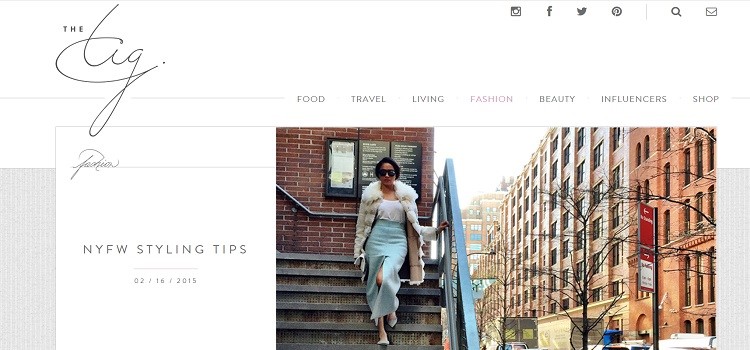 My favorite trends she mentioned were 70's inspired fur-lined coats, bulky knitted sweaters, dark colors, and high-slit skirts. They just scream NYC fall fashion and you can find countless New Yorkers wearing these trends to this day, including myself. By walking down the city streets, one can see how the trends of fur-lined coats and bulky sweaters evolved into full faux-fur coats and oversized sweaters of all kinds. I would go as far as to say that a good fur coat and a comfy oversized sweater are (or should be) a staple in every city kid's fall/winter collection. Even Meghan's featured outfit for NYFW incorporates a beautiful white coat and an outfit perfect for a lovely evening in the city.
The final article I perused was "Afternoon Tea", which I found quite coincidental considering she married into a family whose history places a large importance on the daily decompression of afternoon tea. For the article, Meghan spoke with a Tea Sommelier who put together five simple rules to follow when participating in afternoon tea.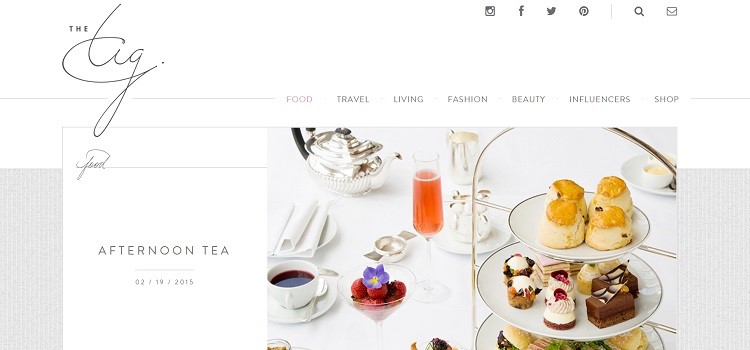 This piece was not as in-depth as the Insider Guides; however, I appreciated the simplicity of it. As an American, when I hear "afternoon tea" I think of grandiosity and royal people in royal clothing gathered in a large salon sipping tea in silence. Meghan dispelled that thought for me after reading how easy it is to create an afternoon tea experience. According to the Tea Sommelier, all you need is good quality tea leaves, the correct steep time, and well-paired snacks. She made afternoon tea seem almost like a mundane, yet important self-care ritual that is simple enough for most to participate in. Maybe America needs to take a few tips from Britain and learn that a few moments of rest during the afternoon won't kill our productivity and might even enhance our daily routine.
Overall, I very much enjoyed Meghan's blog and her writing style. Her words ooze with her bubbly personality and reading her postings feels as if you're having a conversation with her in person. I'm disappointed that she had to close the blog, but I'm sure if she continued up until today, she would have many stories to tell about her travels and would write them in a way to make her audience feel like they're right there by her side.
How you can read Meghan's former blog, too
If you, too, want to read Meghan Markle's blog, head on over to the web.archive.org and you can still read it here.
Do you have what it takes to write about fashion?
Apply now and get published on RGNN!