5 Tried'n'Tested Makeup Tricks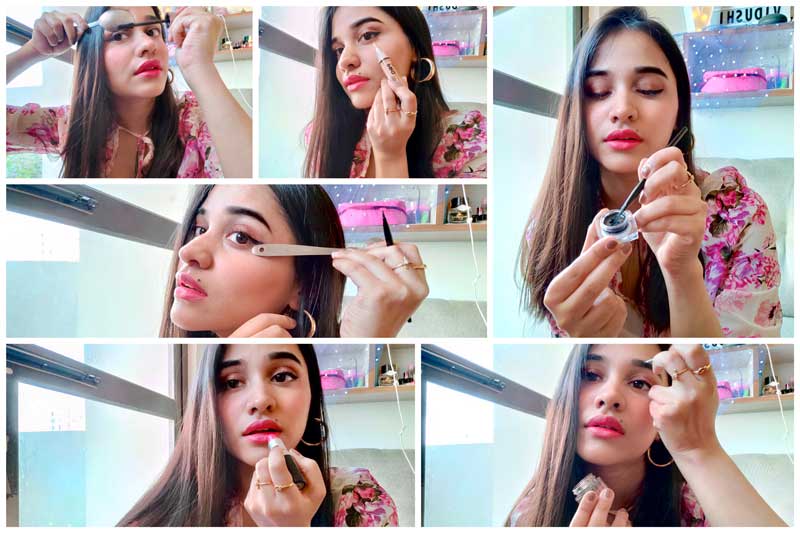 5 Tried'n'Tested Makeup Tricks | Vidushi Aparajita
Are you sick and tired of creating your looks using the same old makeup methods? Or are you looking for simple yet effective ways of creating your most desired looks?
If your answer is a yes for any of these questions then you've landed up at the right place. I will be sharing my top five makeup tricks with you that I have myself tried and trust me they all work!
The Look
I did my makeup using only the tricks mentioned below and this was the final result.
If you too wish to achieve a similar look with minimal effort then continue reading this article and try it out for yourself.
Trick 1: Give definition to your cupid bows with an 'X'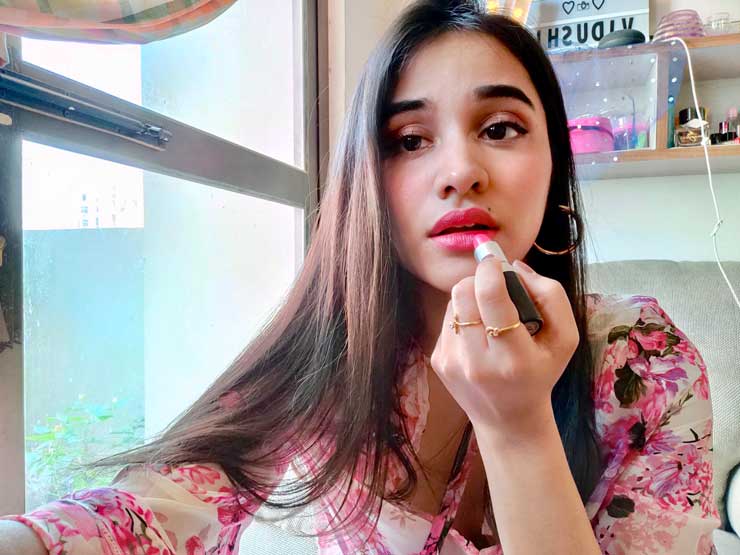 To implement this trick you will need a lip liner of a similar shade to your lipstick. Start by making an 'X' with the lip liner in the middle of the upper part of your lip following your natural lip line.
Now fill in the bottom three sections of the 'X' with your lipstick before moving on to applying it evenly on your lips. The trick helps in enhancing the natural shape of your lips.
MAC | Amplified lipstick (shade – Impassioned)
Trick 2: Create the illusion of tiny hair-like strokes for a natural look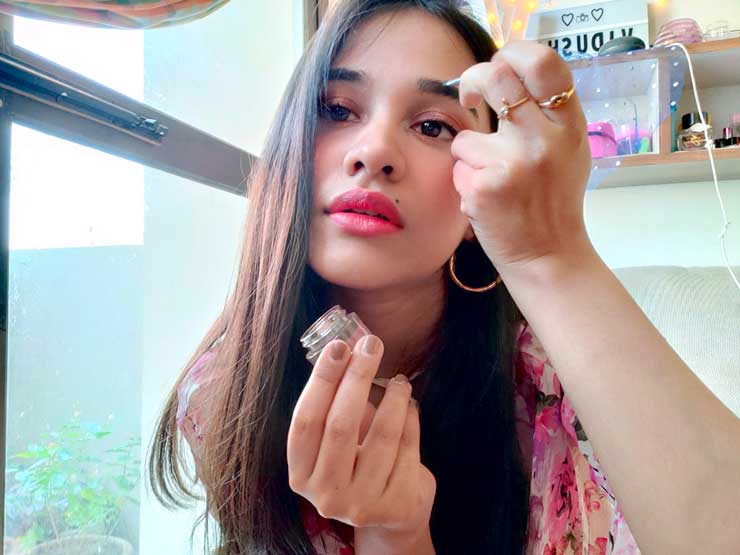 The brows give the overall structure to your face and have the ability to make or break your look. If the overall makeup is flashy it's better to go for a natural eyebrow look and vice versa.
Rather than filling your eyebrows with one coloured eyebrow pencil try creating tiny hair-like strokes in the direction of your hair growth. Start with a light application and build the product as you go. Do not overextend your eyebrows towards the end as it gives a droopy effect.
When you're done, use a concealer which is one shade lighter to your skin tone just below your eyebrow. It gives sharpness to your brows and your overall face.
Lóreal Paris | Brow Pomade (shade – 106 Ebony)
Trick 3: Create your very own DIY eyelash curler
A very easy yet effective trick to curl your long lashes!
It will help in curling your eyelashes faster and keeping them in shape longer. All you need is an eyelash curler and a hairdryer.
Let the hot air from the dryer heat the curler, cool it off slightly and test it on your hand before using it on your lashes.
Be careful not to overheat the curler and DO NOT ever apply it on your lashes before checking its temperature!
Trick 4: Using a spoon to create the perfect cat eye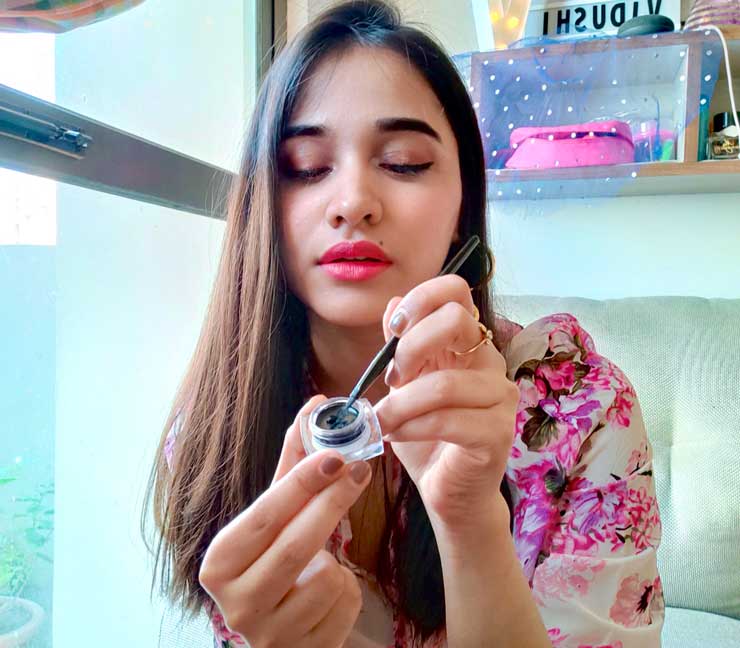 If you're someone who isn't blessed with a steady hand when it comes to drawing cat eyes freehanded, grab a spoon and use it as a stencil to guide you.
I'm sure you must have heard this trick plenty of times but did you ever give it a try?
It isn't as complicated as it looks. This does work and I was shocked by its accuracy.
STEP 1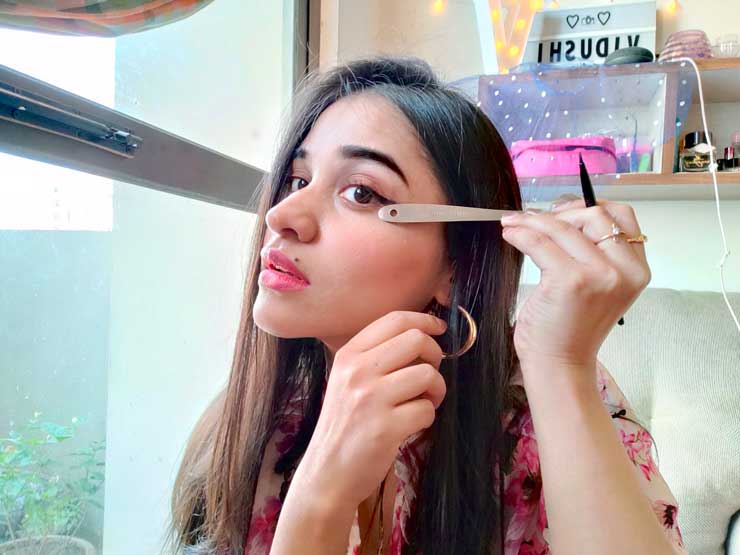 For the first step use a spoon towards the end of the outer corner of your eyes and draw a straight line using an eyeliner (preferably liquid).
I used a gel liner for demonstration because of which I had to reapply it several times before achieving the final look.
STEP 2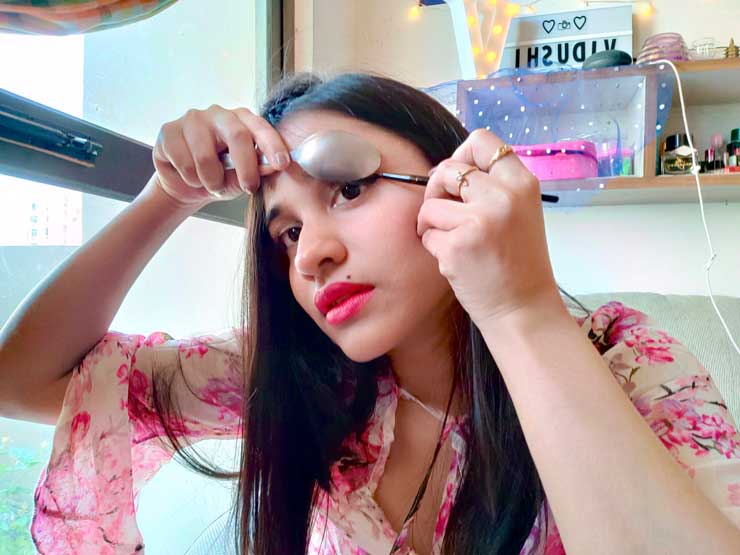 Flip the spoon and place the inner corner of the spoon on the top of your eye creating a moon. Move on to join the two ends and fill it up to get the perfect winged effect.
Additional tip – The spoon can also be used as a mascara shield to avoid smudging on your skin. Hold the spoon closely to your lashes with no skin space in between.
Now glide the mascara on your lashes creating a fan-like structure. You can use the next image for reference.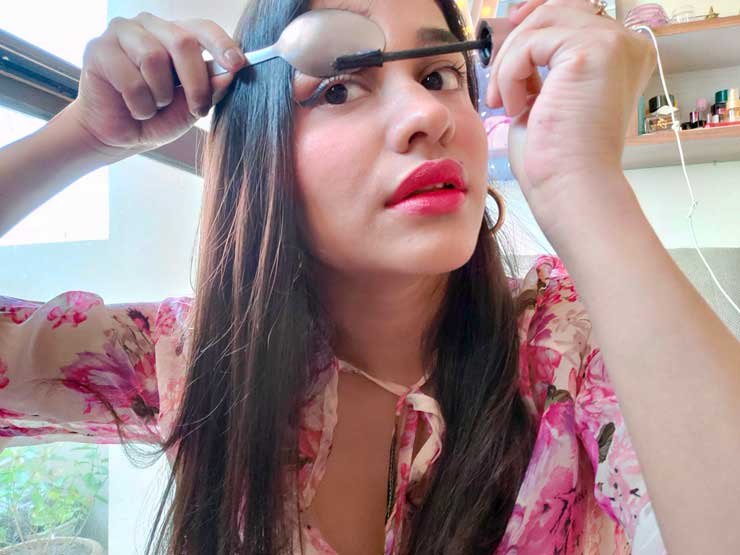 Maybelline | Eyestudio Lasting Drama Gel Eyeliner
Maybelline | Lash Sensational 01 Black
Trick 5: Conceal your dark circles by forming an inverted triangle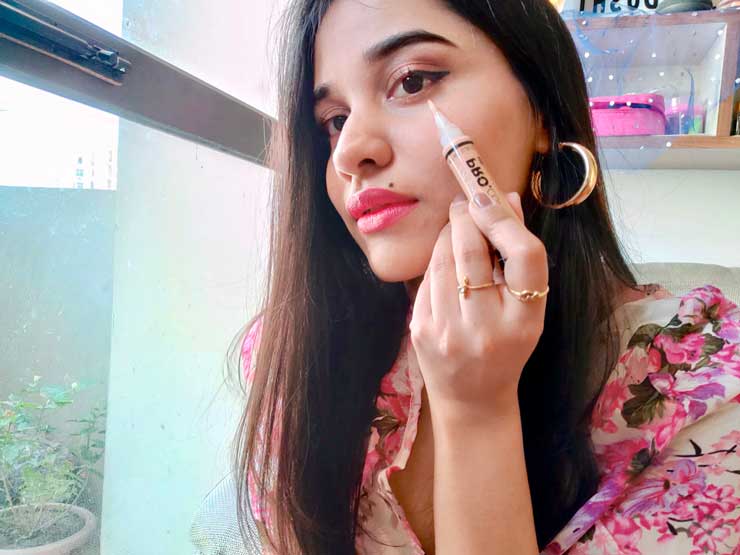 I have been using this trick from the time I have been applying concealer. Instead of dotting on your concealer form an inverted triangle just below your lash line. Blend it in using a brush or a makeup sponge. The trick creates the illusion of a brightened under the eye.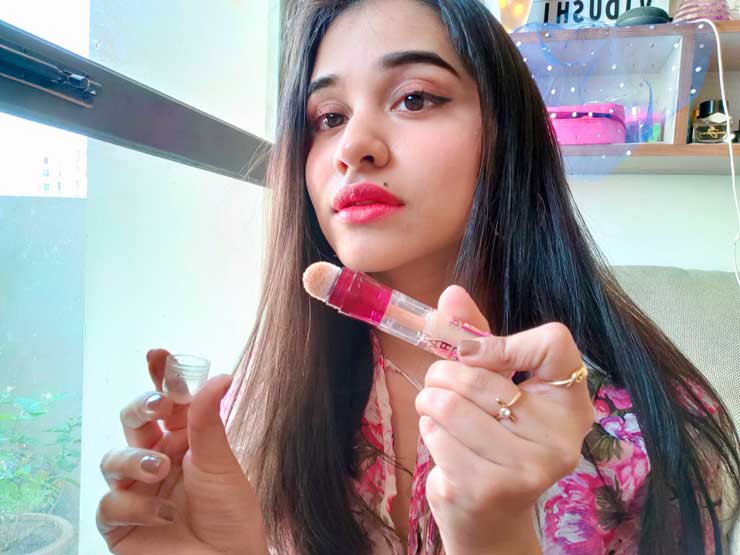 To take it one step further use a concealer which is one shade lighter on your cheekbones, chin and in the middle of your forehead. Dab it in using a sponge. This creates a picture-perfect look and instantly lights up your face.
LA Girl | Pure Conceal (Pure Beige)
Maybelline | Instant age rewind concealer
All the products that I used are mentioned in the article along with the shade. I enjoyed writing it and trying new tricks, some of which I will continue using.
I did nothing more or less to achieve the final look than what is demonstrated in this article. I tried other methods as well but the ineffective ones didn't make it to this list for either being too complicated or for not giving the desired results.
Do you have what it takes to write about beauty?
Apply now and get published on RGNN!