5 Ways to Style a Pleated Skirt #OOTD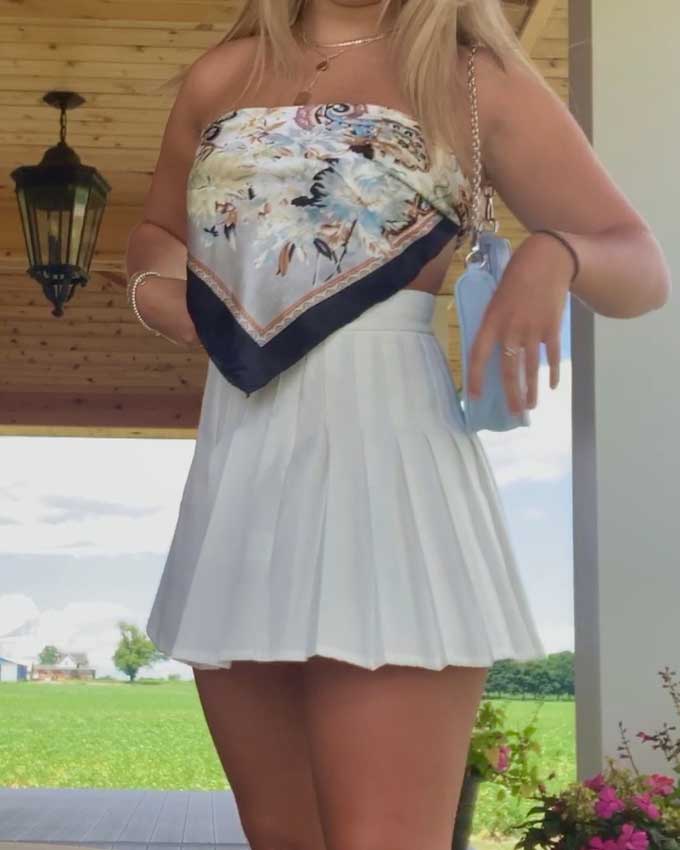 5 Ways to Style a Pleated Skirt | McKenna Smalley
Wanna know what college students are wearing all around the world? If you have an #OOTD to share, apply now and get published on RGNN.org!
My love for pleated skirts began when I saw the iconic yellow-plaid blazer and skirt outfit that Cher Horowitz wore on Clueless. Pleated skirts are everywhere this summer and they are so easy to style! Here are 5 different ways that I have styled a pleated skirt.
Crew neck sweater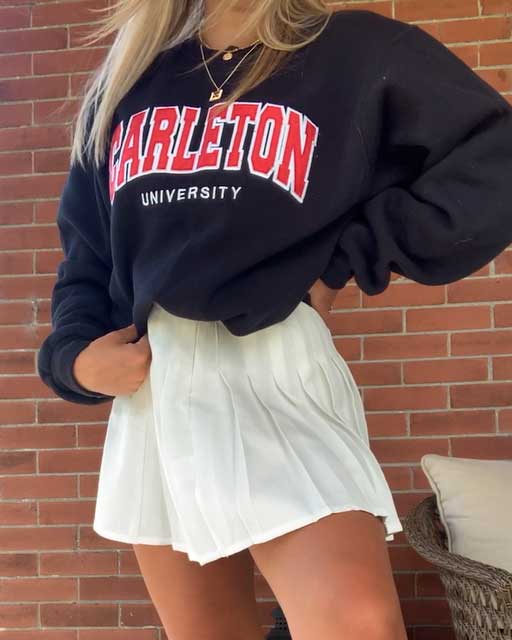 For those days when it's a bit cooler or as we transition into the fall months, a crew neck sweater paired with a pleated skirt is comfortable and casual. Yet, it looks like you put a lot of effort into your outfit. I see this sweater and skirt combination but dressed up with a white-collar under the sweater commonly on influencers on social media; I think this takes the outfit to the next level. This look is easy to recreate for yourself and I think it would be a stylish back to school look as well.
Scarf top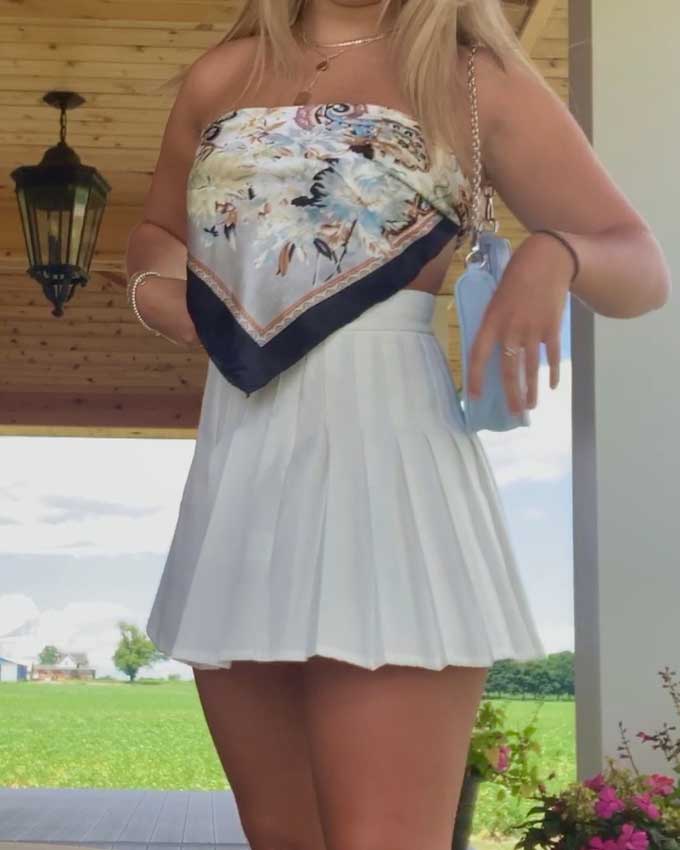 For this outfit, I used a hair scarf paired with a white pleated skirt and dressed up the look with some staple accessories. I love this scarf because it's so versatile; it can be used as a bandana, a top, a scarf, and I've even used it as a sarong around my bathing suit too. I think this look is very chic and will have heads turning in your direction (in the best way possible of course).
Milkmaid blouse top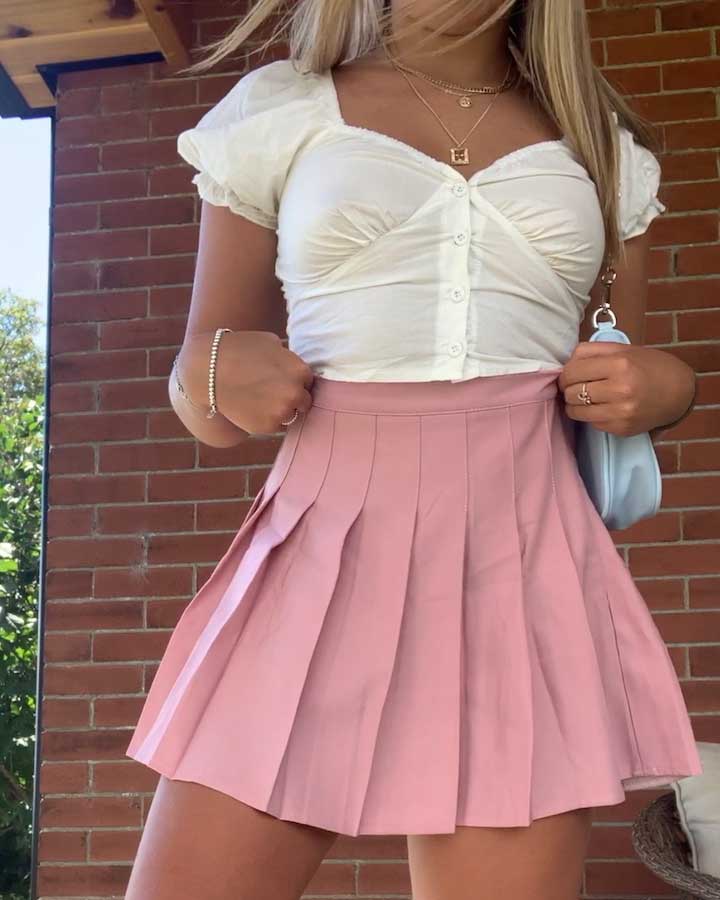 These style tops have been trending for a while and it makes sense – they are flirty and can be paired with so many different bottoms. For this outfit, I paired a white puffy-sleeved and button-up-front top with a lilac pleated skirt and brought the look together with accessories. This look can be dressed up by pairing it with some strappy low heels, and it can also be dressed down by pairing it with sneakers.
Graphic t-shirt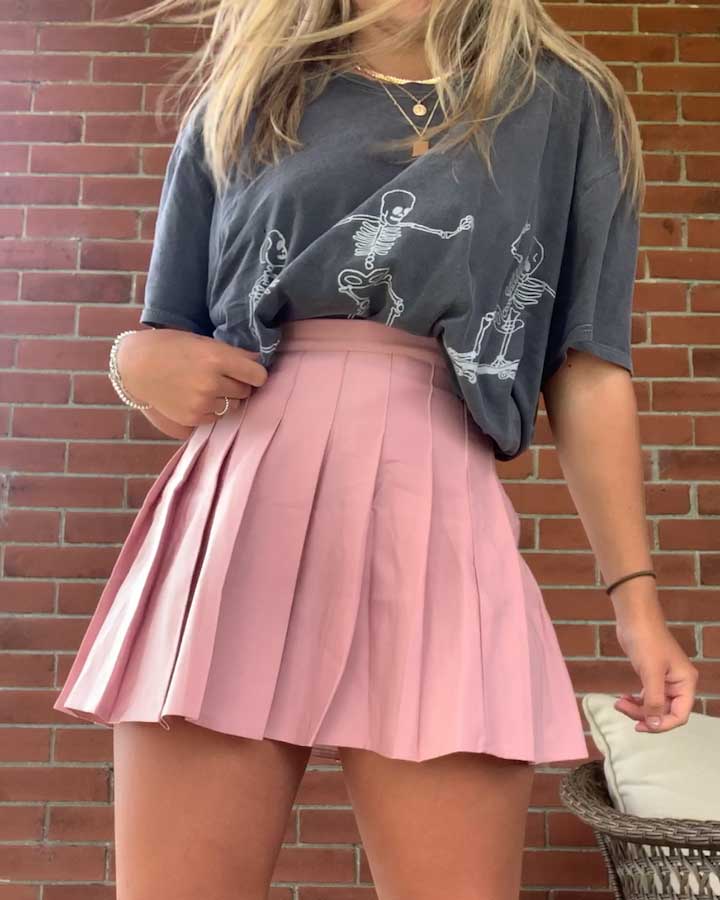 A casual outfit that can be easily recreated. This outfit is easy to throw on and would be perfect for those cooler summer days. To give this outfit more of an edgy look, you can pair it with a chunky boot.
Sporty look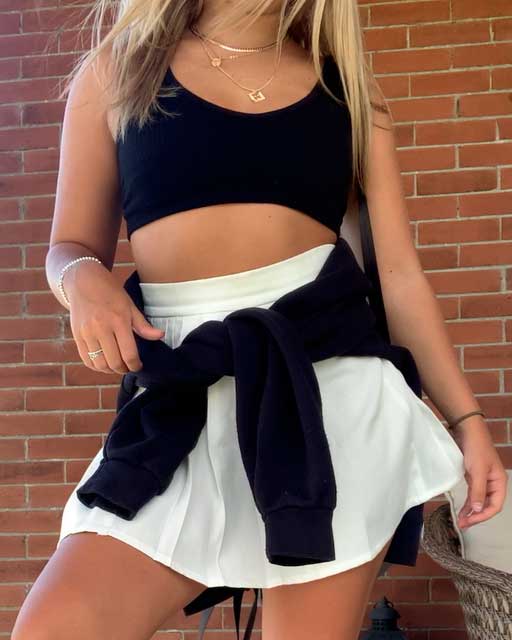 This last look gives me athleisure vibes. Pair a basic cropped tank top with your pleated skirt and throw on a sweater around your neck or waist for a preppy and sporty look. Pair this look with a tote bag, sneakers, and some chunky layered jewelry for the completed outfit.
Have amazing style? Wanna share your #OOTD? Apply now and get published on RGNN.org!