Outfit Inspo for Your Next Vacation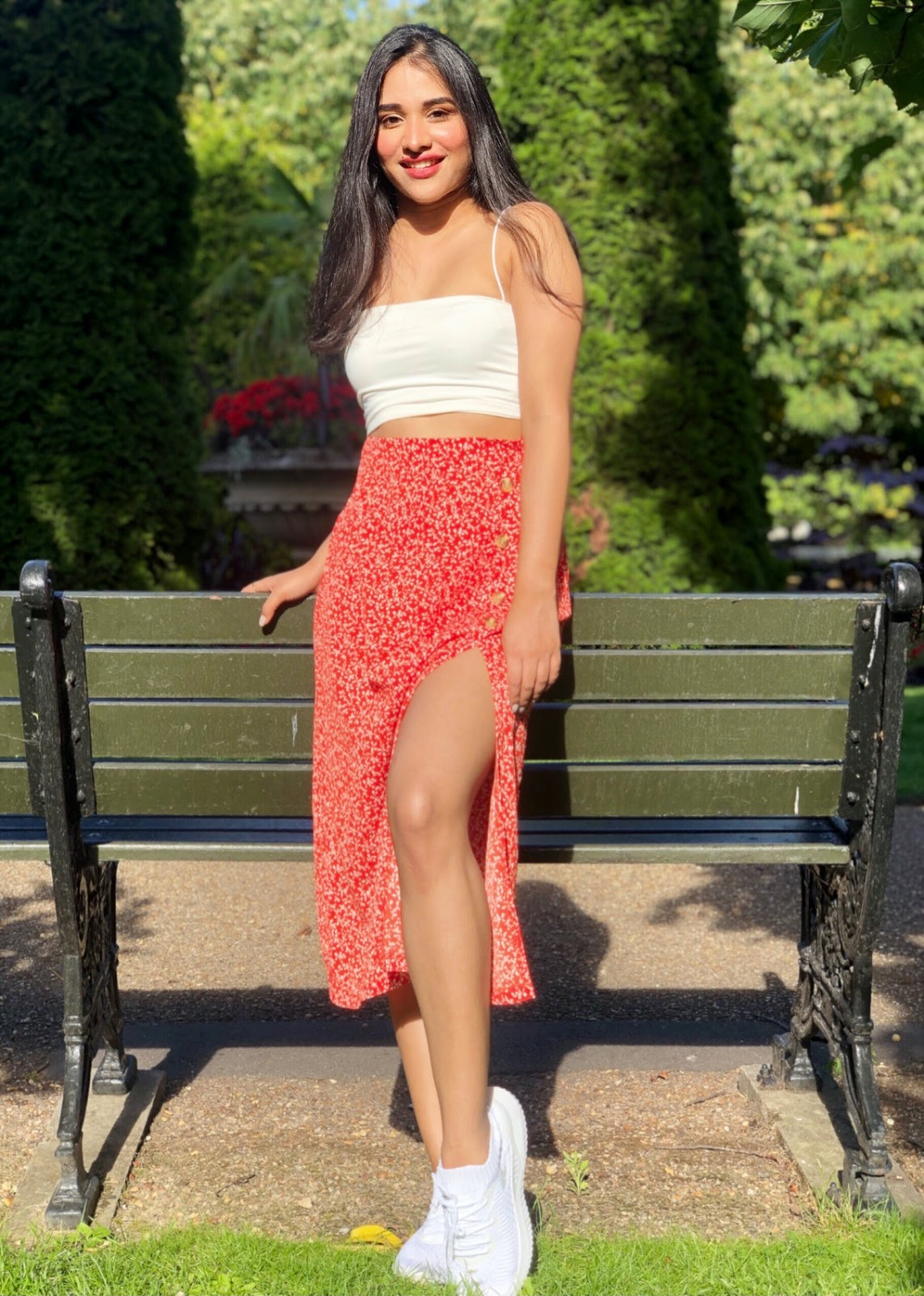 Outfit 2 | Vidushi Aparajita
Wanna know what college students are wearing all around the world? If you have an #OOTD to share, apply now and get published on RGNN.org!
Planning a secluded vacation away from the city sounds exactly like the break we need at the moment. Well, there are many options that you can explore keeping in mind you travel safely and avoid public spaces and transport.
I recently went on a road trip to Scotland and visited Edinburgh, Stirling, Glencoe, Inverness, and the Isle of Skye. While following social distancing, wearing a mask and sanitising, I ensured that I enjoy the trip to the fullest.
Given below are outfit inspirations for your next trip whether its a beach, or a city as cold as the Isle of Skye!
Outfit 1
If the place that you wish to visit is cold then you might want to carry furry and long coats. They're extremely cosy and complement almost any outfit. Here, I have worn it with full sleeves black crop top and a high waisted skirt.
You can recreate this look using any cropped top, skirt and coat you have in your wardrobe. It will look equally stylish!
Outfit 2
If you're looking for a rather simple yet chic look, pair your basic white cropped top with a flowy knee-length skirt. It is the perfect outfit for evening brunches and picnics.
Enjoy good food and juices as you relax and soak in the sun. Remember to use loads of sunscreen when you step out! Complete the look with white sneakers or your favourite pair of heels.
Outfit 3
Well, you can never go wrong with co-ord sets, and they are still very much in trend. It literally takes no effort, just be mindful that you pick out patterns that compliment you.
For example, if you wear vertically striped clothes you'll appear taller and if you wear horizontally striped clothes your body will look wider. So keep these little things in mind while choosing an outfit.
Outfit 4
Here, I am wearing an off-shoulder fitted top with horizontal stripes with a grey-black denim skirt. I've used a broad belt to tie the look.
It's a simple yet elegant streetwear look, hence I am carrying a black sling bag to keep it casual. I'm wearing grey boots to complete the look.
Outfit 5
The last look for you all is this wrapped striped dress that you can wear to your favourite beach for those weekend trips.
Wear a swimsuit inside the dress and untie it whenever you wish. It's the perfect beach dress as it can be untied from the top as well as the belt area.
I hope you liked this article and the outfit ideas I mentioned. Remember to be safe and don't forget to wear your masks wherever you go. I've removed it just to get the pictures clicked.
Enjoy your trip and make sure to check in advance that the places you're planning to visit are operational.
Have amazing style? Wanna share your #OOTD? Apply now and get published on RGNN.org!