How to Manage Natural Hair During the Quarantine

Kia's finger coiling hair style | Photo via ​Kia Edgehill
As time continues, every woman who once had routine appointments throughout the month, are beginning to miss their trips to the nail salon, hair stylists and of course, the heros who save our brows. Model and social media influencer,​ ​Kia Edgehill​ (Youtube and Insta @kiaedgehill), has mastered the routine of maintaining her natural hair and has a bit of knowledge to share.
What's your natural hair journey?
So I've been natural my entire life, never had a perm, but I did experiment with bleach, hair dye and so on. I loved coloring my hair so much to the point where I bleached my hair platinum blonde. That completely damaged my hair and then I had to do a big chop. Now I am on this healthy hair journey, staying away from bleaching and piling more products on my scalp daily.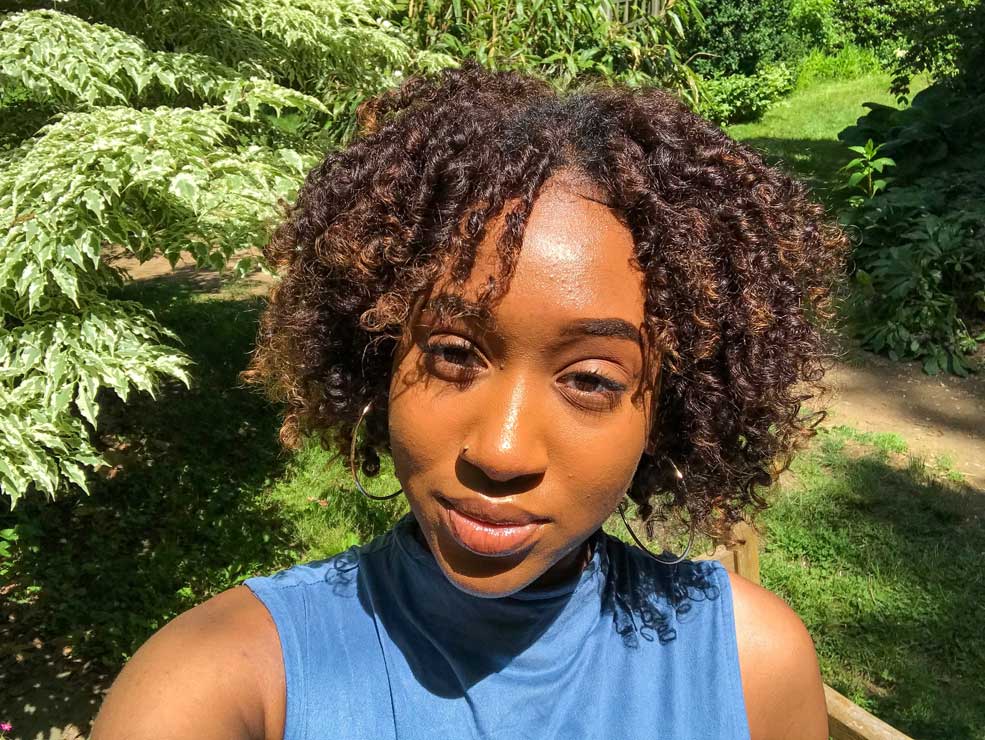 What are some important things to keep in mind when maintaining natural hair?
When maintaining my natural hair, I always have to remember to never comb my curly hair but instead to spray bottle it with conditioner then do the detangling. My hair gets dry pretty fast so I keep a spray bottle on hand at all times. ​Moisturizing is the key to healthy hair.
How have you been maintaining your hair since being quarantined?
I oil my scalp every night. Every other night, I'll follow the LOC method and then do twists or braids after applying. (The LOC method is a way to style hair to retain moisture by applying products in a specific order being Leave-In, Oil and Cream). Every other night I'll unravel my braids or twists and spray it with water and redo the process over again. I wash my hair once every two weeks and might start co-washing just to retain more moisture.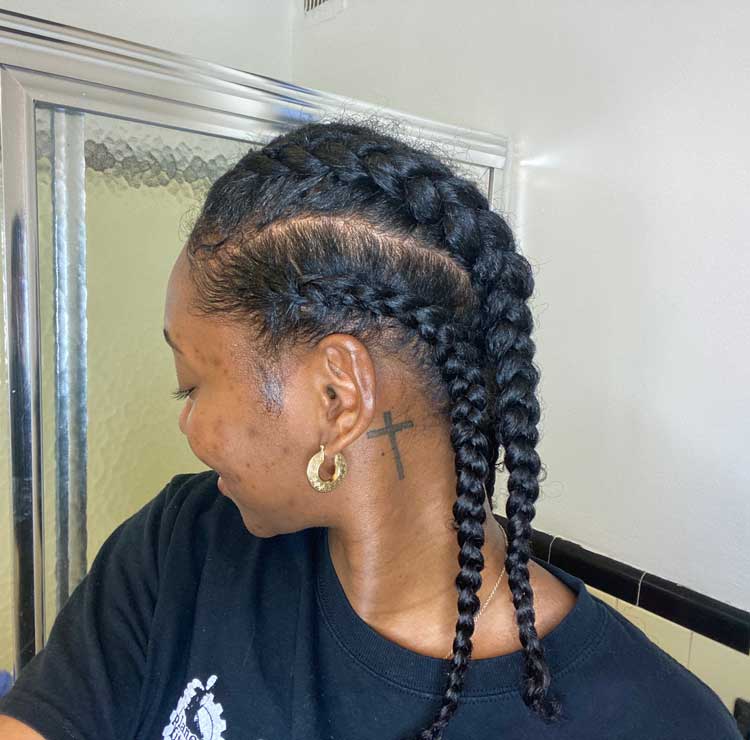 What would you recommend for those with natural hair? Any specific hairstyles?
Aside from protective styles, which would be cornrows, twist outs and braid outs, I like low maintenance styles: Pineapples, finger coiling and using flexi rods. During a time like this I would suggest low maintenance styles with low manipulation. Don't pull on your hair or anything like that. Just work on keeping your ends moisturized since that's what gets dry the most.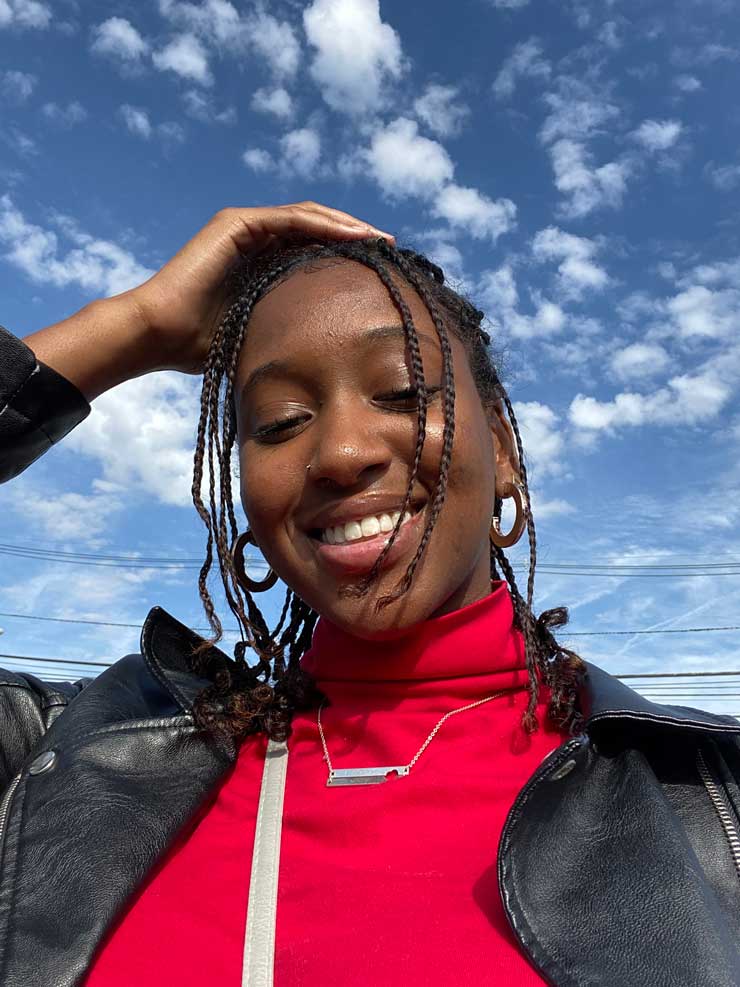 Any recommendations for those who want to have more fun exploring?
Here are a couple of videos Kia has suggested to choose from.
When it comes to hair products, which ones have been your go-to lately?
For those who want a lighter oil, Kia suggests tea tree oil or mixing it with a bit of olive oil.
I use it once throughout the week to rejuvenate my curls. I like to use their leave-in conditioner too!
Anything else you want to share?
When it comes to natural hair, a lot of people expect to see health within a few days of using a product. Just like our health, it takes time to see results. Don't give up on your hair. Just like you keep up with routine, do the same for your hair. Apply water because your hair needs hydration. Continuing to give your hair water and moisturize is the key. Don't focus on hair growth or length retention, just continue to give your hair TLC (tender, love and care).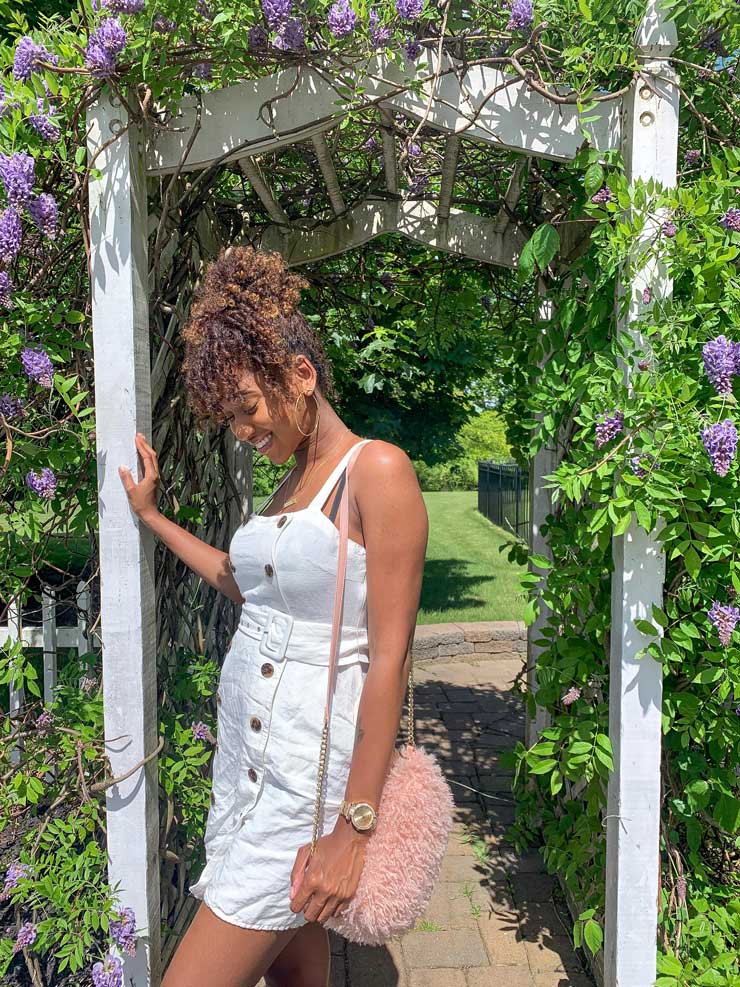 Do you have what it takes to write about beauty?
Apply now and get published on RGNN!